Rolly Rover
A Courageous Vehicle Adventure
Recommended for Ages 2-4
Total Runtime: 45 minutes
Included in Learning Sets
Free Shipping on all orders $40+
Don't have a Storypod?
You'll need a Storypod to listen to the interactive audio on Rolly Rover.
Get the Storypod
Zoom into a world of courage and community with Rolly Rover! Craftie Rover takes your child on an unforgettable journey, exploring the importance of bravery, helping friends, and the joy of trying new things.
A delightful story about Rolly Rover, a brave car who discovers the world and helps friends in need.
This Craftie Teaches About:
The Spirit of Exploration and Discovery

Perseverance Through Challenges

The Power of Friendship in Uncharted Territories

Valuing Diversity in Experiences and Companions

Courage, Resilience, and Adapting to Change
Vehicles and Their Unique Purposes
Tracklist:

Rolly Rover Introduction

Rolly Rover's Song

Beginning Adventure

Trying New Things Song

Facing Fears

Mighty Bridge Crossing Song

Terry Taxi & the Flat Tire

Lend a Hand to a Friend Song
Myles Motorcycle & the Battery
Kindness is important Song
Benny Bus & the Bus Stop

School Bus Song

Malcolm Mail Truck & Greta Garbage Truck

Cleaning Up

Amy Ambulance & the Siren

Safety Sirens Song
Bob Bulldozer, Dana Dumptruck, Eddie Excavator, & the Blueprint

Working Together Song

Returning Home

Helper Rolly Rover
While Storypod Audio Content can be enjoyed by children of all ages, children under 3 years old should only use Storypod under adult supervision.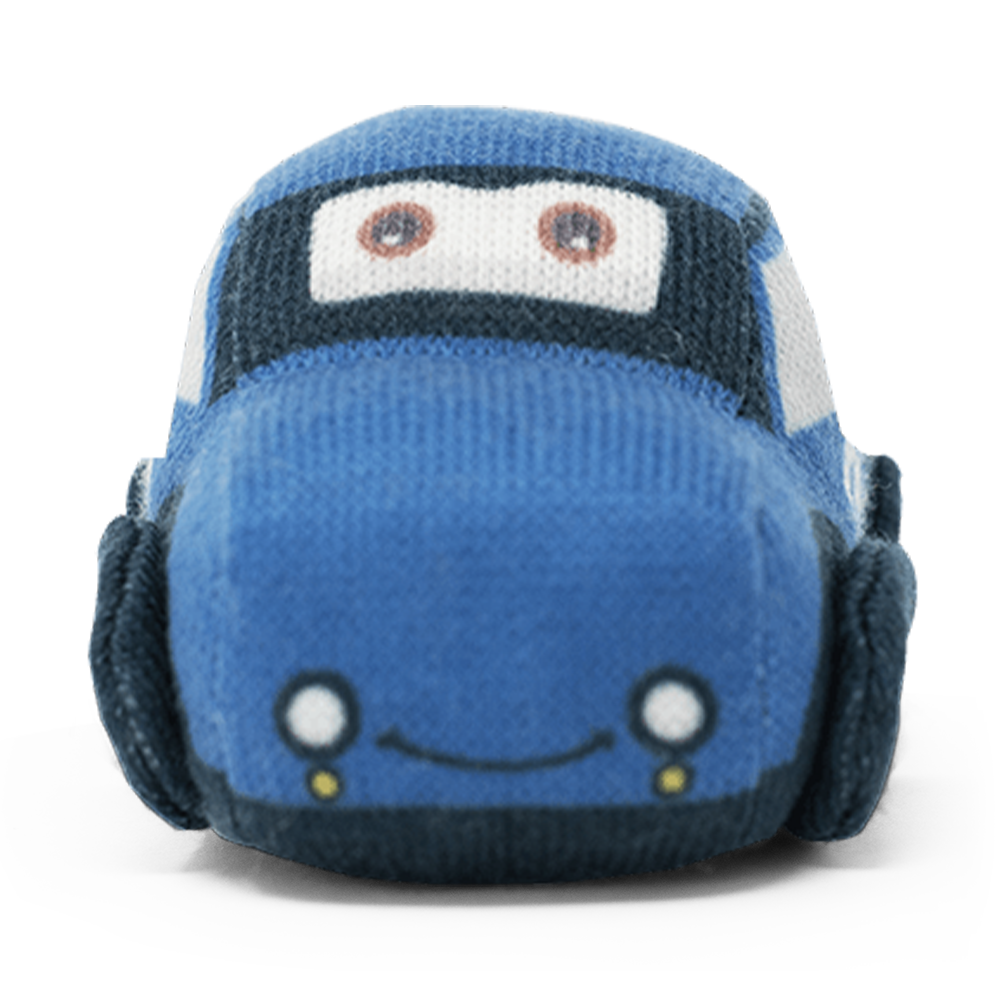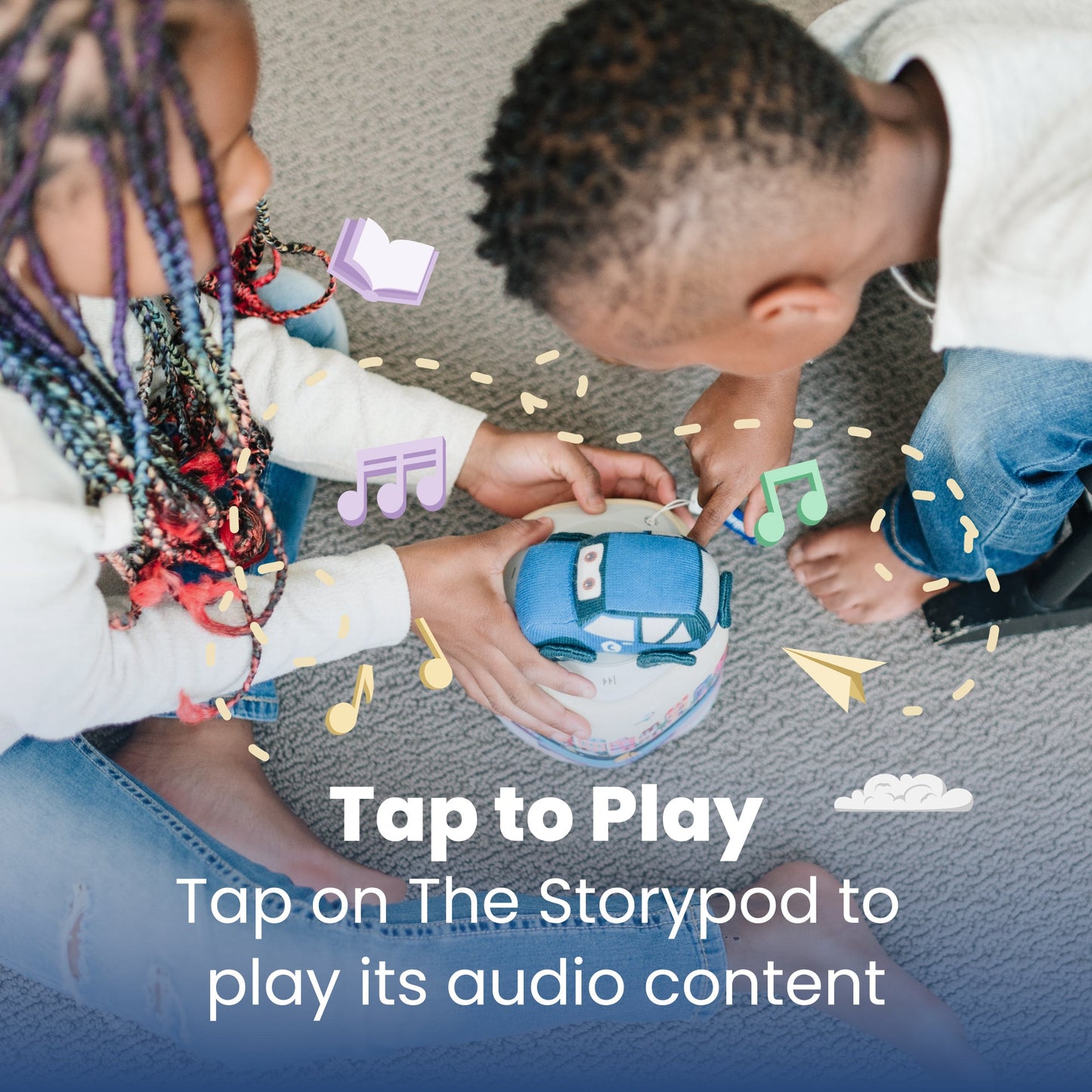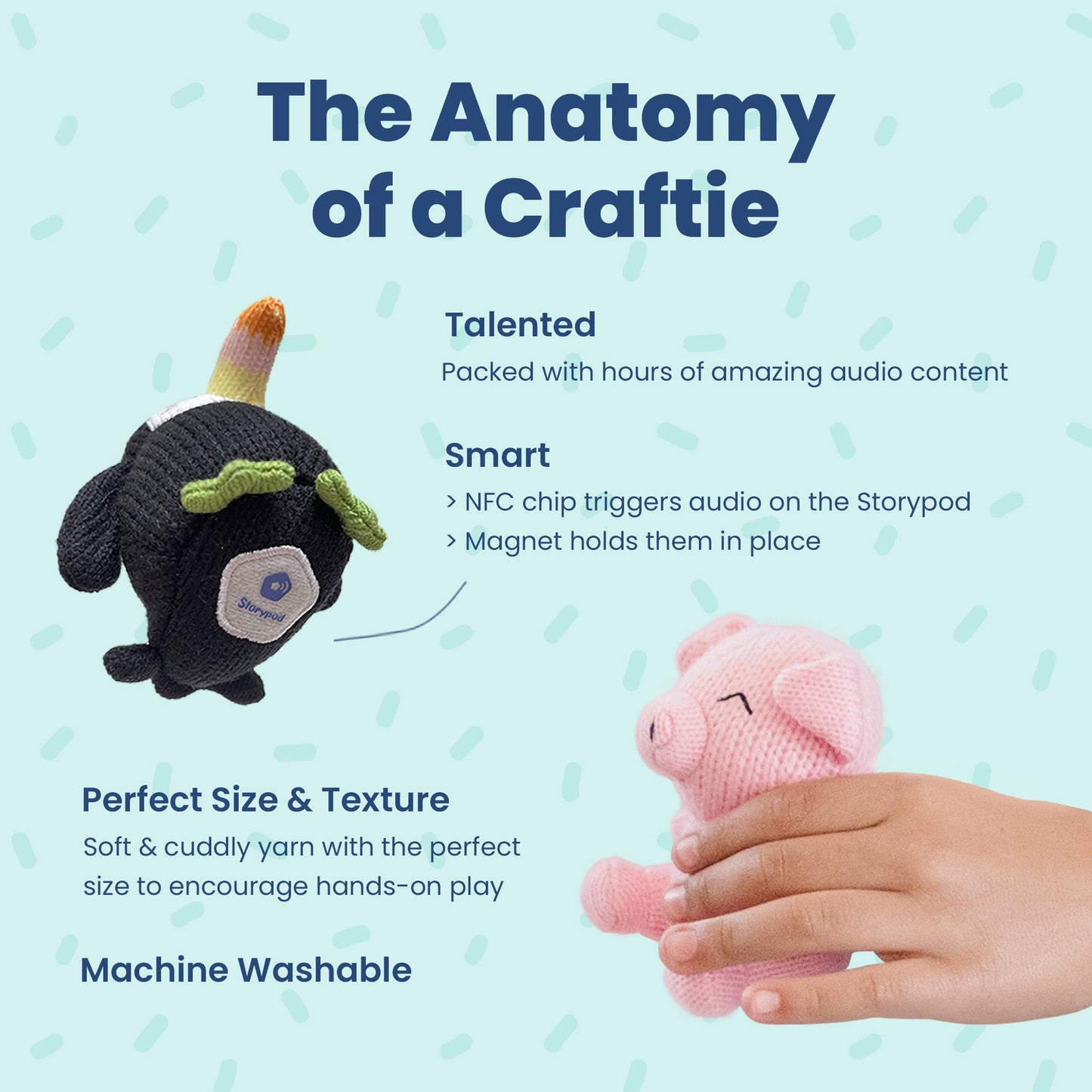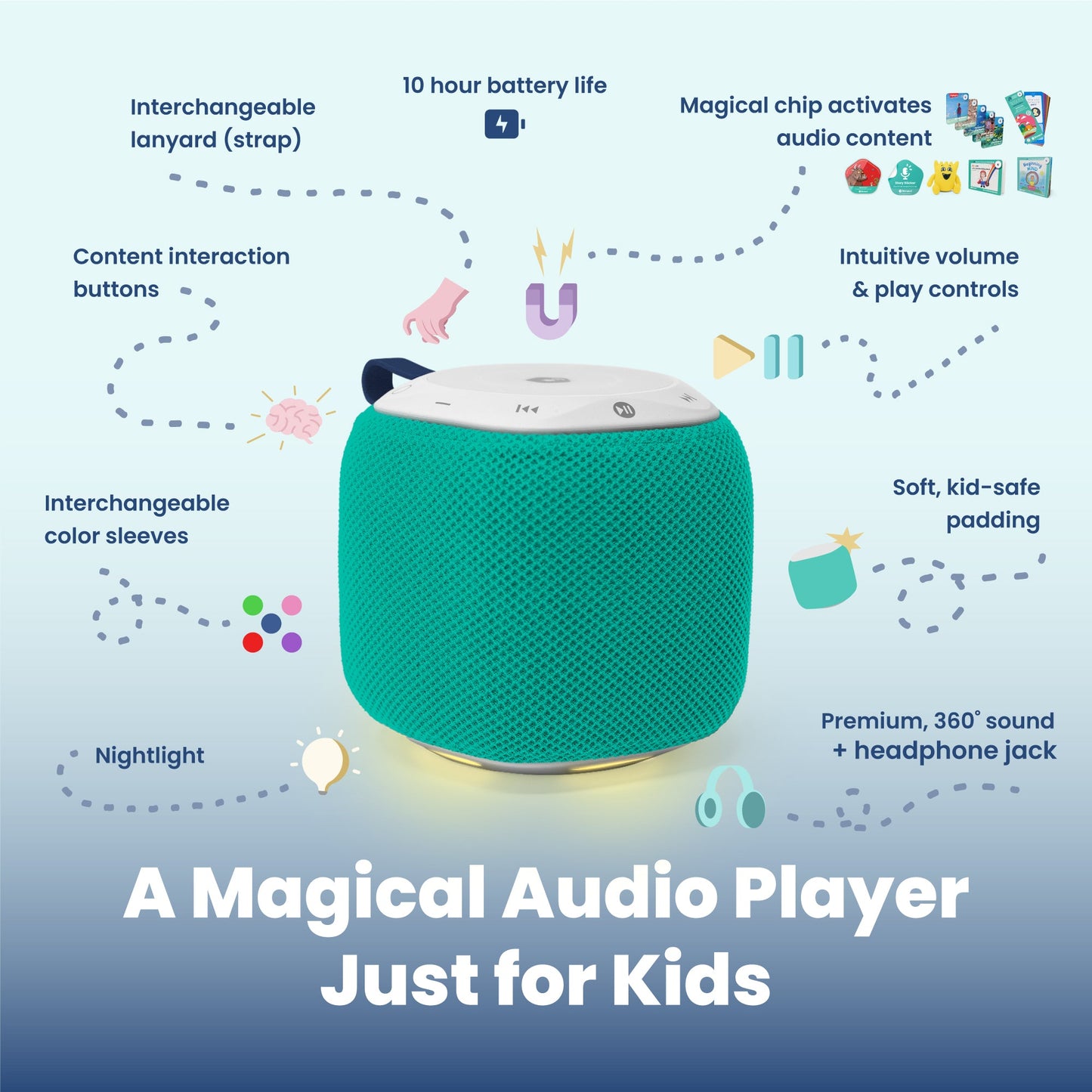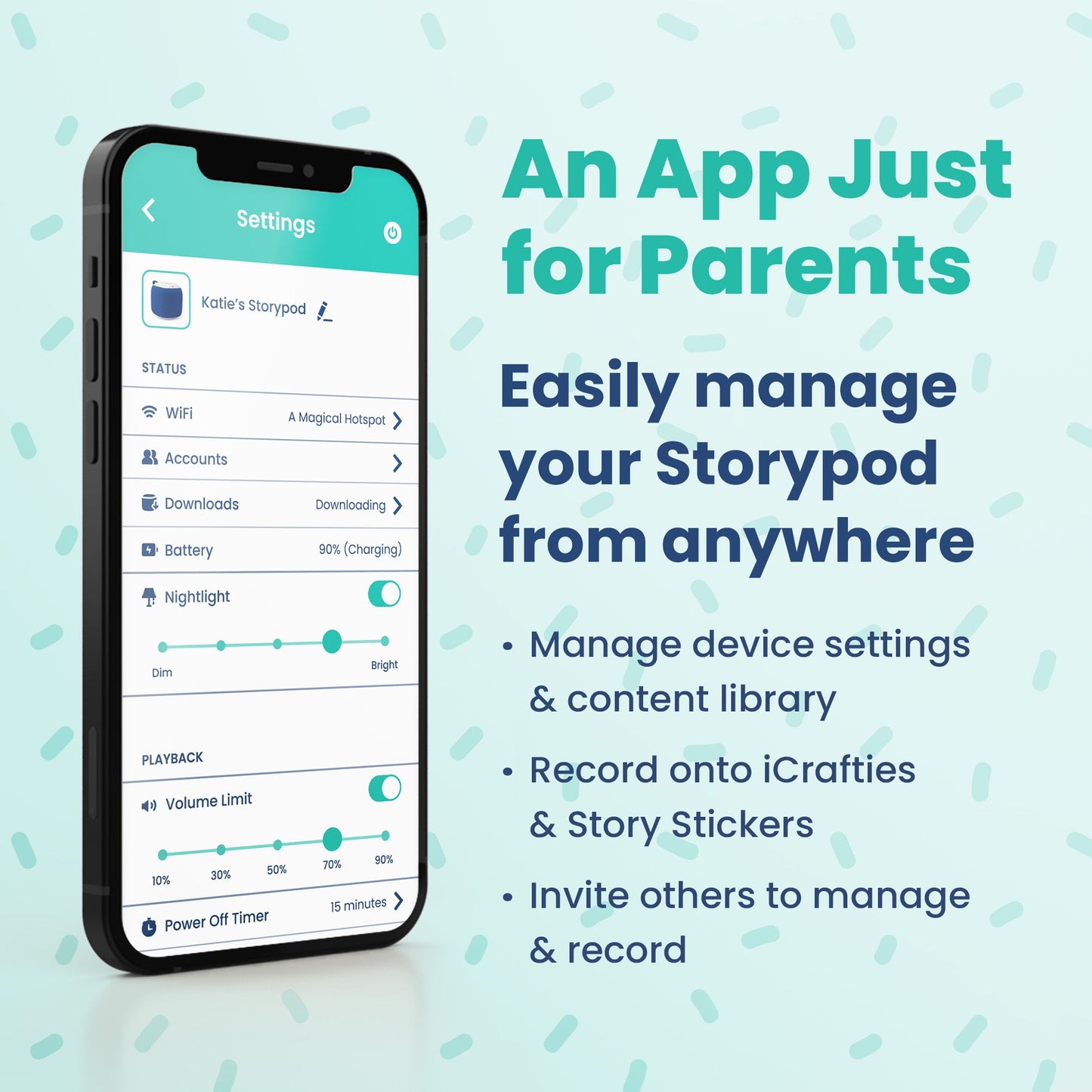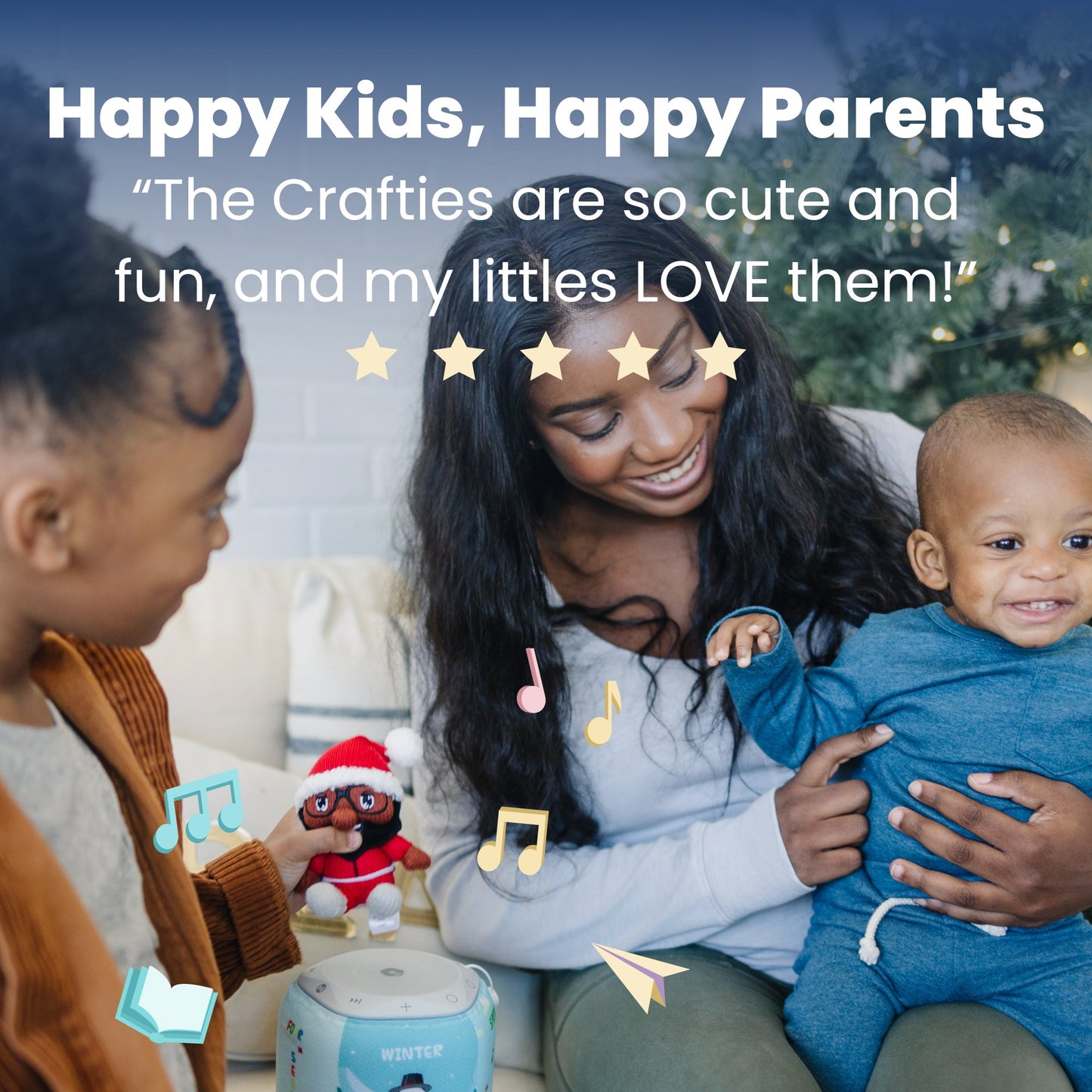 Less Screen Time, More Audio Play

Keep your mind at ease knowing your kiddos will be delightfully entertained for hours without screens.

Endless Fun, Even On the Go

With Storypod's 10 hour battery and offline play, your little ones can keep the fun going anywhere they go.

Interactive Play for Developing Minds

Stimulate your children's minds with interactive, hands-on entertainment that is both fun and educational.