Emmi Elephant
African Wonders + Trivia
Recommended for ages 5+
Total Runtime: 68 minutes
Free Shipping on all orders $40+
Don't have a Storypod?
You'll need a Storypod to listen to the interactive audio on Emmi Elephant.
Get the Storypod
Stomp around the world with your pal, Emmi the Elephant! Emmi's here to teach your little learners all about the wonders of Elephants and their habitats from Africa to Asia 🐘
🧠 Interactive trivia sessions after each chapter develop your little one's listening skills and cognition!
Tracklist:
Interview With A Zoologist (8:27)
Safari Elephants (8:08)
All About Gorillas (8:56)
Safari Lions (7:39)
Crocodiles Vs. Hyenas (8:14)
Experiencing The Serengeti Migration (7:26)
Safari Giraffes (9:28)
Leopards Vs. Rhinos (9:45)
Created by Grammy Winning Artists🏆
Writing: Anita Katz
Music: Arturo Cabrera Brambilla
Mixing: Yamin Benarroch
While Storypod Audio Content can be enjoyed by children of all ages, children under 3 years old should only use Storypod under adult supervision.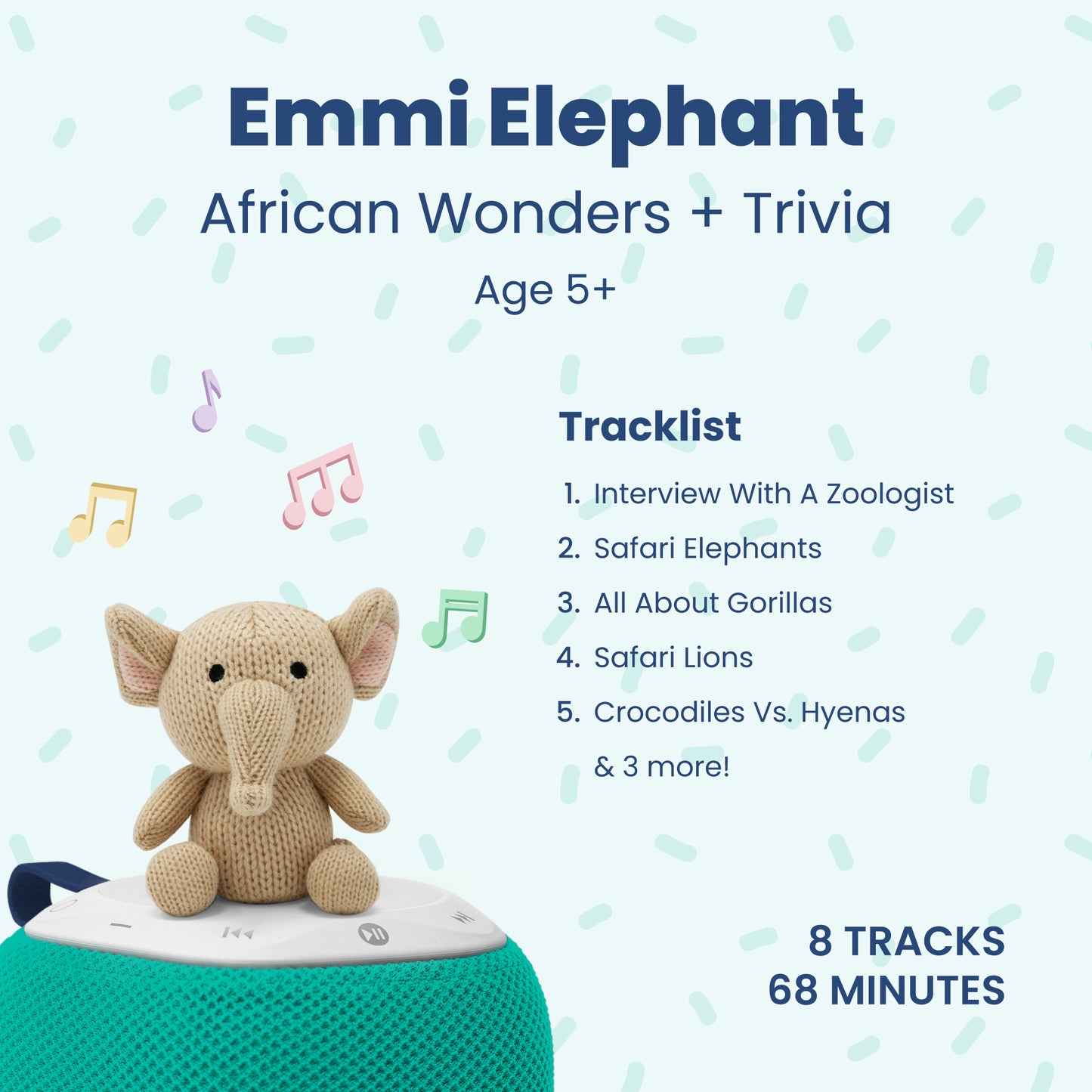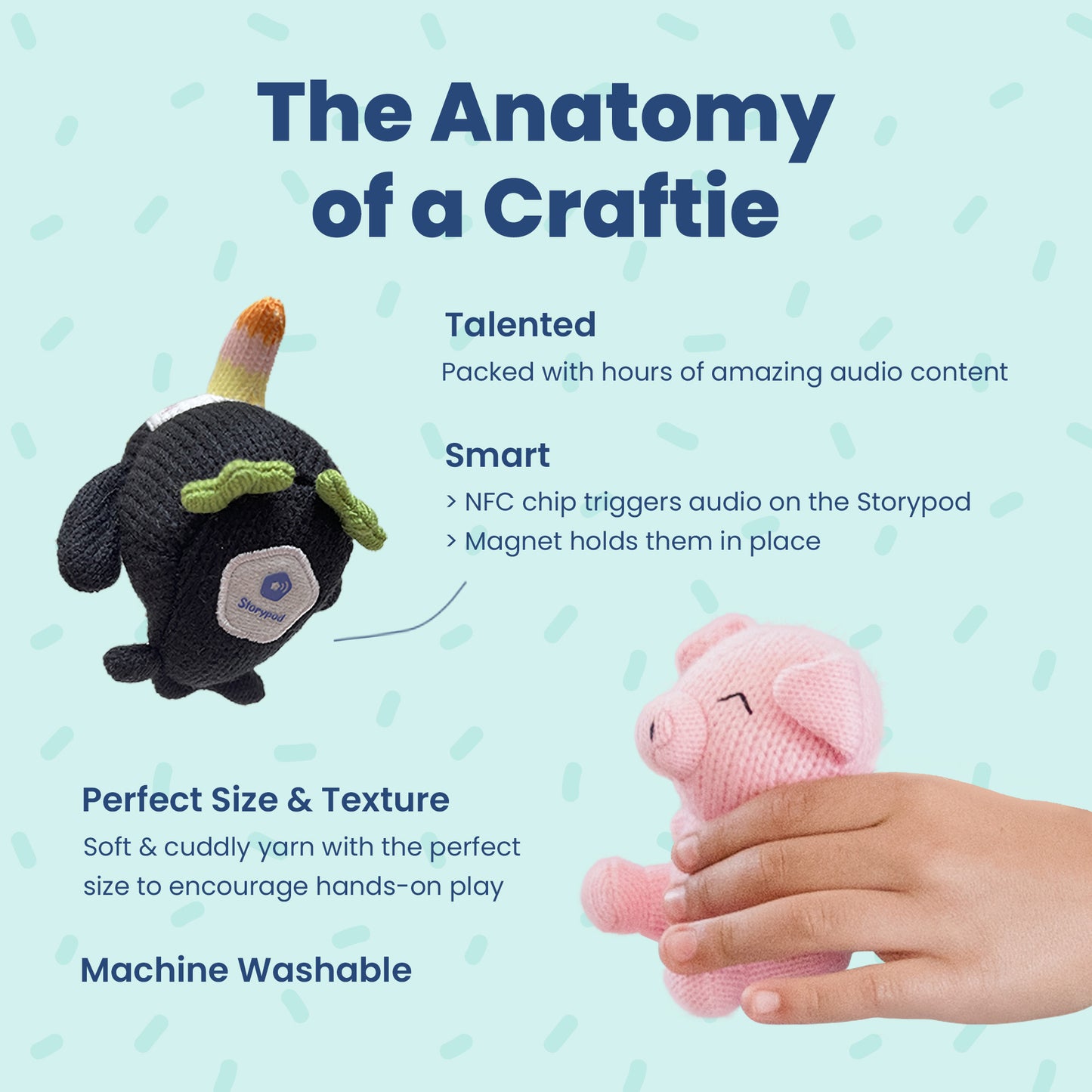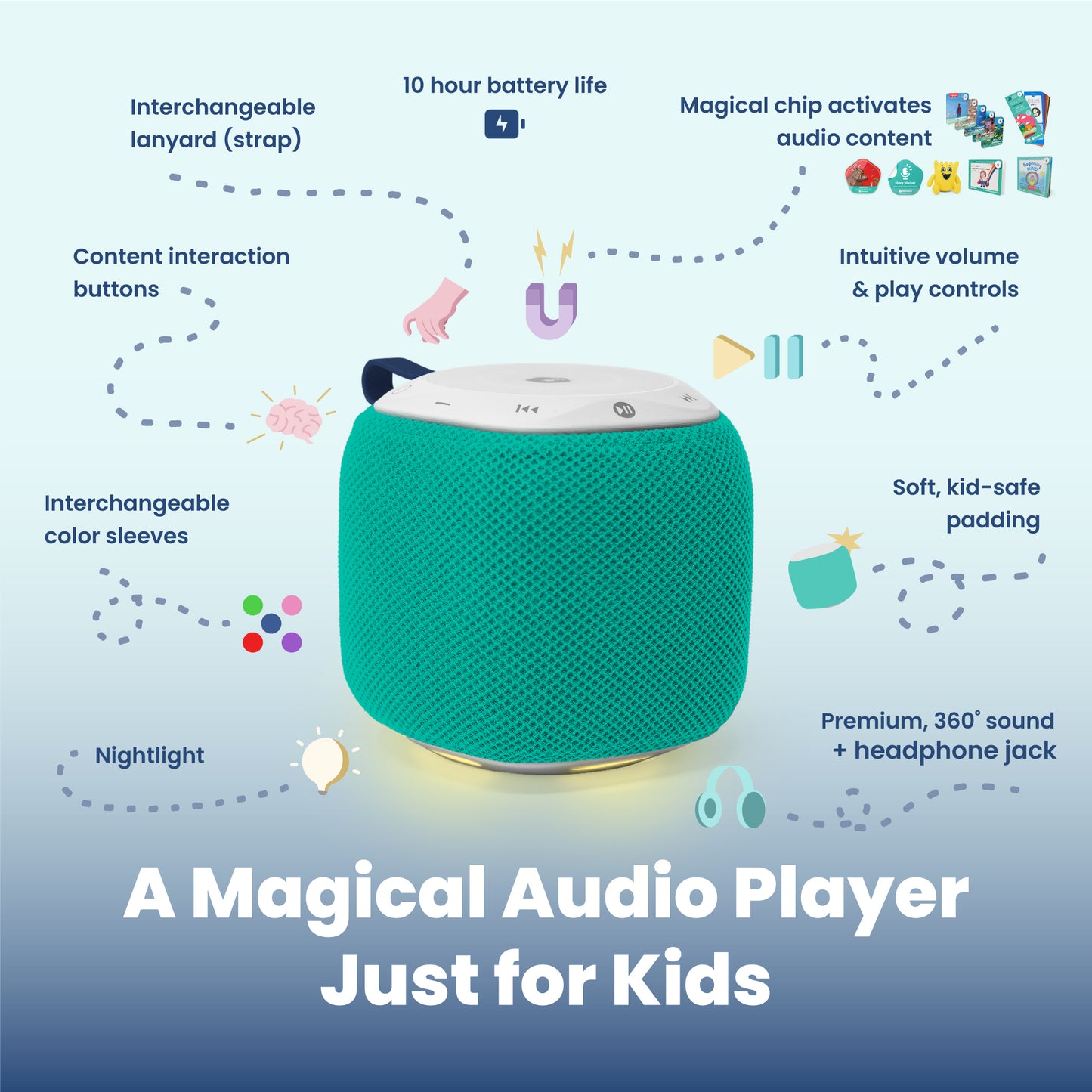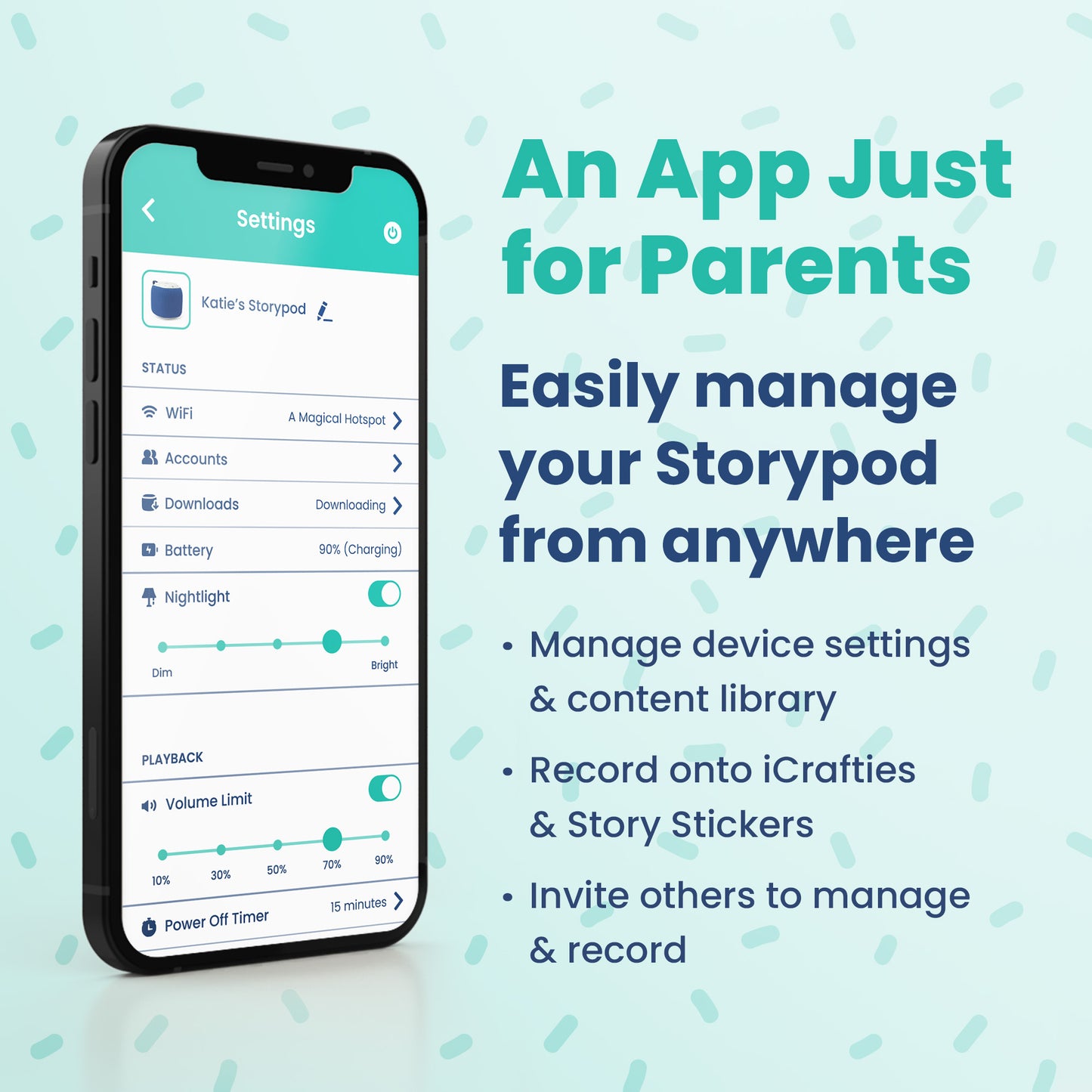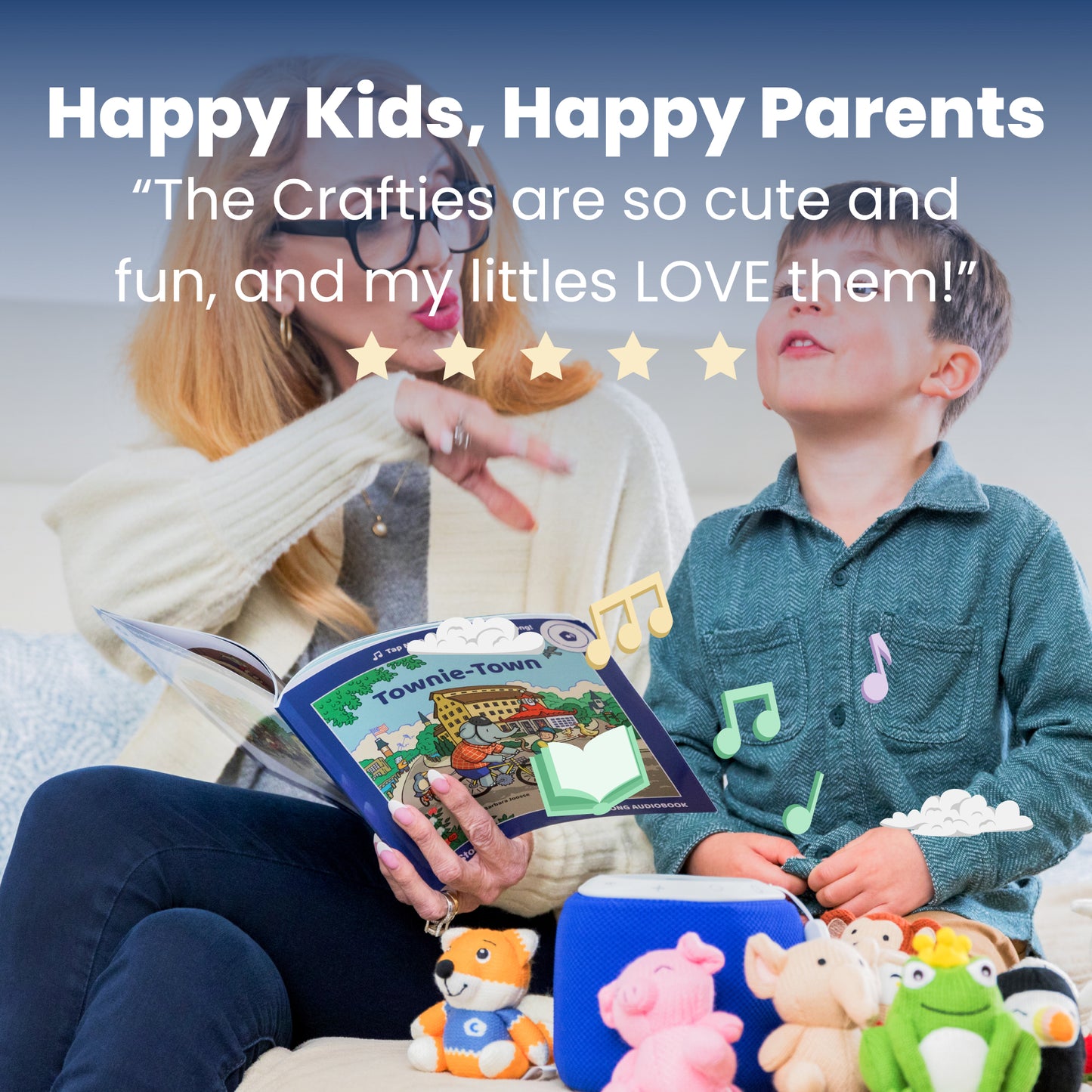 Less Screen Time, More Audio Play

Keep your mind at ease knowing your kiddos will be delightfully entertained for hours without screens.

Endless Fun, Even On the Go

With Storypod's 10 hour battery and offline play, your little ones can keep the fun going anywhere they go.

Interactive Play for Developing Minds

Stimulate your children's minds with interactive, hands-on entertainment that is both fun and educational.