Little Red Riding Hood
A Colorful Adventure
Recommended for Ages 2-4
Total Runtime: 50 minutes
Included in Learning Sets
Free Shipping on all orders $40+

In Stock –

Limited Holiday Inventory
Don't have a Storypod?
You'll need a Storypod to listen to the interactive audio on Little Red Riding Hood.
Get the Storypod
Step into the captivating forest of Little Red Riding Hood and embark on an imaginative adventure through colors! This enchanting journey will ignite children's curiosity, foster their creativity, and inspire them to embrace the vibrant world of colors. From the vivid red of her iconic hood to the lush greens of the forest and the brilliant blues of the sky, children will develop a deep understanding and appreciation of colors, expanding their artistic sensibilities.
Come along with Little Red Riding Hood as she learns the transformative power of friendship and teaching. When she encounters Wolfie, a young wolf who tries to steal her treats for Grandma, they both learn important lessons on kindness, responsibility, and making the right choices. Children will learn that mistakes are a natural part of life and create opportunities for growth.

Through the power of songs, storytelling, interactive listening exercises, and engaging imagination activities, this refreshing take on the classic tale will leave children inspired, empowered, and excited to learn together.

This Craftie Teaches About:

Color Exploration
Power of Friendship
Responsibility
Communication
Kindness and Empathy
Learning from Mistakes
Understanding Consequences
Tracklist:

Introduction (0:37)

"Little Red Riding Hood" Story Retold (11:59)

Getting Ready to Visit Grandma (1:00)

Making Little Red Rolls (4:09)

"Baking Rolls for Grandma" Song (2:22)

Getting Dressed to Walk (3:57)

"Going To Grandma's" Song (2:07)

Hopping with Friends (2:11)

"The Best Friend Hopping Team" Song (1:52)

Joining the Hopping Team (3:39)

"As You're Walking" Song (2:09)

Mixing Colors with Wolfie (2:40)
Colors Calming Breathing Exercise (3:07)

"I Paint Colors" Song (2:34)

Surprise Game with Grandma (1:11)

Sing-A-long Tea Party (0:53)

"Colorful Day" Song (2:41)

Closing (0:36)
While Storypod Audio Content can be enjoyed by children of all ages, children under 3 years old should only use Storypod under adult supervision.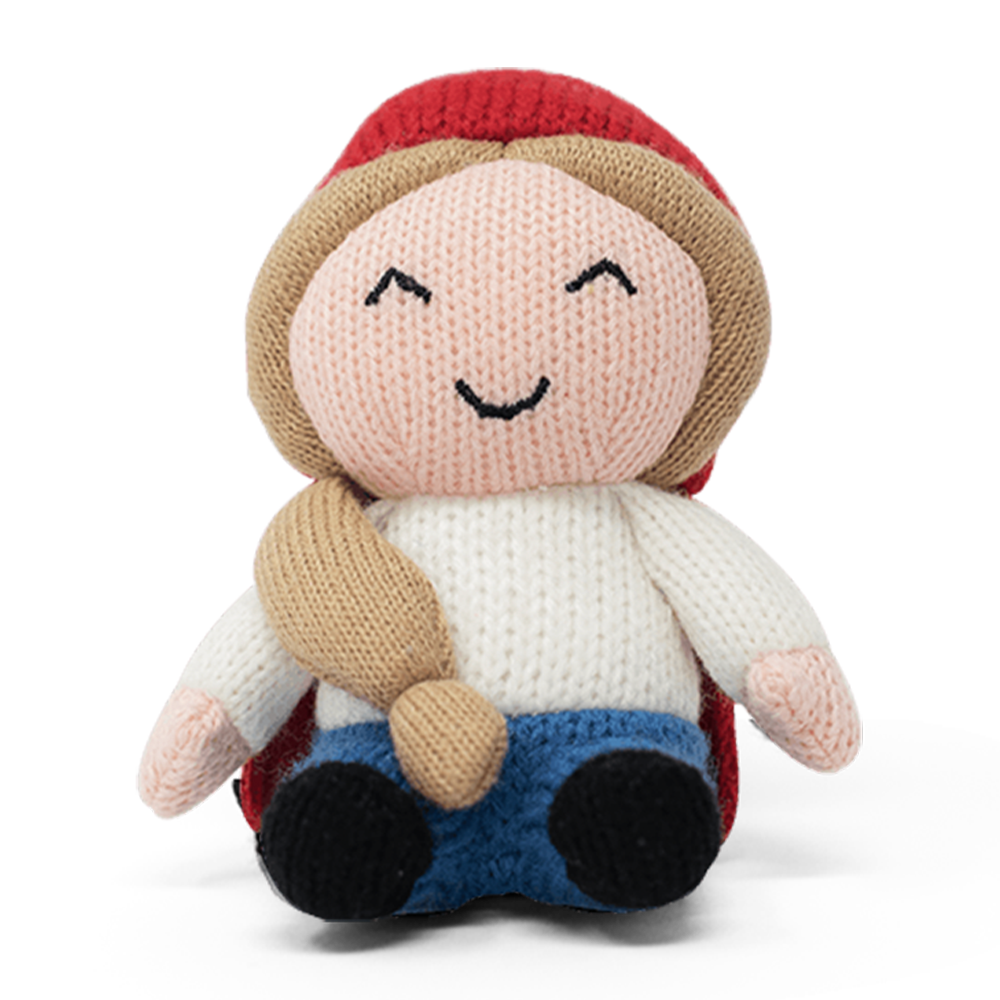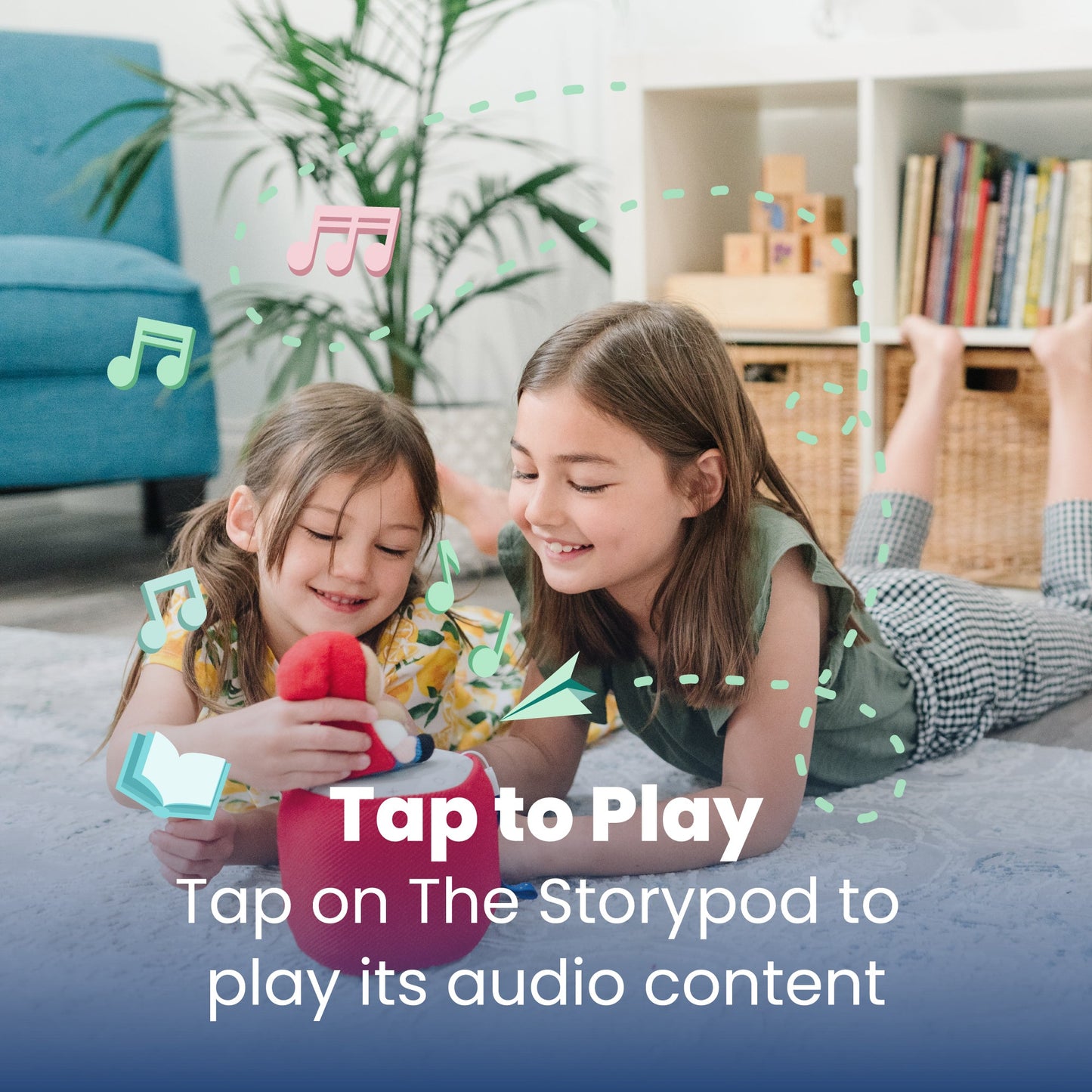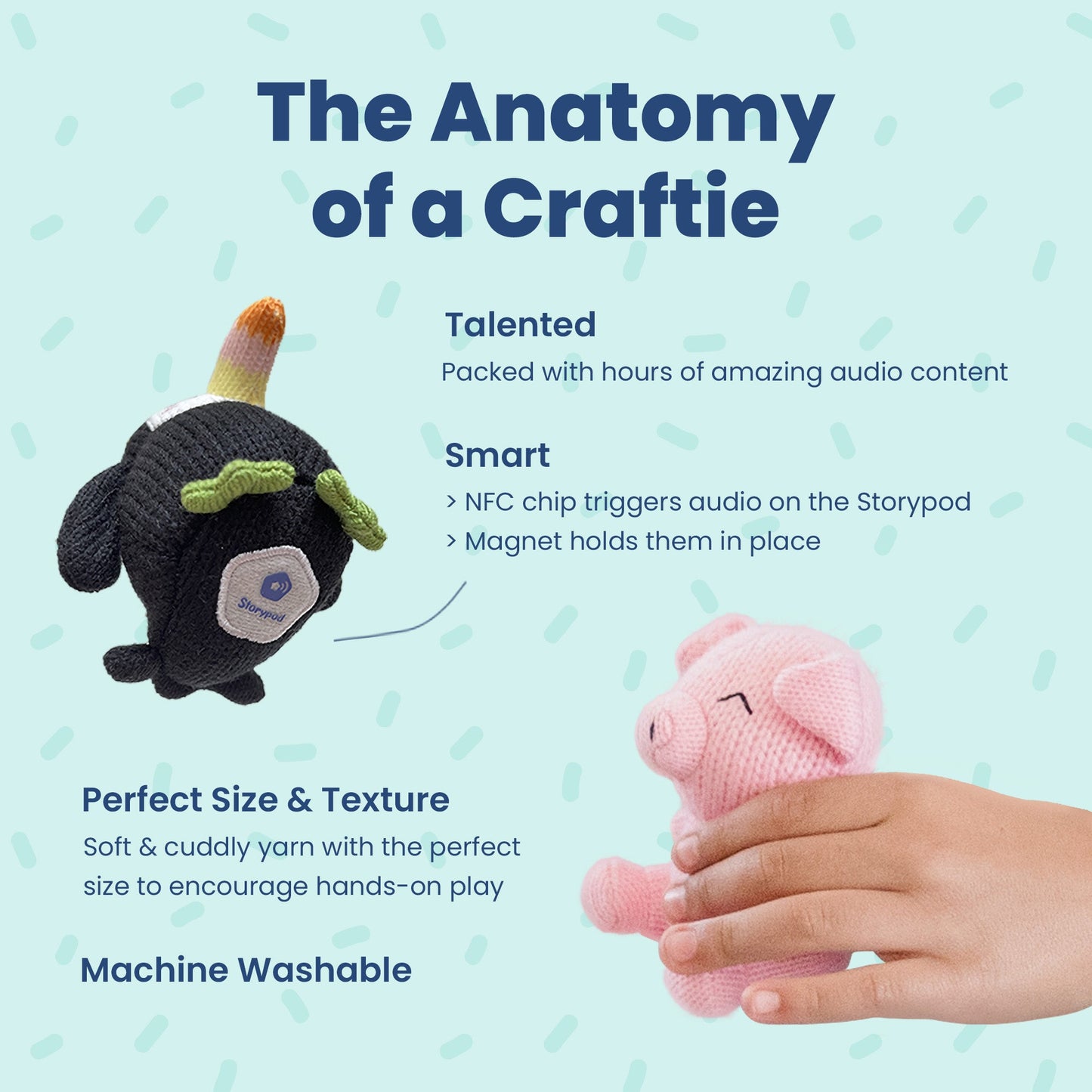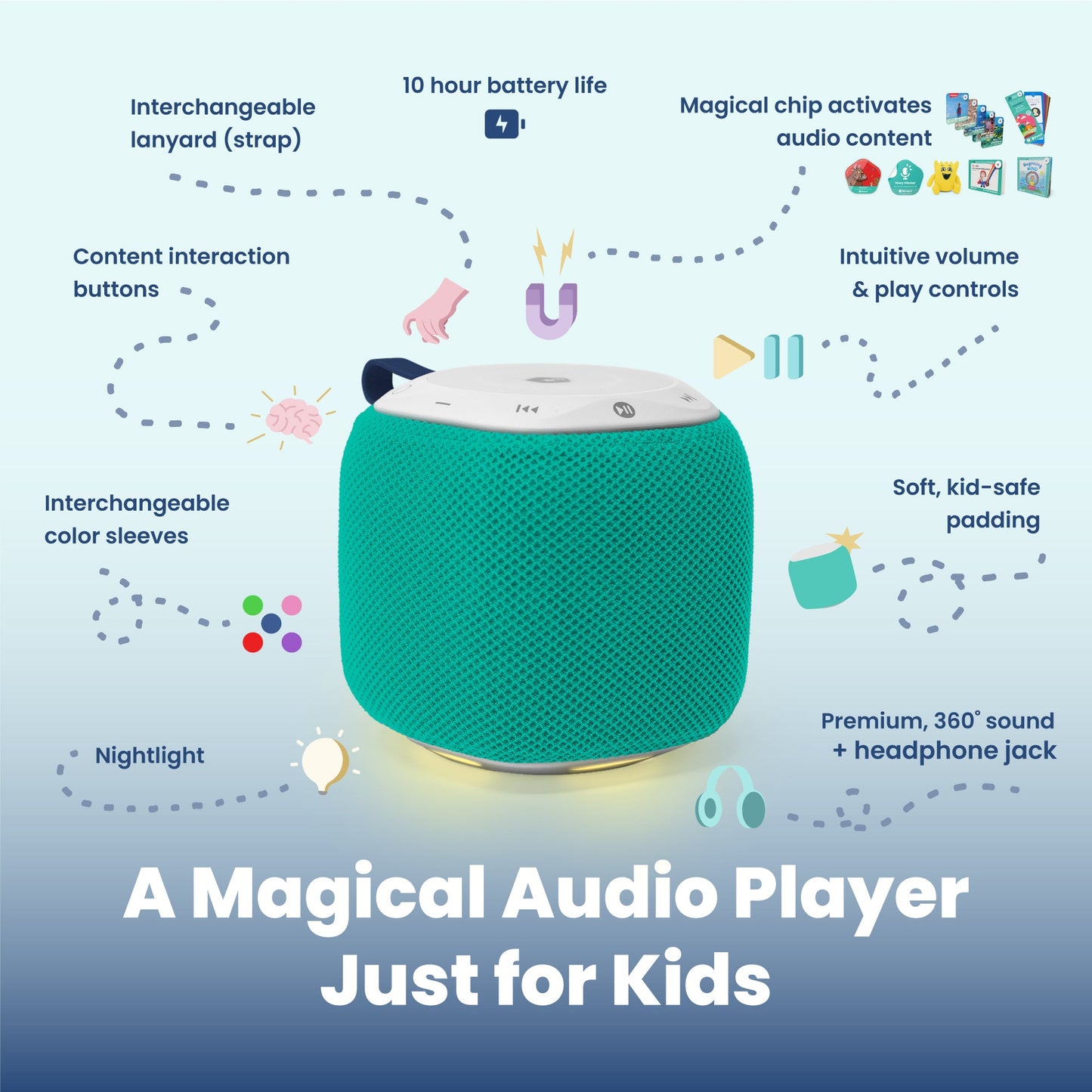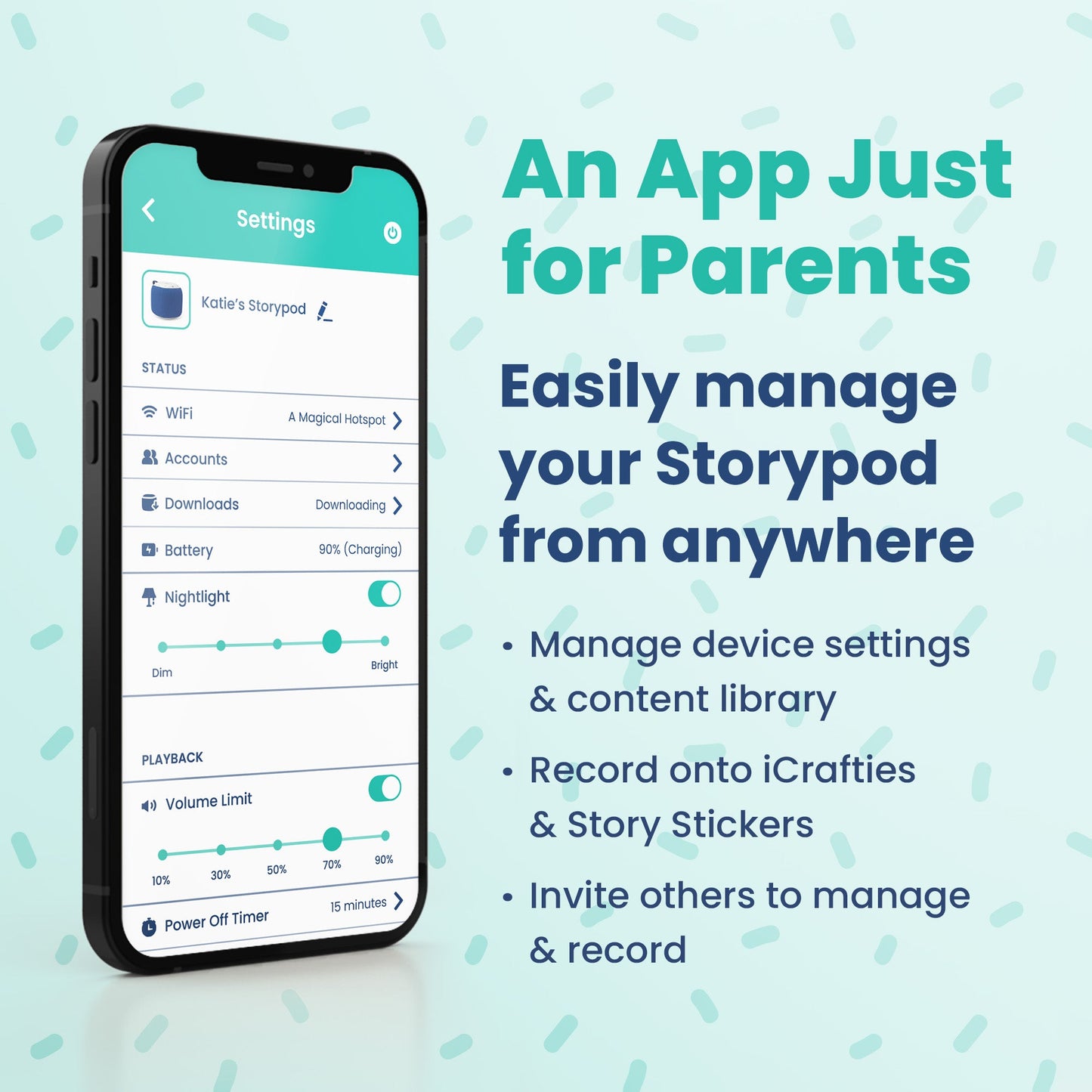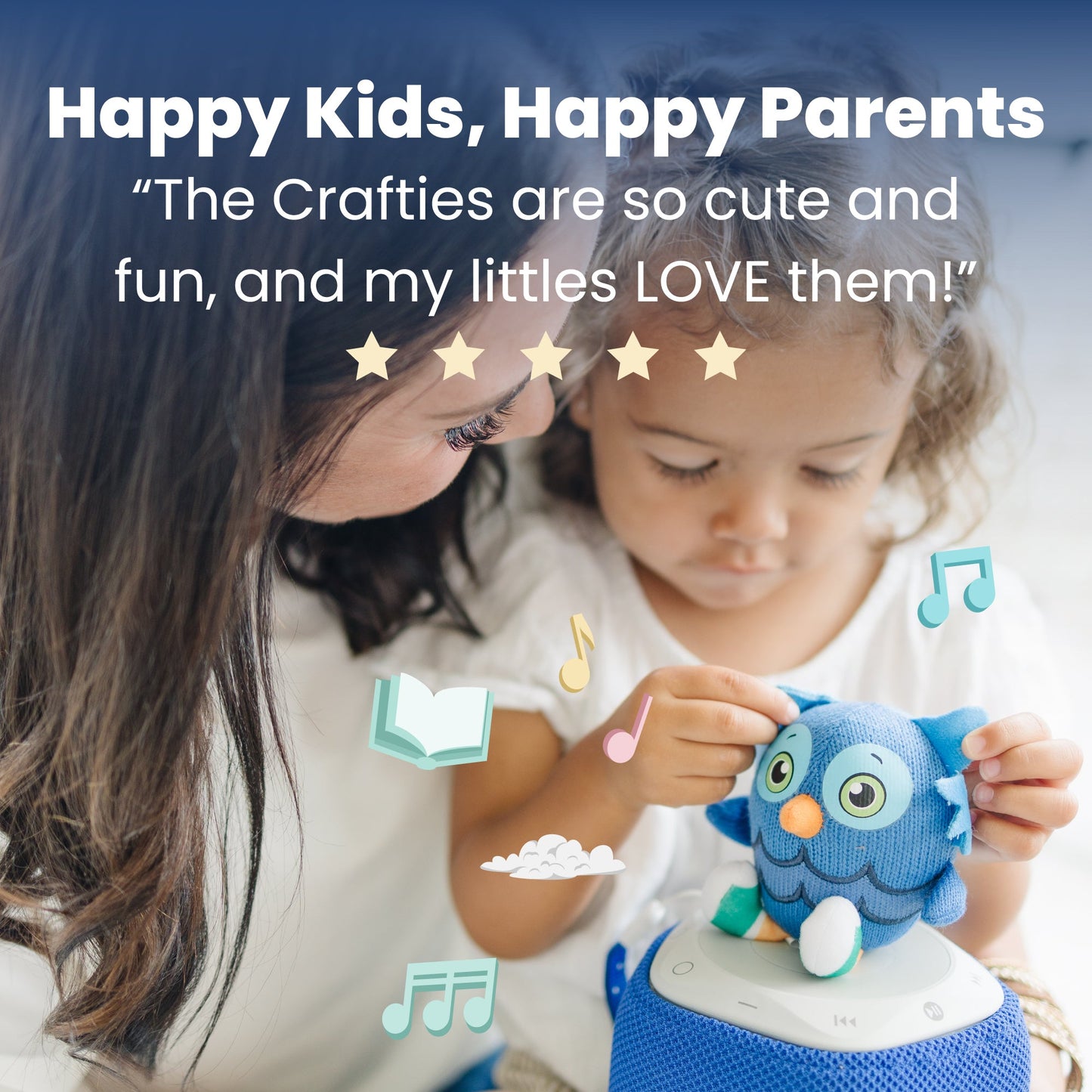 Less Screen Time, More Audio Play

Keep your mind at ease knowing your kiddos will be delightfully entertained for hours without screens.

Endless Fun, Even On the Go

With Storypod's 10 hour battery and offline play, your little ones can keep the fun going anywhere they go.

Interactive Play for Developing Minds

Stimulate your children's minds with interactive, hands-on entertainment that is both fun and educational.