Puss In Boots
A Know Your Body Adventure
Recommended for Ages 2-4
Total Runtime: 46 minutes
Included in Learning Sets
Free Shipping on all orders $40+

In Stock –

Limited Holiday Inventory
Don't have a Storypod?
You'll need a Storypod to listen to the interactive audio on Puss In Boots.
Get the Storypod
Explore body parts with Puss in Boots! From the head and neck to the shoulders, torso, back, arms, fingers, hands, elbows, legs, knees, ankles, and feet, children will become familiar with various body parts. Children will discover different clothing items, from hats & scarves to shoes, gloves, and even watches, that we wear on different parts of the body.
Join Puss in Boots and embark on a thrilling adventure that teaches children about clothing, body parts, teamwork, and perseverance. Listen to an exciting adaption of the beloved classic fairytale and learn how Puss in Boots got his name! Children can witness Puss in Boots' determination to protect his town from an evil Ogre, with the help of his loyal friend, Tino Fortunado. Embedded within the story are lessons on the importance of helping others, making good choices, and being responsible members of their community.

Puss in Boots will engage young learners through listening exercises, activities, creative movement songs, and storytelling, encouraging children to identify and learn about their own body parts & clothing while having fun.

This Craftie Teaches About:

Clothing Exploration
Body Parts Discovery 
Teamwork and Doing the Right Thing
Overcoming Obstacles with Determination

Community Participation
Tracklist:

Introduction (00:25)

"Head, Shoulders, Knees, and Toes" Song

 (01:

59)

Body Parts Movement Activity (03:21)

"Here We Go Looby Loo" Song (2:15)

Five Senses Interactive Activity (02:24)

"All Our Senses Help Us Learn" Song

 (01:39)



"Puss in Boots" Says! ("Simon" Says!)

 

(03:32)



Jokes

 

(00:52)



"Do Your Ears Hang Low?" Song

 

(01:40)



Body Part Riddles

 

(01:20)



Balance & Exercise Activity

 

(03:16)



"Hey Little Body, So Wiggly and Wobbly" Song

 

(01:49)



Fun Body Facts

 

(00:30)



Getting Dressed Interactive Activity

 

(03:07)



"Choosing Our Clothes for Each Season" Song

 

(03:10)



"Puss in Boots" Story Retold

 

(14:26)



Closing

 

(00:28)
While Storypod Audio Content can be enjoyed by children of all ages, children under 3 years old should only use Storypod under adult supervision.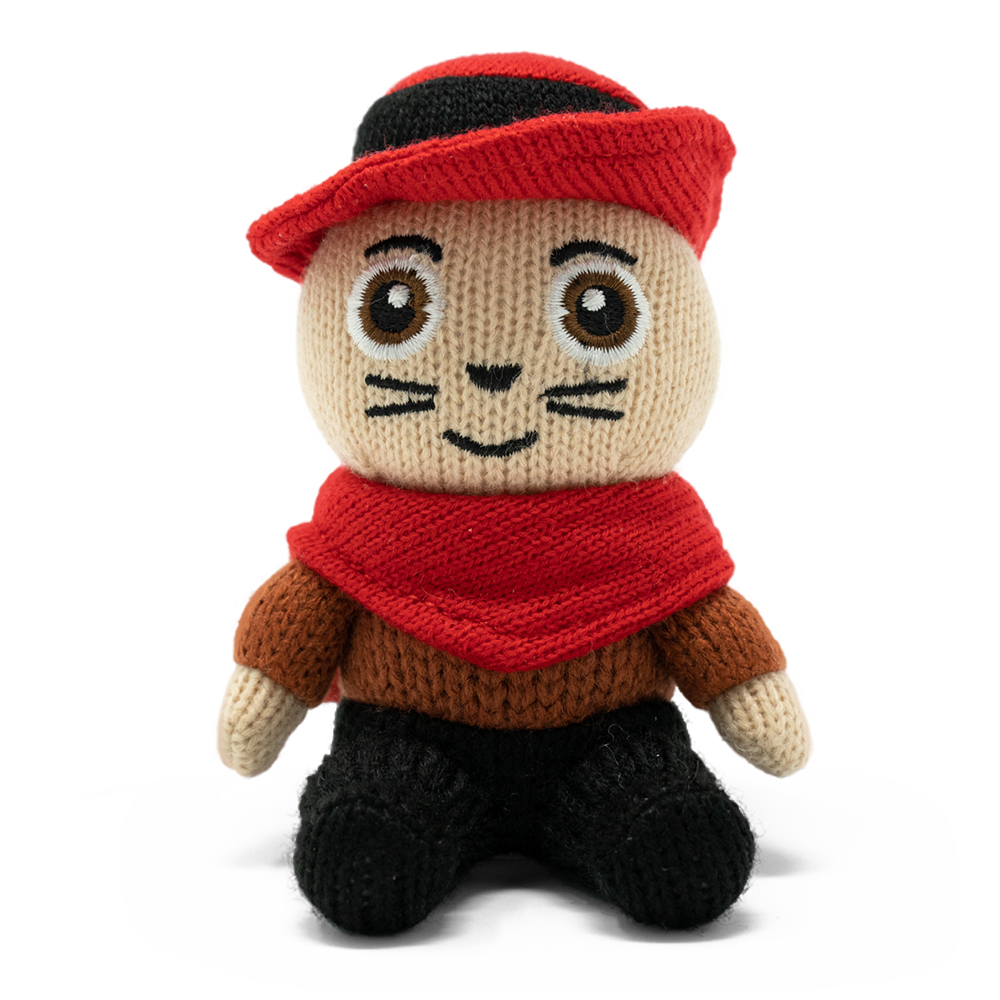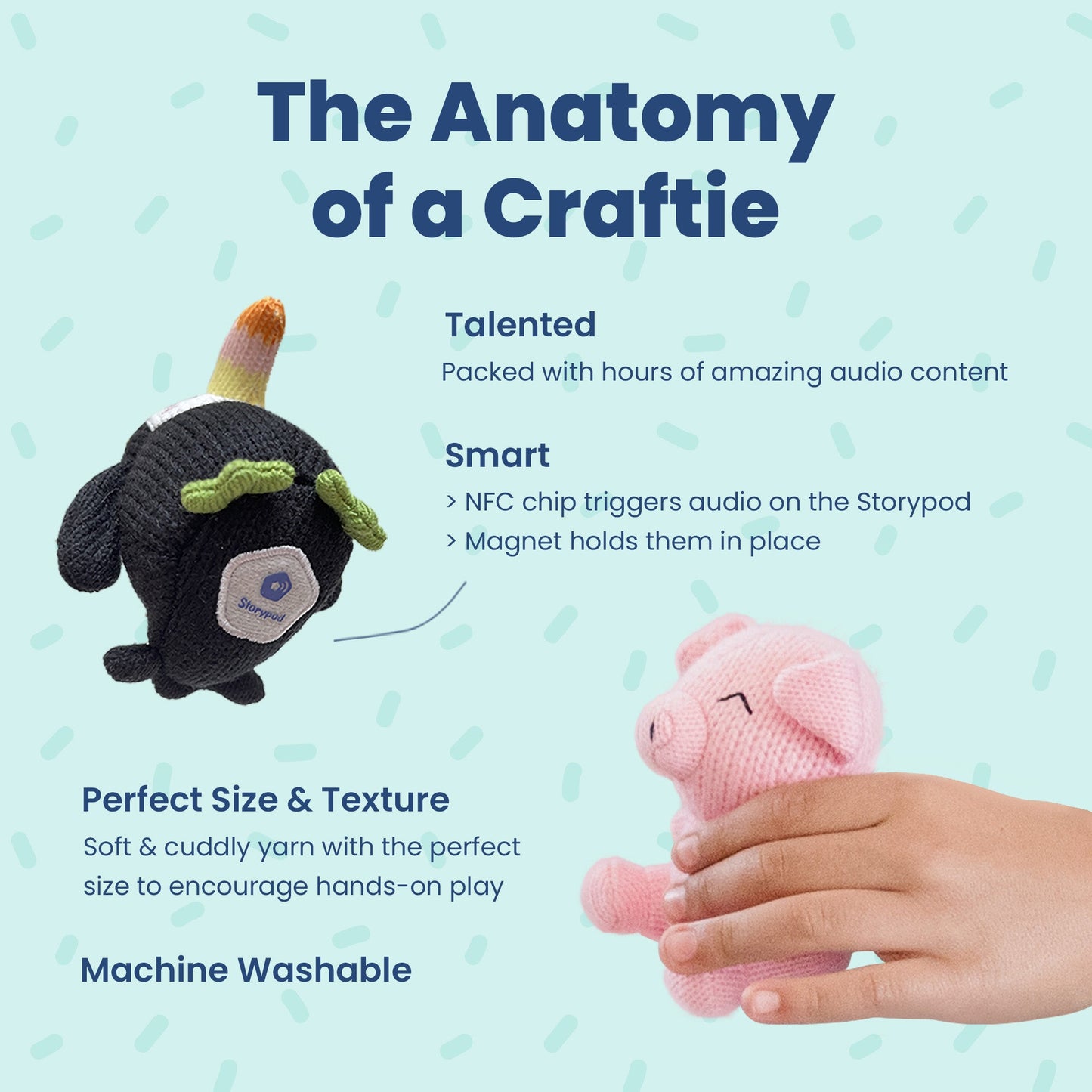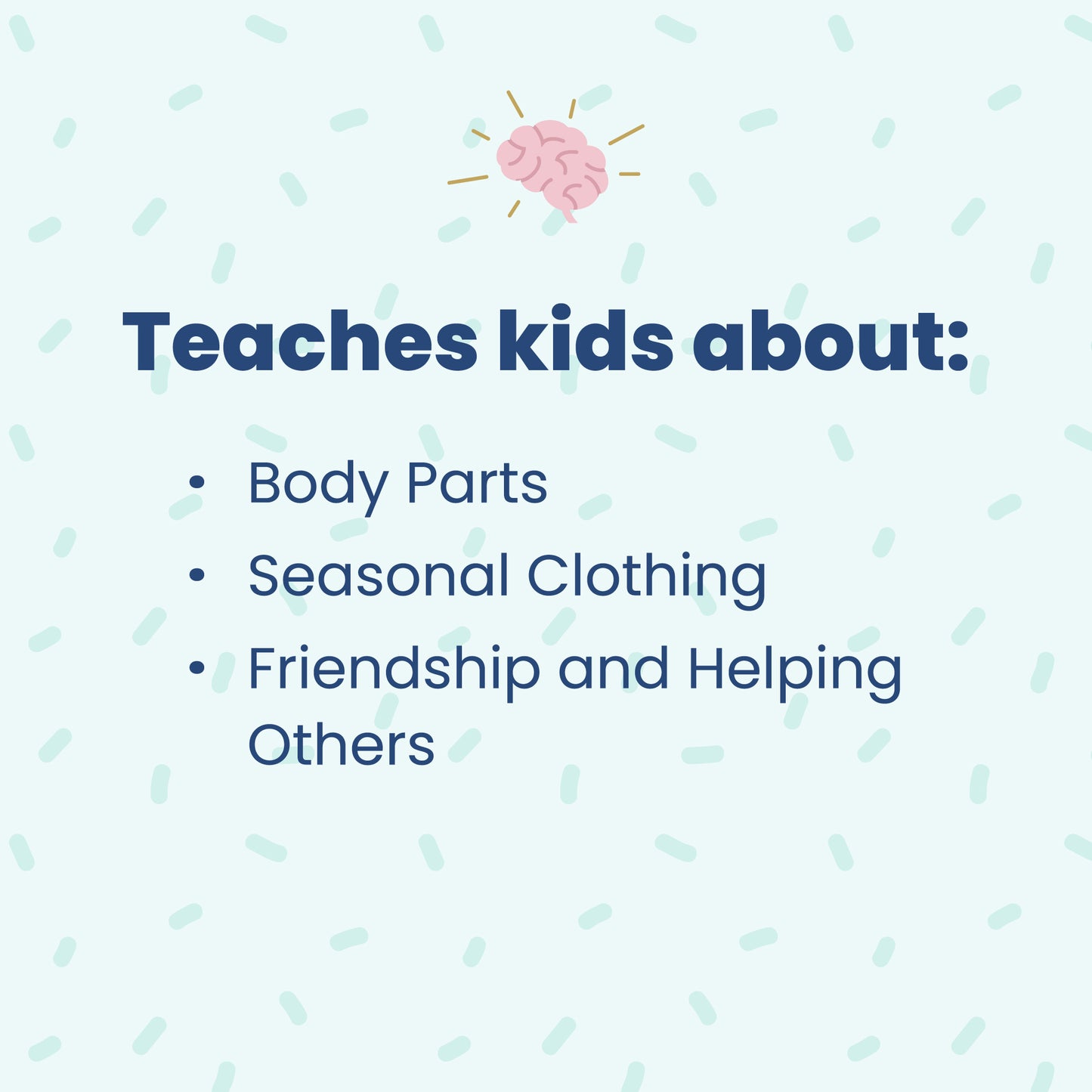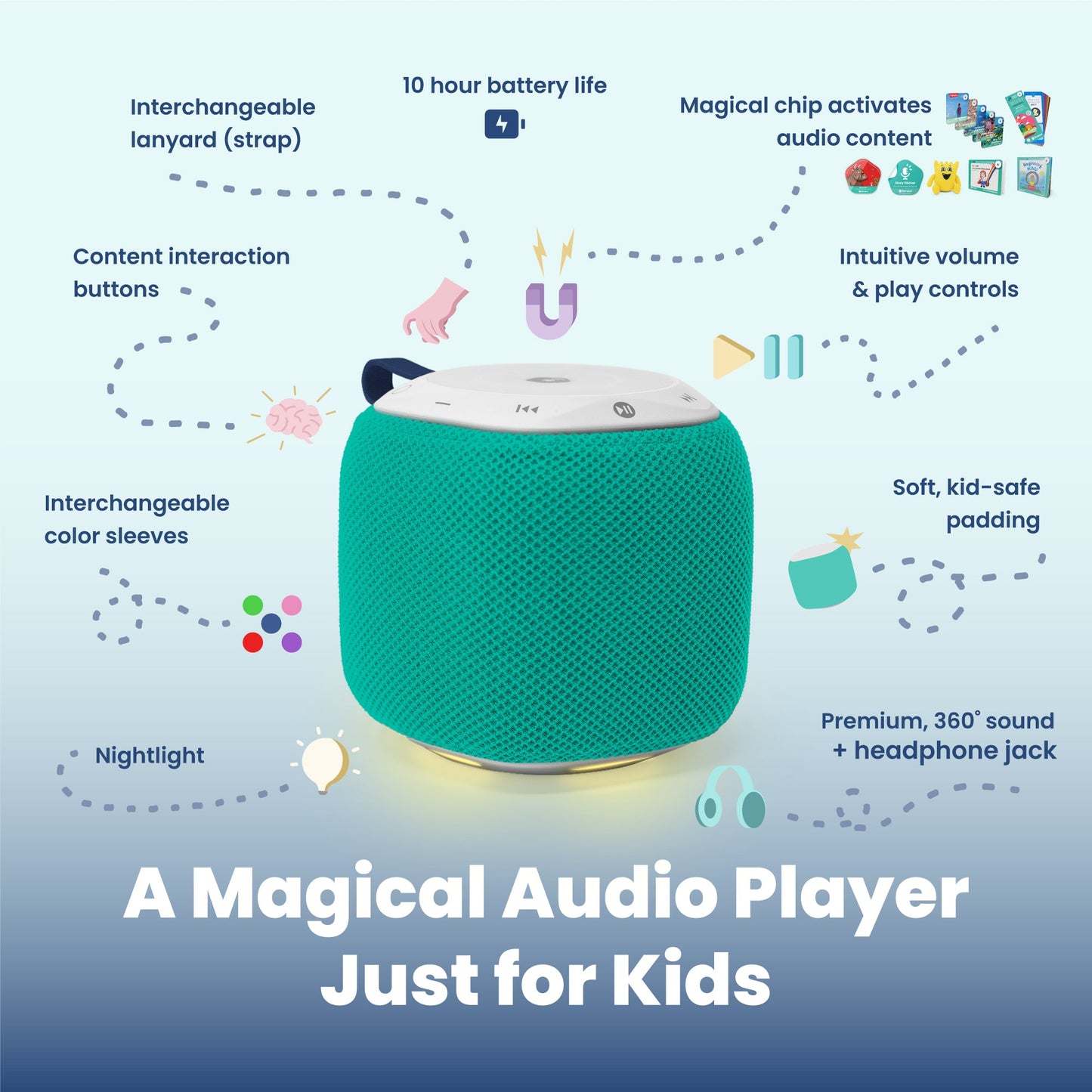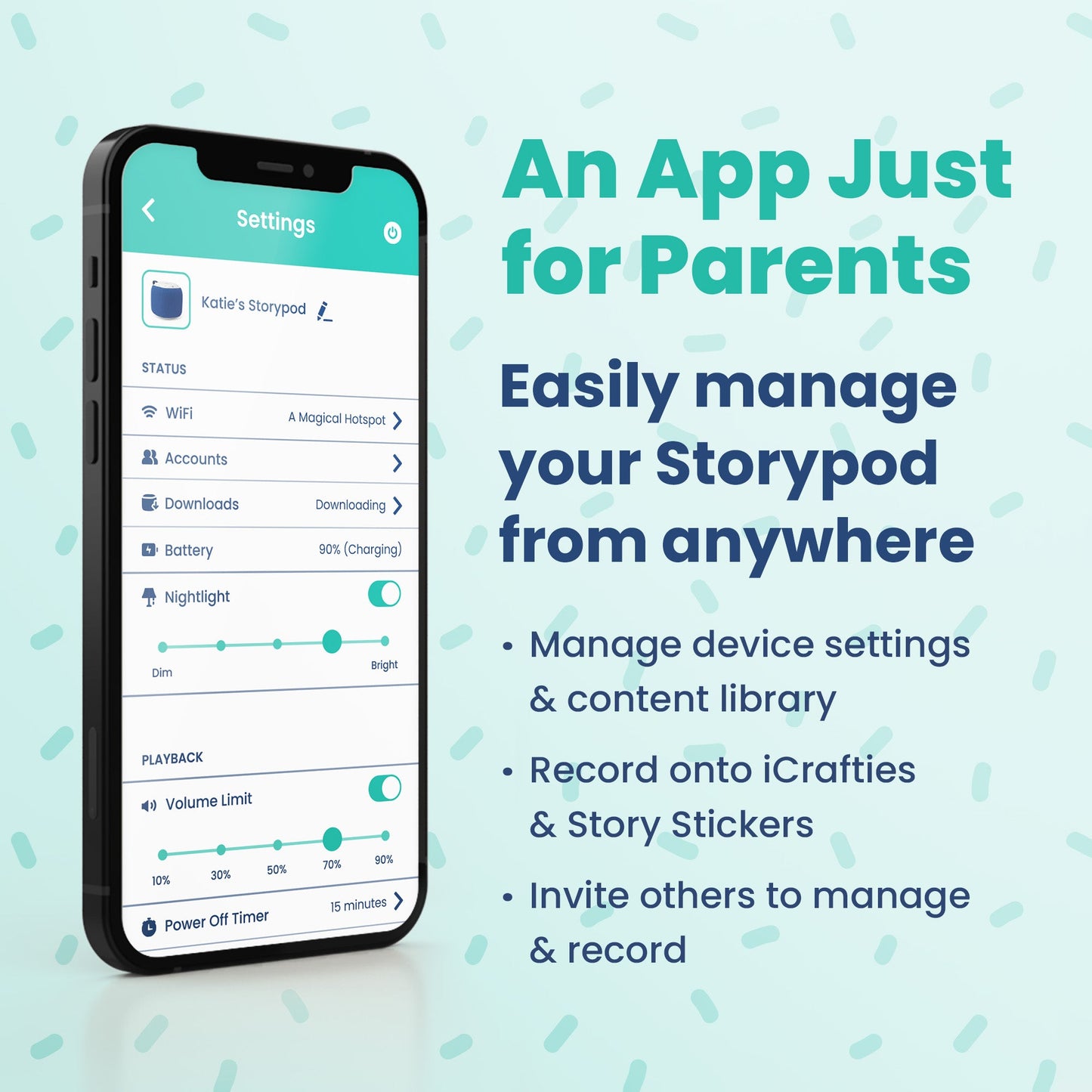 Less Screen Time, More Audio Play

Keep your mind at ease knowing your kiddos will be delightfully entertained for hours without screens.

Endless Fun, Even On the Go

With Storypod's 10 hour battery and offline play, your little ones can keep the fun going anywhere they go.

Interactive Play for Developing Minds

Stimulate your children's minds with interactive, hands-on entertainment that is both fun and educational.