Sammy Songbird
Bedtime Songs & Stories
Recommended for Ages 3+
Total Runtime: 32 minutes
Included in Learning Sets
Free Shipping on all orders $40+

In Stock –

Limited Holiday Inventory
Don't have a Storypod?
You'll need a Storypod to listen to the interactive audio on Sammy Songbird.
Get the Storypod
Meet Sammy Songbird, from the brilliant mind of Chris Dorman, a farmer and musician who founded Music for Sprouts, a movement-based music program that encourages families to connect to nature and to each other. His curriculum is the musical foundation for Vermont PBS' Mister Chris And Friends, a New England Emmy Award-winning live-music series for kids age 3-8.
Join Sammy Songbird, Melodee Moose and the Craftie Campers on a "just before bedtime" adventure like no other! This collection of original, interactive songs and stories invites you and your family to sing, move your bodies, share your feelings, and settle into sweet slumber beneath the stars ✨

Tracklist:

Ready For Adventure (0:46)
Yoo Hoo (2:02)
The Hike (0:38)
Here We Go (2:20)
Let's Jump (0:35)
Jump Up and Down (2:34)
Awake as The Sun (0:25)
Pick Me Up (2:46)
Brush My Beak (0:16)
Sparkle Shine (1:55)
Stretch Up to the Stars (6:13)
My Two Hands (1:00)
You Shine (2:11)
I Am Nervous (0:27)
Here With You (2:08)
Sway (6:13)
Credits

Writing: Chris Dorman, Emma Cook

Recording and Mixing: Caleb Bronz, Glenn Brown, Jared Slomoff

Mastering: Joe Egan

Voice Acting: Chris Dorman, Elisabeth Pixley-Fink, Violet Mercieca, Sammy Dorman, Henry Dorman
Learn more about Music For Sprouts: music4sprouts.com

While Storypod Audio Content can be enjoyed by children of all ages, children under 3 years old should only use Storypod under adult supervision.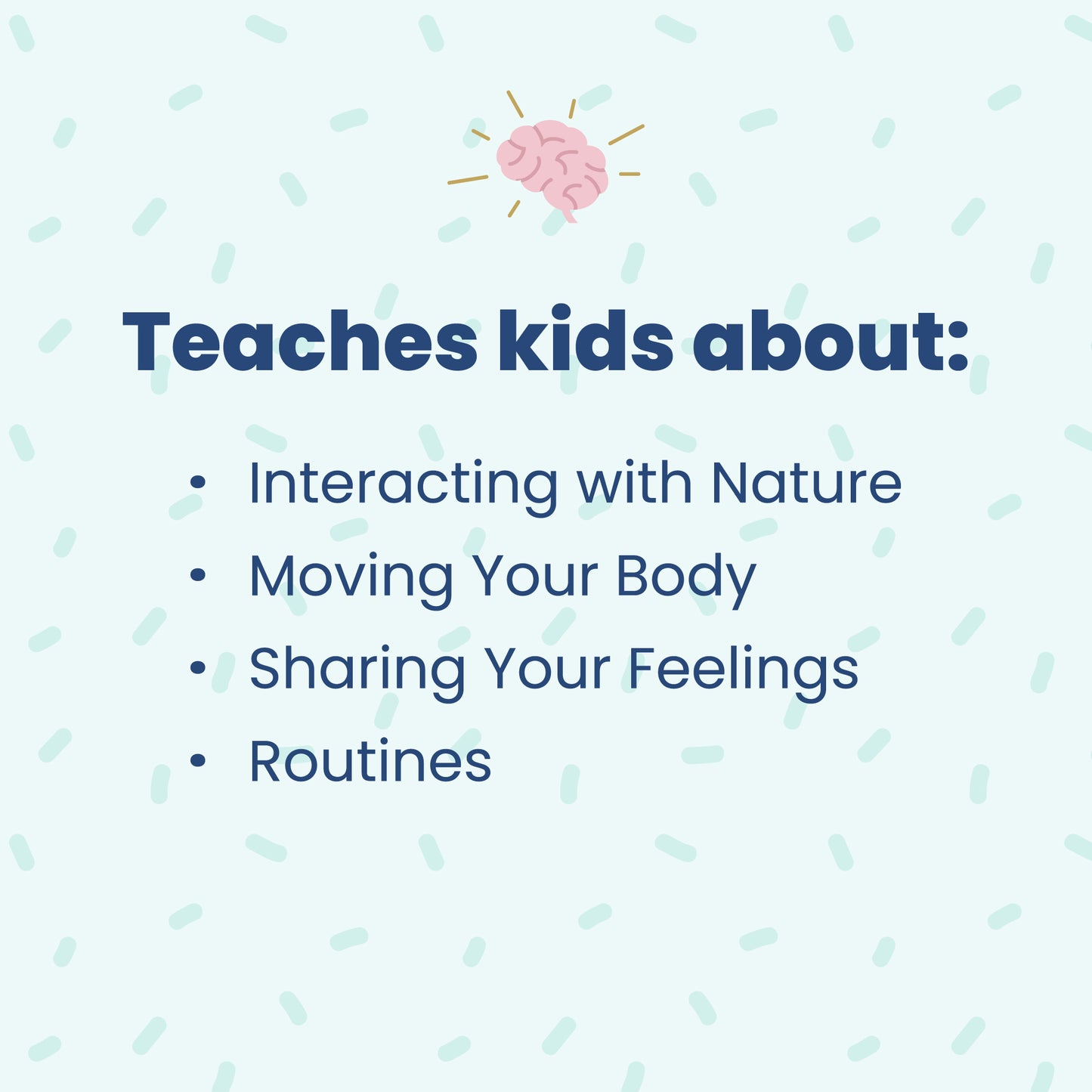 Less Screen Time, More Audio Play

Keep your mind at ease knowing your kiddos will be delightfully entertained for hours without screens.

Endless Fun, Even On the Go

With Storypod's 10 hour battery and offline play, your little ones can keep the fun going anywhere they go.

Interactive Play for Developing Minds

Stimulate your children's minds with interactive, hands-on entertainment that is both fun and educational.