Teo the Dreamy Bear
Bedtime Stories, Meditations & Music
Recommended for Ages 2-6
Total Runtime: 56 minutes
Included in Learning Sets
Free Shipping on all orders $40+

In Stock –

Limited Holiday Inventory
Don't have a Storypod?
You'll need a Storypod to listen to the interactive audio on Teo the Dreamy Bear.
Get the Storypod
Teo the Dreamy Bear is the perfect bedtime companion! Guide your little one to rest with six chapters featuring a peaceful story, a meditation, and a Dreamy Music track designed the award-winning bedtime app, Storybook. 
Storybook improves sleep in babies and children through music and bedtime stories that incorporate breathing techniques and curated music for brain development, rest, and relaxation. Their mission is to strengthen the child-parent bond through quality time and healthy attachments.
We partnered with Storybook to bring this special content to our platform to help parents create a consistent bedtime routine and shared moments of relaxation between children and parents.
Teo the Dreamy Bear helps kids by:

Providing stories and strategies focusing on social-emotional learning, including breathing exercises
Reducing stress and improving mood
Promoting deep sleep
Establishing a bedtime routine
Tracklist:
Chapter 1:

Color Palette - 3:49
Your Reflection - 4:37
Dreamy Music: Track 1 - 1:53

Chapter 2:

Breathe with me! - 2:30
The magic of breathing - 6:18
Dreamy Music: Track 2 - 1:05

Chapter 3:

Today Sadness came to visit me - 3:16
A moment of gratitude - 4:51
Dreamy Music: Track 3 -1:52

Chapter 4:

A Lovely Face - 2:15
When I close my eyes - 4:29
Dreamy Music: Track 4 - 1:45

Chapter 5:

A story for the brave - 3:08
Fear: I'm not afraid of you - 2:17
Dreamy Music: Track 5 - 1:25

Chapter 6:

The Solar System Space Mission - 1:18
Peace In Your Thoughts - 6:35
Dreamy Music: Track 6 - 2:45
About Storybook:
Storybook is an application that combines bedtime stories with infant massage to improve sleep in babies and children. It also strengthens the child-parent bond through touch and creates special moments with easy and personalized techniques.
While Storypod Audio Content can be enjoyed by children of all ages, children under 3 years old should only use Storypod under adult supervision.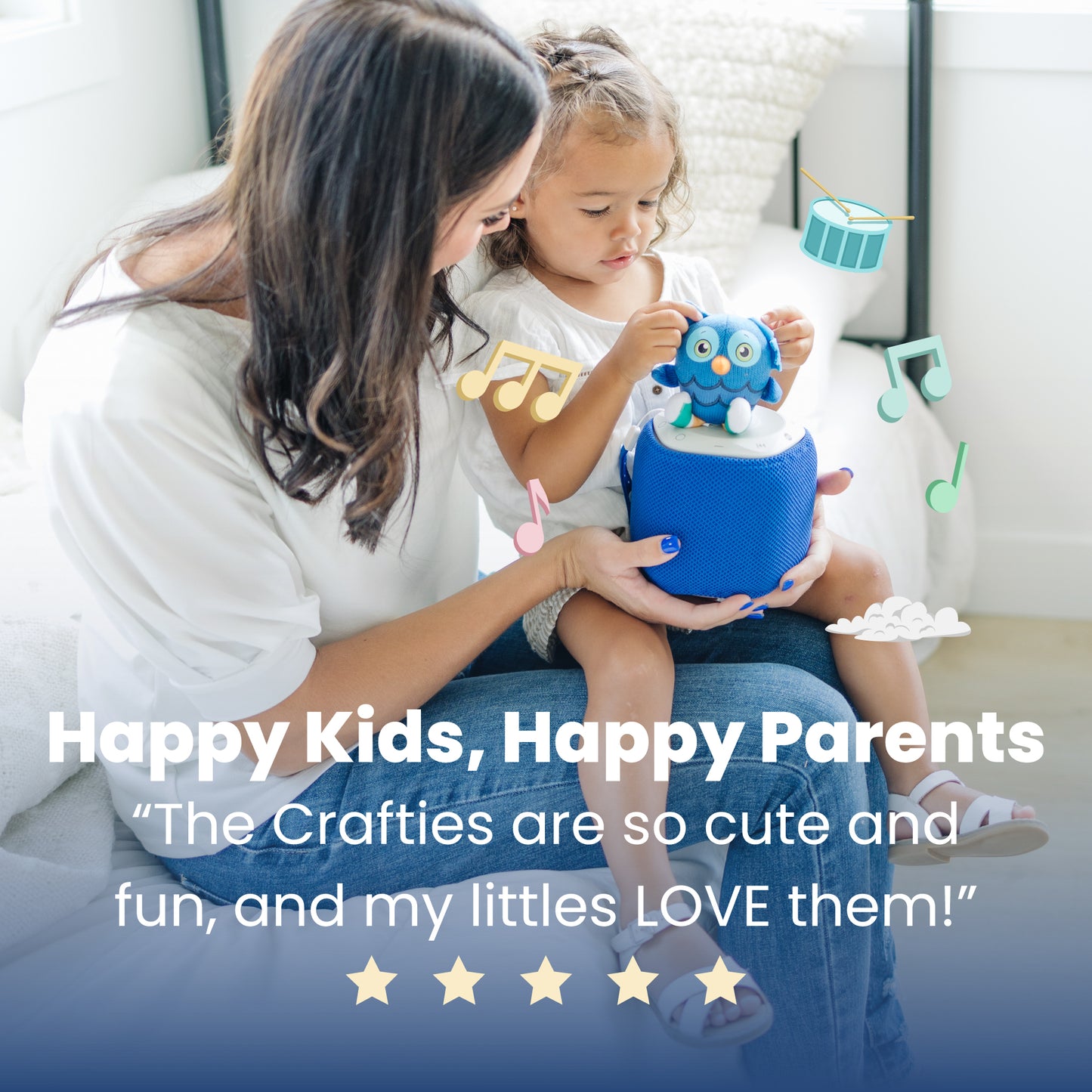 Less Screen Time, More Audio Play

Keep your mind at ease knowing your kiddos will be delightfully entertained for hours without screens.

Endless Fun, Even On the Go

With Storypod's 10 hour battery and offline play, your little ones can keep the fun going anywhere they go.

Interactive Play for Developing Minds

Stimulate your children's minds with interactive, hands-on entertainment that is both fun and educational.