The Tortoise and The Hare
Classic Fables
Recommended for Ages 3+
Total Runtime: 49 minutes
Free Shipping on all orders $40+

In Stock –

Limited Holiday Inventory
Don't have a Storypod?
You'll need a Storypod to listen to the interactive audio on The Tortoise and The Hare.
Get the Storypod
Delight your little ones with a collection of some of the most recognized and beloved fables throughout history 📖 Perfect for settling your kids down at bedtime, these timeless stories with classic morals will introduce your kiddos to important life lessons — in English & Español! 🇺🇸🇪🇸
Tracklist:

The Tortoise and the Hare (4:00)
The Fox and the Crow (3:18)
The Shepherd Boy and the Wolf (4:46)
The Miller His Son And The Donkey (3:54)
The Lion and the Mouse (4:05)
The Goose that Laid Golden Eggs (3:32)
The Fox and the Stork (4:20)
The Ant and the Grasshopper (4:26)
The North Wind and the Sun (3:03)
The Milkmaid and her Pail (3:05)
The Fox and the Grapes (3:43)
The Donkey and the Salt (3:41)
The Dove and the Ant (2:13)
Storypod Goodbye Song (1:05)
Created by Grammy Winning Artists🏆
Writing: Anita Katz
Music: Arturo Cabrera Brambilla
Mixing: Yamin Benarroch
While Storypod Audio Content can be enjoyed by children of all ages, children under 3 years old should only use Storypod under adult supervision.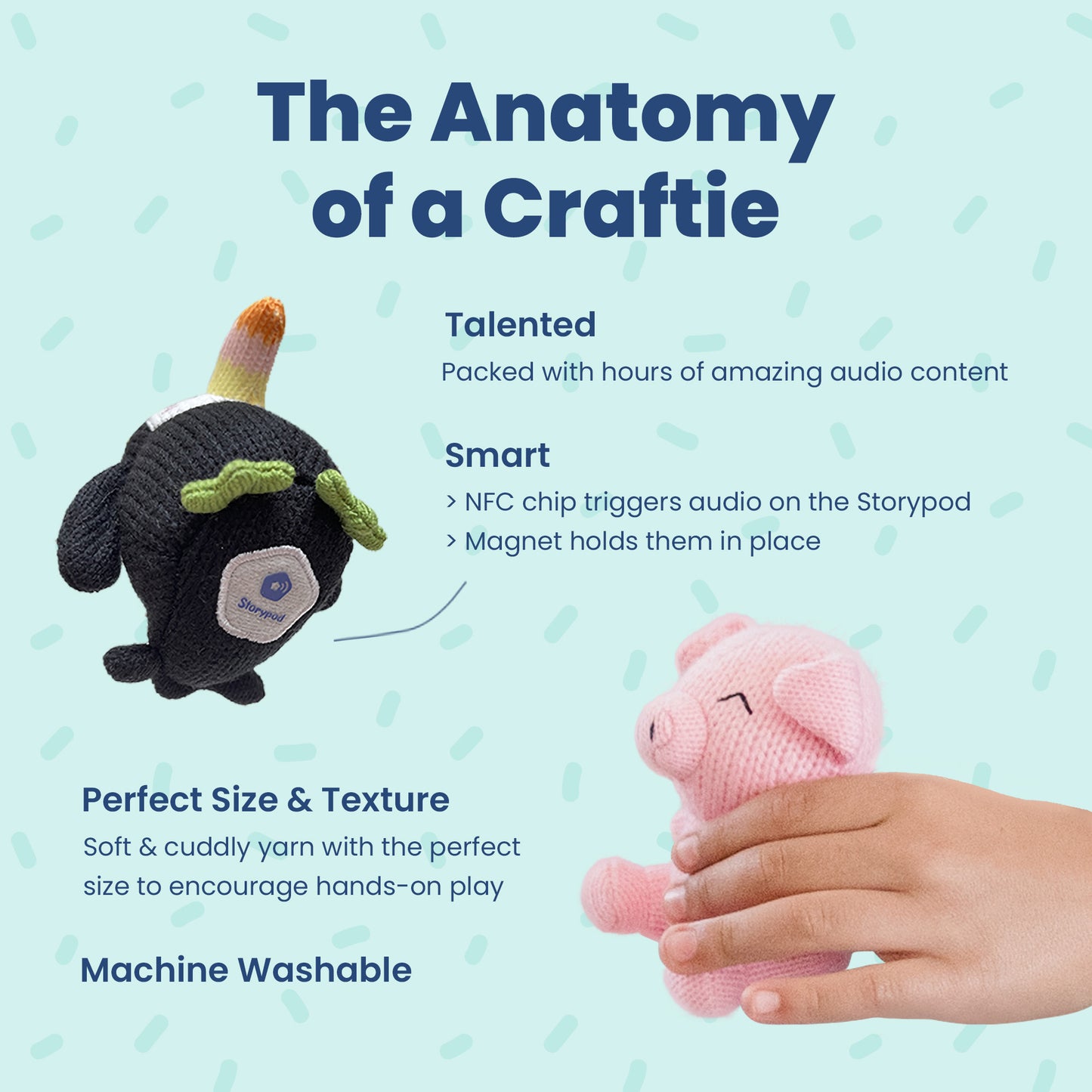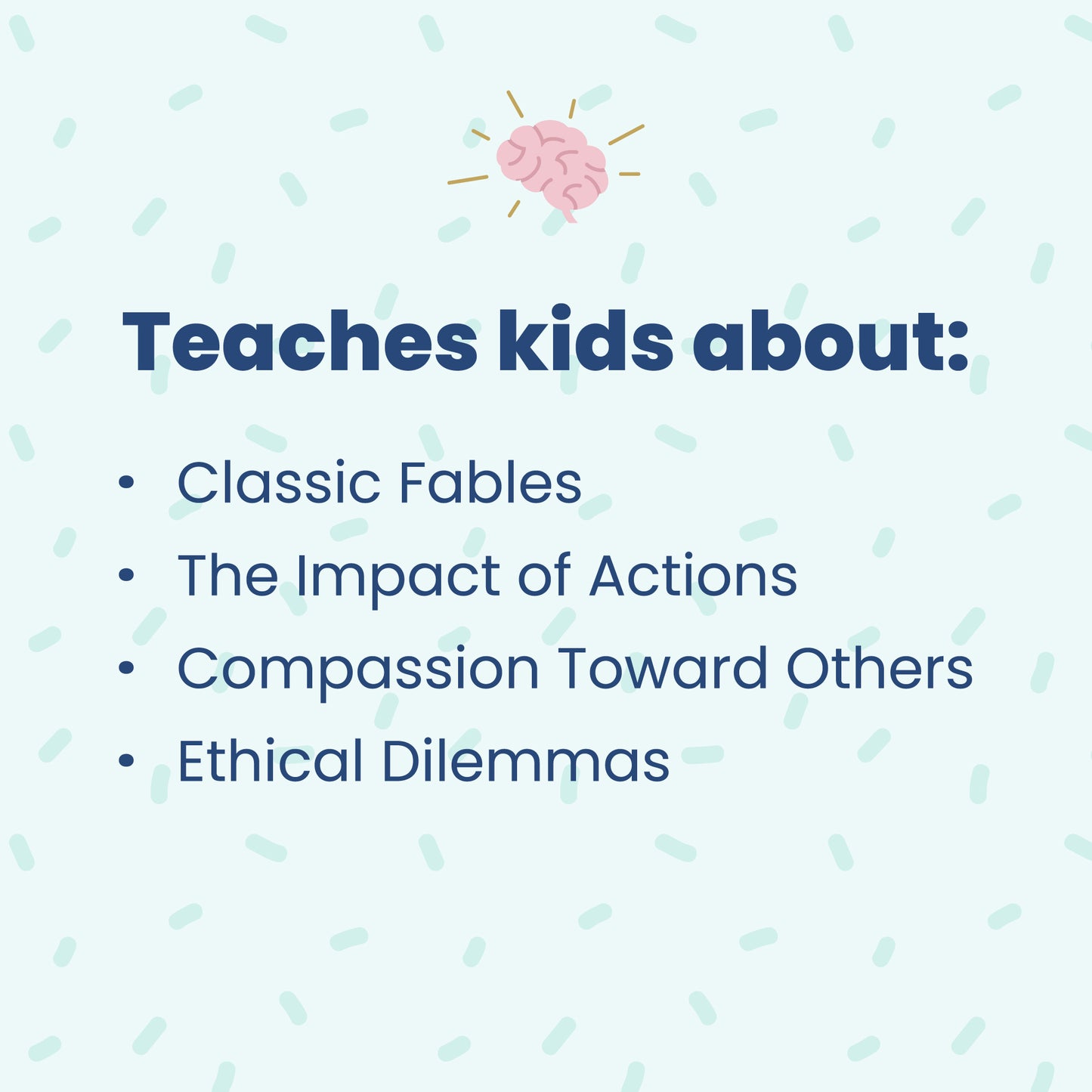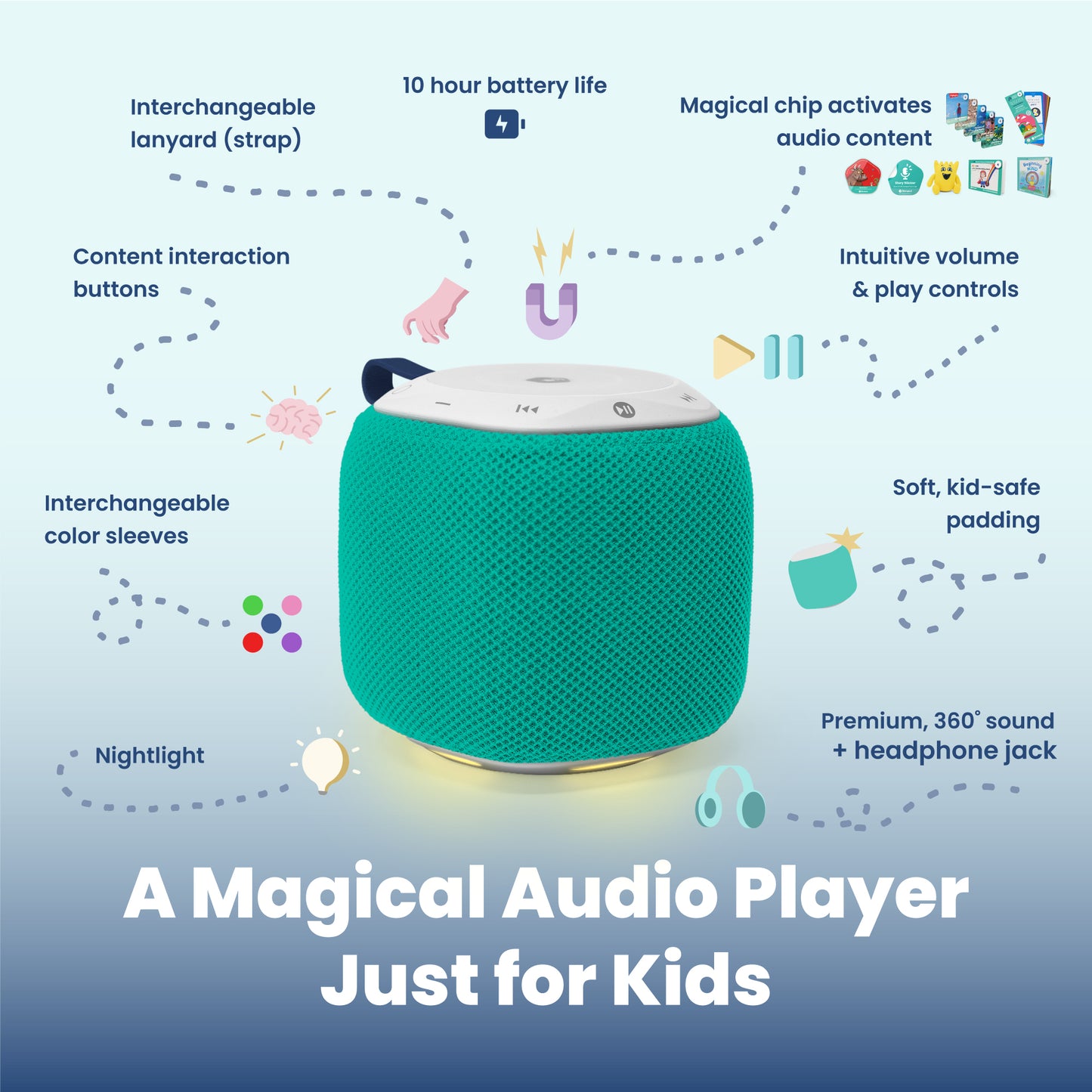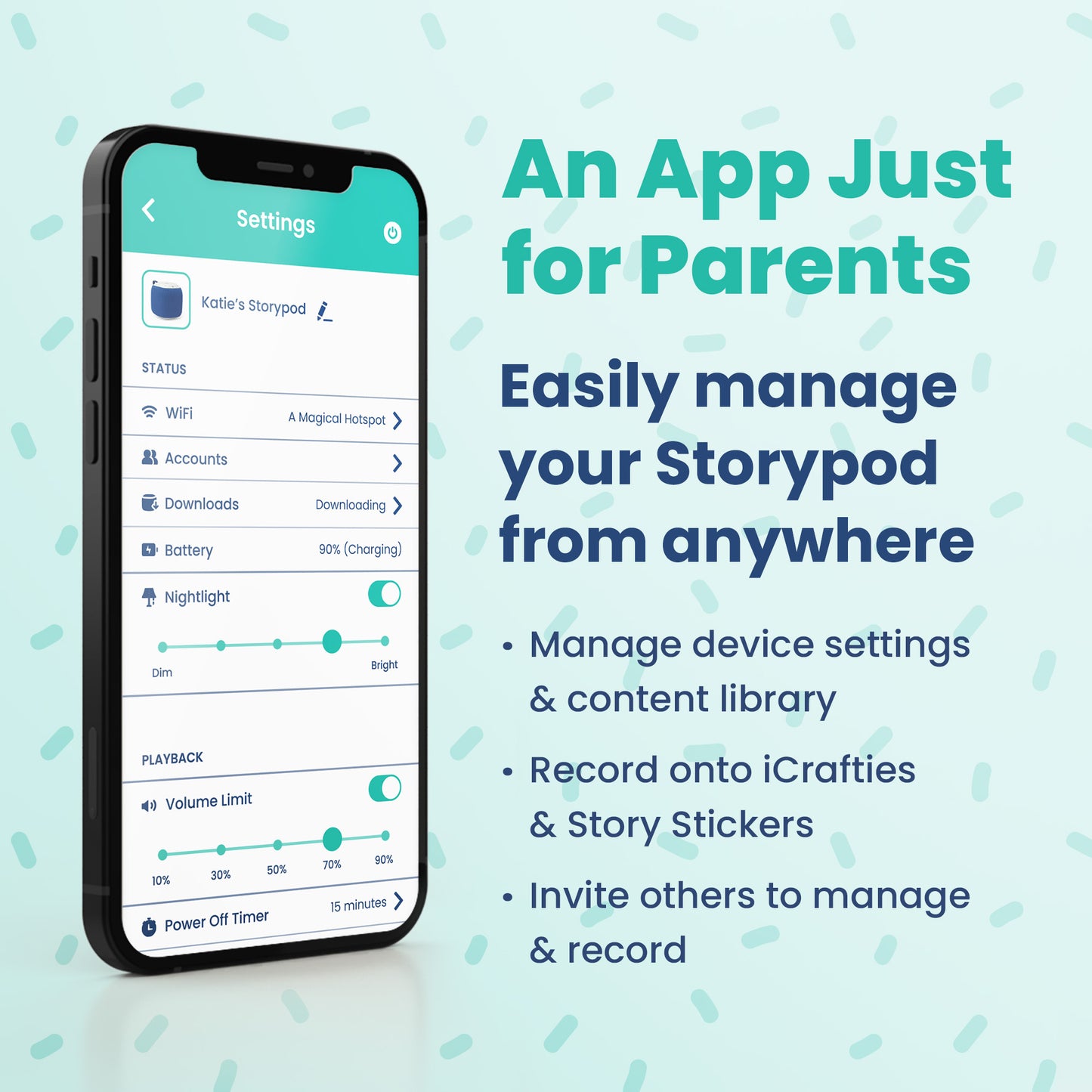 Less Screen Time, More Audio Play

Keep your mind at ease knowing your kiddos will be delightfully entertained for hours without screens.

Endless Fun, Even On the Go

With Storypod's 10 hour battery and offline play, your little ones can keep the fun going anywhere they go.

Interactive Play for Developing Minds

Stimulate your children's minds with interactive, hands-on entertainment that is both fun and educational.