Chase from PAW Patrol
PAW Patrol to the Rescue
Recommended for Ages 3-5
Free Shipping on all orders $40+

In Stock –

Limited Holiday Inventory
Don't have a Storypod?
You'll need a Storypod to listen to the interactive audio on Chase from PAW Patrol.
Get the Storypod
Note: The full tracklist and audio content for Chase is currently being finalized and will be available by Dec 24th.
We're thrilled to announce that PAW Patrol's Chase is coming to Storypod! Please note we anticipate high demand so pre-order now to ensure you take home Chase to your kiddos this holiday season! 🚨

Step into Adventure Bay with the brave and responsible Chase, the German Shepherd police pup who's always ready to save the day. With his police car and trusty spy gear, Chase is ready to lead your little one on countless daring missions, turning everyday play into a journey of bravery, justice, and kindness.
As one of the primary members of the renowned PAW Patrol, Chase isn't just a playful pup; he's a symbol of courage, leadership, and safety. Through action-packed missions, Chase teaches values of responsibility, problem-solving, and teamwork. From tracking missing animals to directing traffic during emergencies, Chase's adventures are more than just tales—they're lessons in bravery, kindness, and perseverance.
This Craftie Teaches About:

Leadership and Responsibility

Problem-Solving Skills

Community Help and Safety

Teamwork and Friendship

Courage in Overcoming Obstacles
©2023 &TM Spin Master Ltd
While Storypod Audio Content can be enjoyed by children of all ages, children under 3 years old should only use Storypod under adult supervision.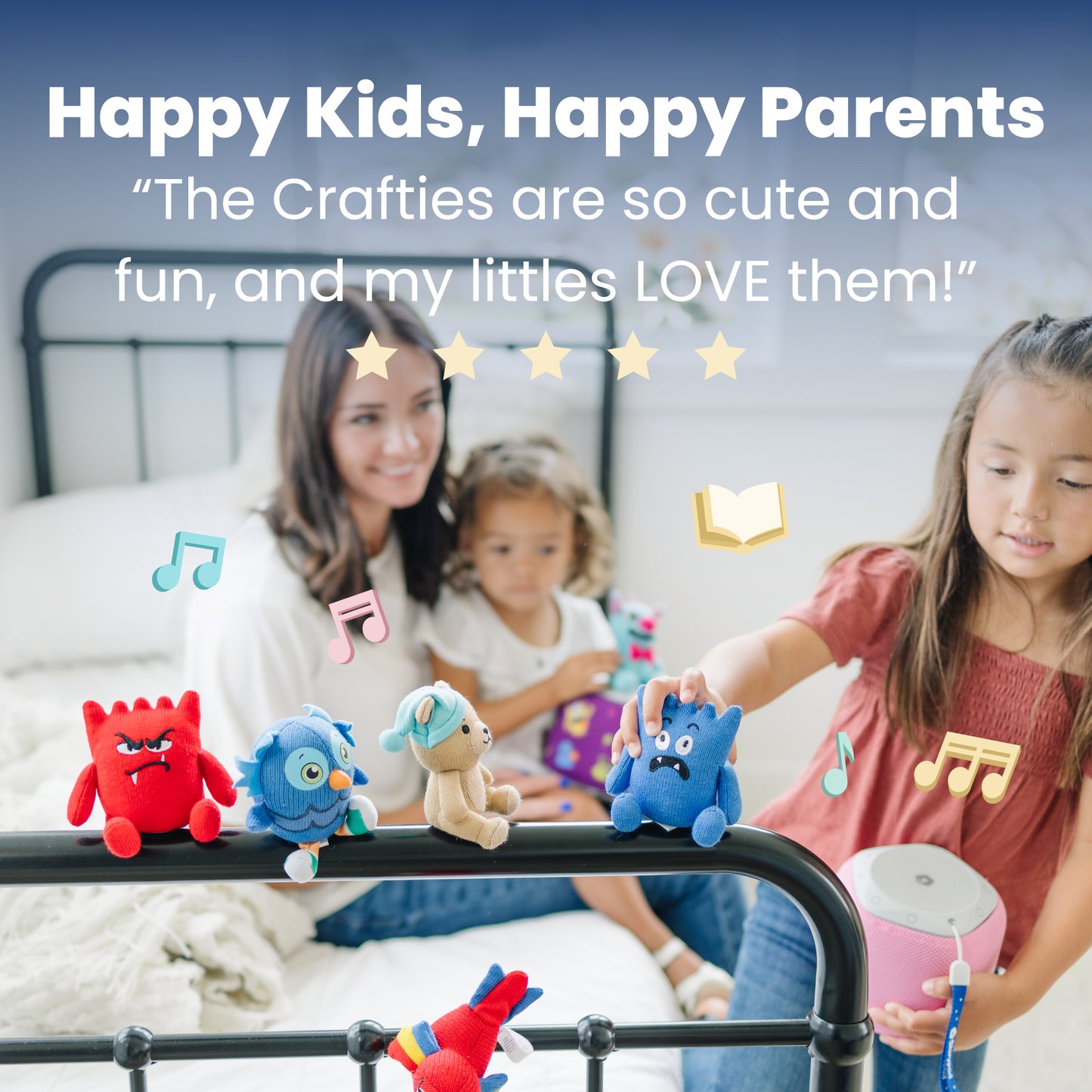 Less Screen Time, More Audio Play

Keep your mind at ease knowing your kiddos will be delightfully entertained for hours without screens.

Endless Fun, Even On the Go

With Storypod's 10 hour battery and offline play, your little ones can keep the fun going anywhere they go.

Interactive Play for Developing Minds

Stimulate your children's minds with interactive, hands-on entertainment that is both fun and educational.