Cuddly Playtime Fox
Playtime Music & Record Your Voice
Recommended for Ages 0-3
Free Shipping on all orders $40+
Don't have a Storypod?
You'll need a Storypod to listen to the interactive audio on Cuddly Playtime Fox.
Get the Storypod
Our adorable and interactive Cuddly Playtime Fox delights your baby with the magic of brain-building audio inside a soft plush that's perfect for cuddling 🤗
How does it work? Each of Playtime Fox's magical feet plays unique audio when tapped on The Storypod:

Right Foot 🎙️ — Using the Storypod App, you and anyone you invite can record your own stories, songs, memories, meditations, jokes, or any other special audio your baby will love. (120 minutes of record time)

Left Foot 🎵 — 15 classic playtime songs to stimulate your baby's senses and develop music and language skills. (30 minutes runtime)

This Plush Teaches About:
Music Appreciation & Rhythmic Awareness
Language & Listening Skills
Sensory Stimulation & Tactile Learning
Memory & Pattern Recognition
Cause & Effect
Playtime Songs Tracklist:
Old MacDonald

Wheels On the Bus

If You're Happy

Five Little Monkeys

Pop Goes The Weasel

London Bridge

Bingo

Row, Row Row Your Boat

Head Shoulders Knees And Toes

Baa Baa Black Sheep

Mary Had a Little Lamb

Humpty Dumpty

Itsy Bitsy Spider

Three Blind Mice

Hickory Dickory Dock
While Storypod Audio Content can be enjoyed by children of all ages, children under 3 years old should only use Storypod under adult supervision.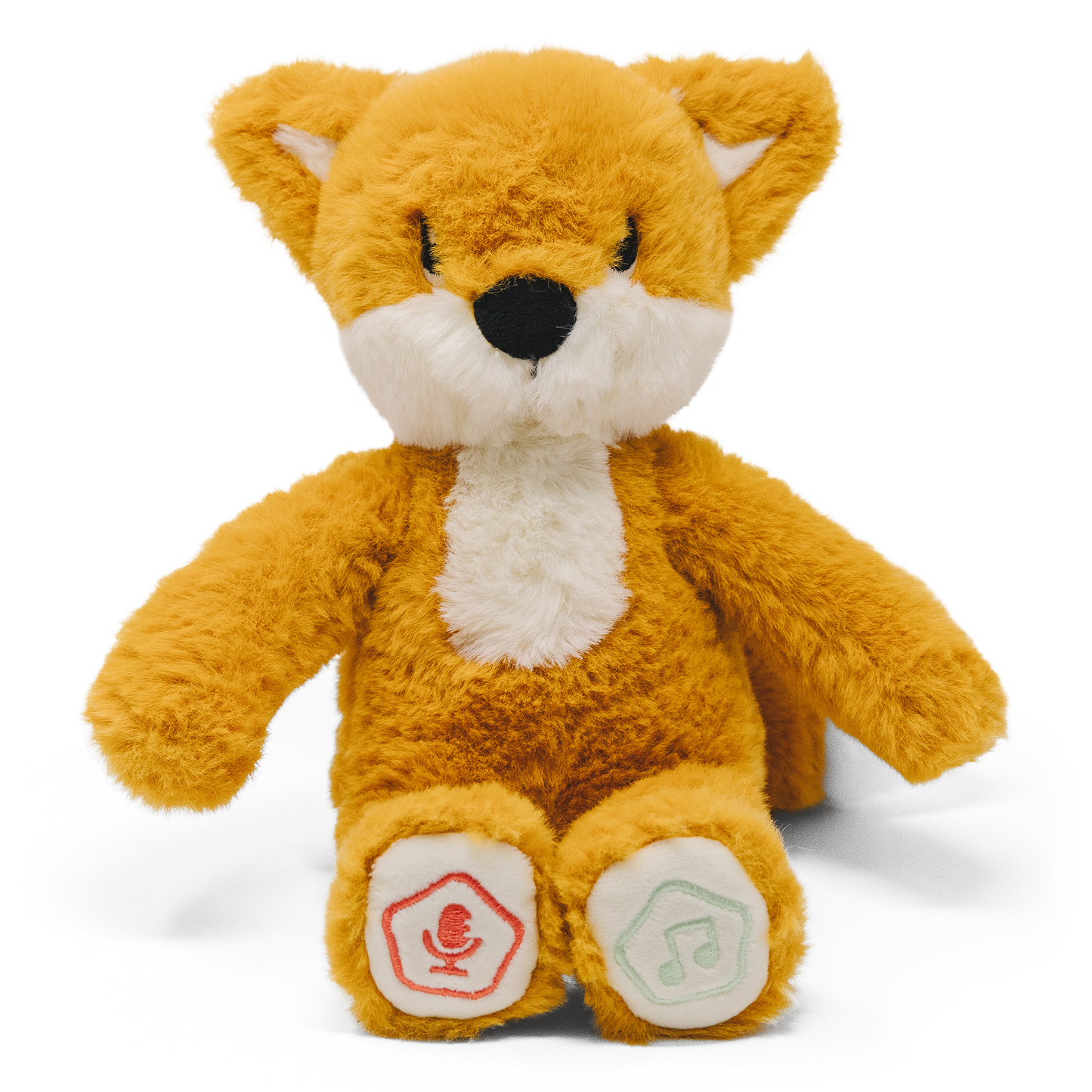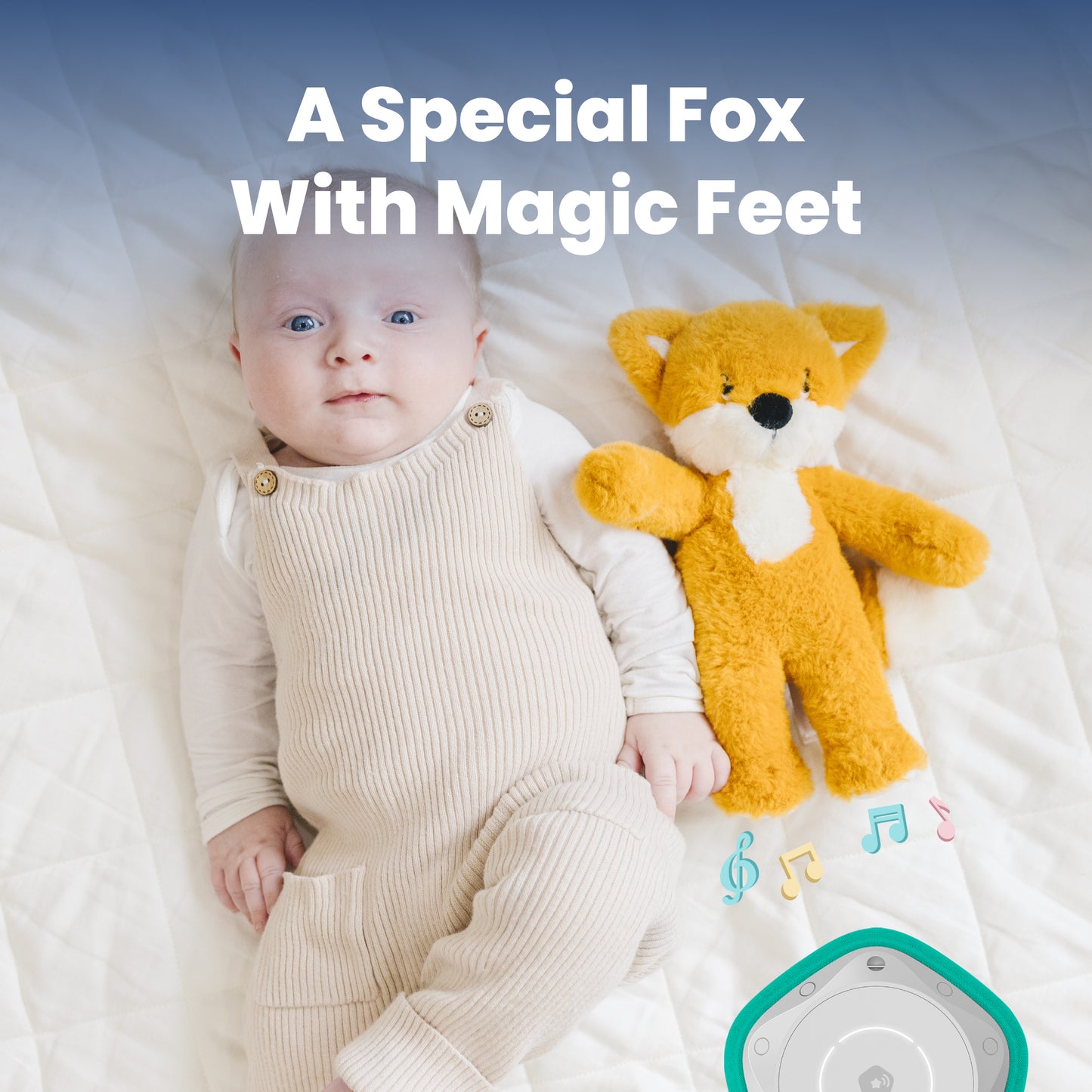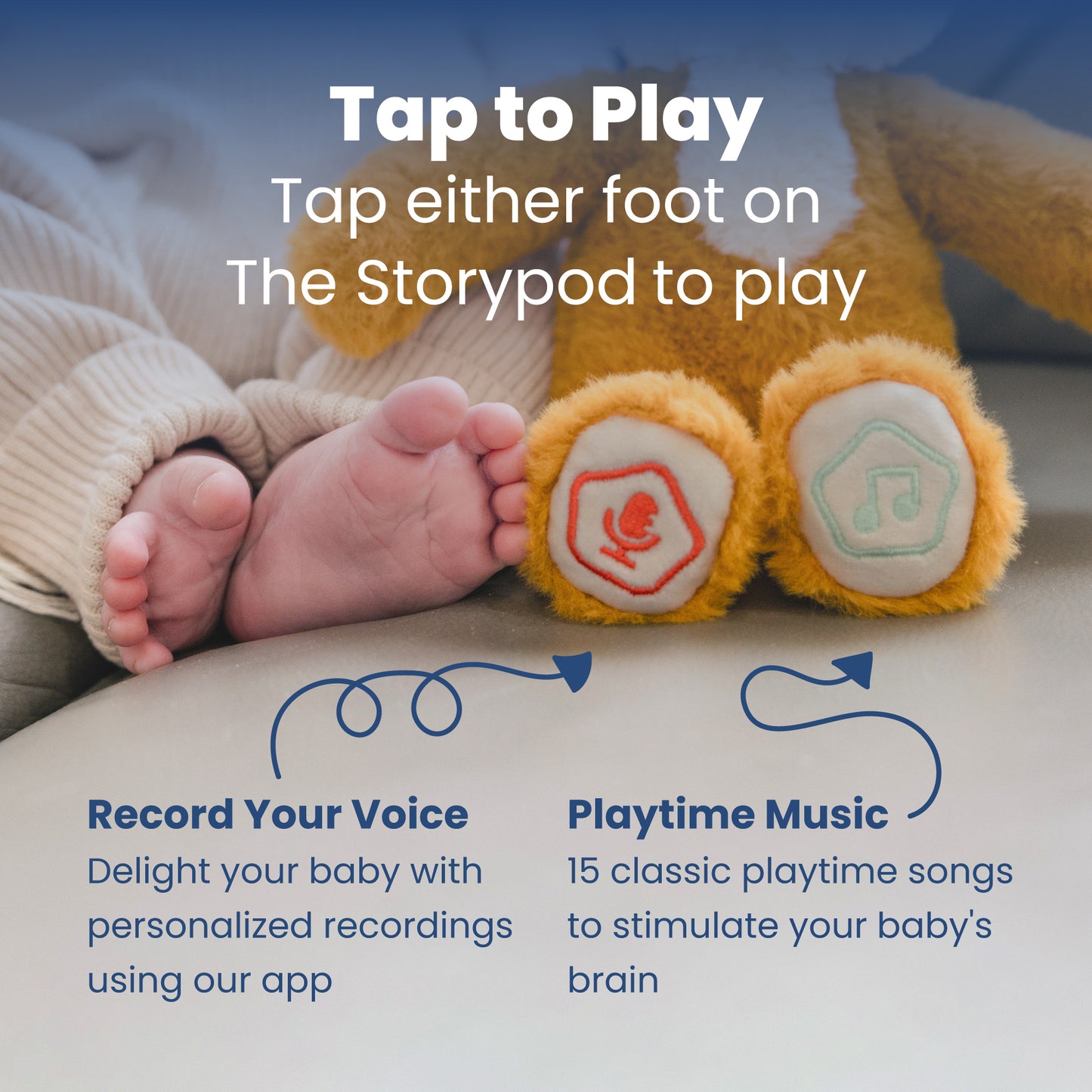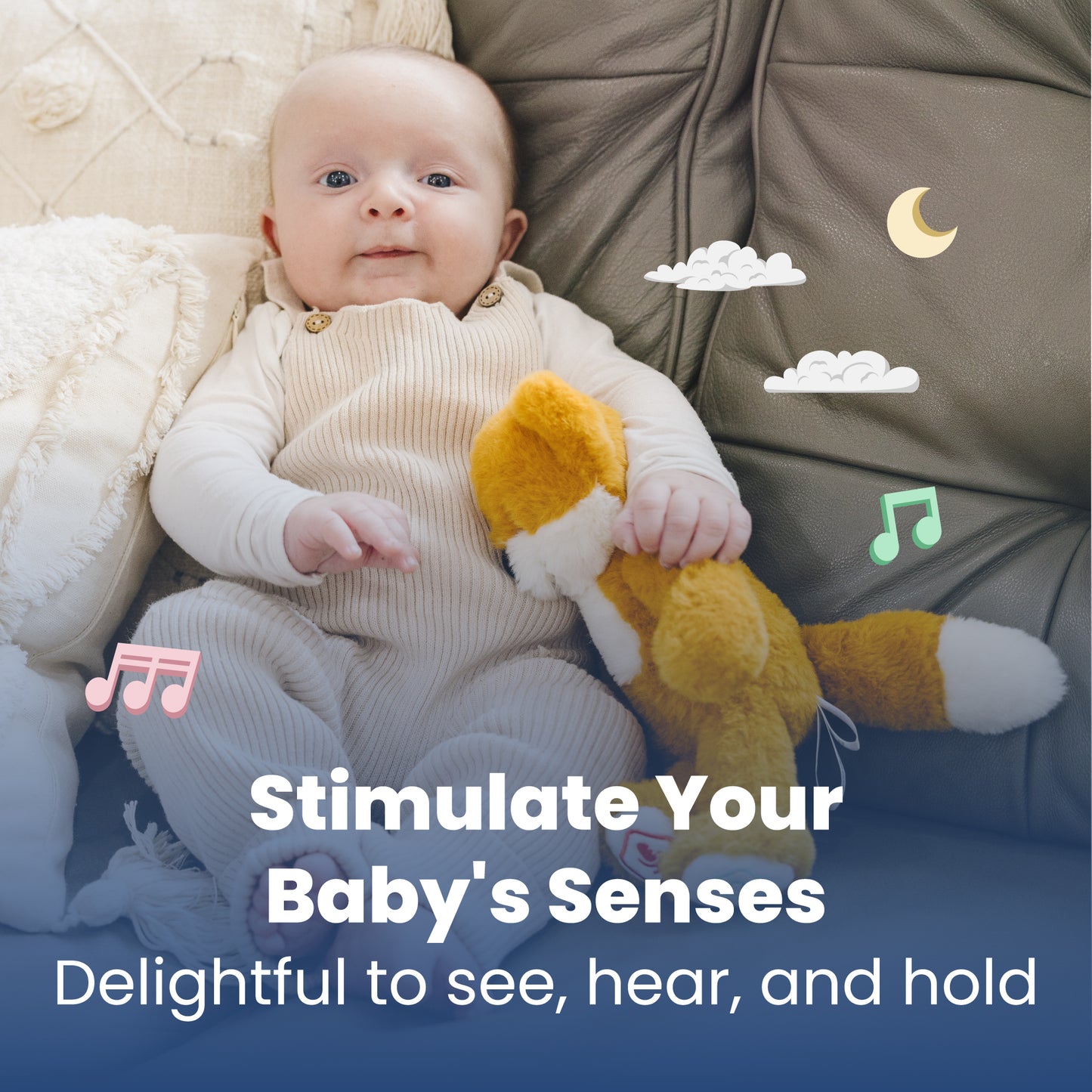 Less Screen Time, More Audio Play

Keep your mind at ease knowing your kiddos will be delightfully entertained for hours without screens.

Endless Fun, Even On the Go

With Storypod's 10 hour battery and offline play, your little ones can keep the fun going anywhere they go.

Interactive Play for Developing Minds

Stimulate your children's minds with interactive, hands-on entertainment that is both fun and educational.