Discover: Animals
Pets, Paws, and Wild Roars
Recommended for Ages 2-3
Total Runtime: 35 minutes
Free Shipping on all orders $40+

In Stock –

Limited Holiday Inventory
Don't have a Storypod?
You'll need a Storypod to listen to the interactive audio on Discover: Animals.
Get the Storypod
Get ready for a wild adventure with our Discover Animals Tokens! These colorful, magnetic tokens are designed to stimulate your child's curiosity about the diverse creatures that share our planet. Just tap these tokens and embark on an audio journey filled with facts and stories about pets, farm animals, jungle dwellers, and more!

With the Discover Animals tokens, your little one will learn about the fascinating world of animals, from the purring cat lounging on the sofa to the majestic lion ruling the savannah. Each token guides them through the habitats, behaviors, and unique features of a range of animals, fostering a greater understanding and appreciation of our planet's biodiversity.

This token series also includes a range of interactive activities like "Guess the Sound" and jokes to keep the learning process fun and engaging. Plus, each audio story ends with a catchy musical ditty that will have your child tapping their feet. So, let's dive into the animal kingdom!
This Token Teaches About:
Different Types of Pets 

Farm Animals 

Jungle Wildlife

Flying Creatures

Safari Giants 
Storypod Tokens are tested and appropriate for children 18 months and older. However, adult supervision is advised for all children under 3 years of age as Storypod Tokens contain small parts that may cause choking if handled improperly.
While Storypod Audio Content can be enjoyed by children of all ages, children under 3 years old should only use Storypod under adult supervision.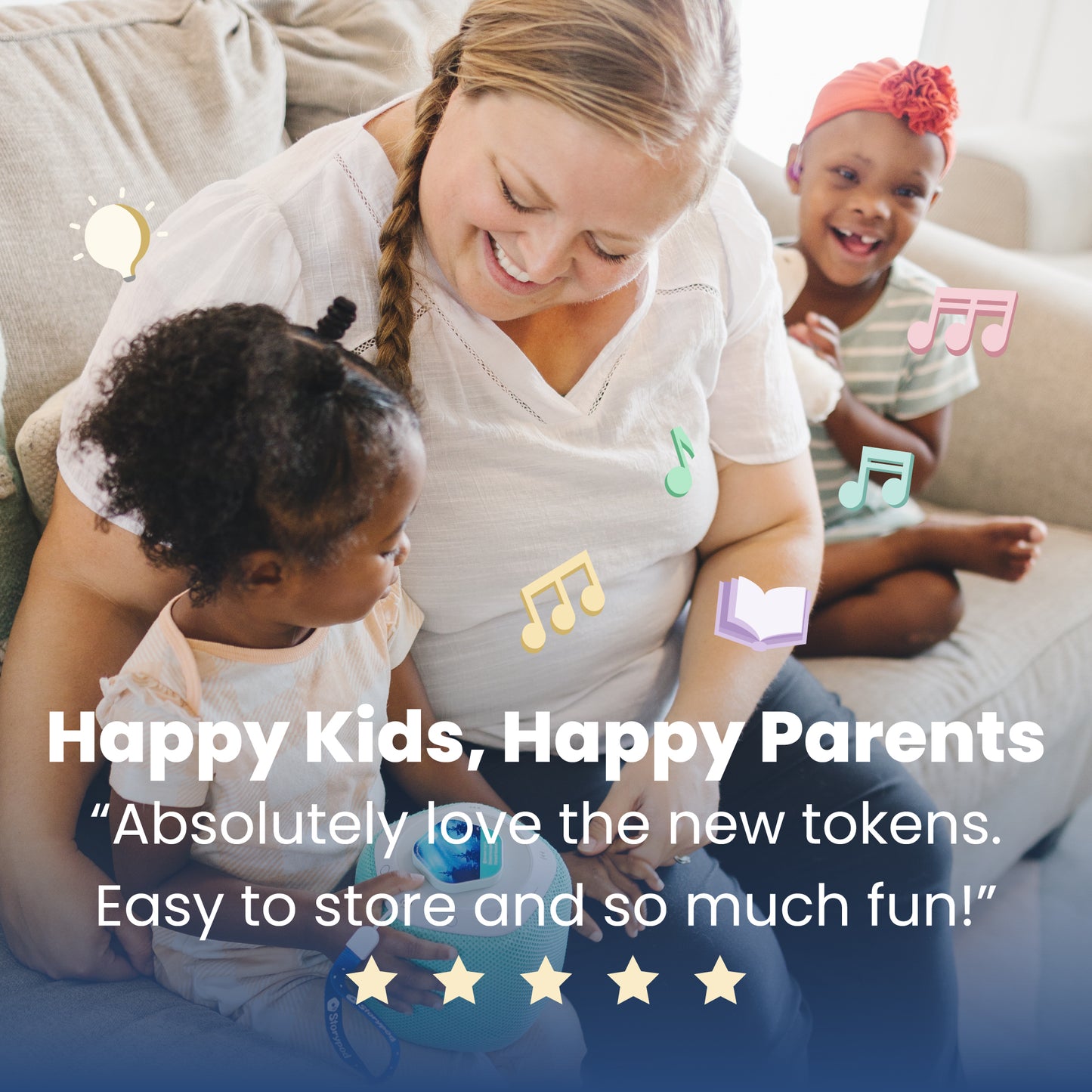 Less Screen Time, More Audio Play

Keep your mind at ease knowing your kiddos will be delightfully entertained for hours without screens.

Endless Fun, Even On the Go

With Storypod's 10 hour battery and offline play, your little ones can keep the fun going anywhere they go.

Interactive Play for Developing Minds

Stimulate your children's minds with interactive, hands-on entertainment that is both fun and educational.