Happy Birthday, Rambee Boo!
Celebrations with Loved Ones
Recommended for ages 3-5
Total Runtime: 5 minutes
Included in Subscription
Free Shipping on all orders $40+

In Stock – Ships next day
Don't have a Storypod?
You'll need a Storypod to listen to the interactive audio on Happy Birthday, Rambee Boo!.
Get the Storypod
Rambee Boo is turning two and there's no one better to celebrate with than his best friends, Rock & Sock!
Discover the satisfaction of making your loved ones feel special as Rock prepares a memorable birthday celebration for his best pal. Kids will relate to the excitement of the big day with activities such as wrapping presents, party planning, bake sales, and other fun activities.
Support their social emotional growth with lessons about love, friendship, bonding, giving, and thinking of others. Promote early language and literacy skills with rhyming and repetition that will develop pattern recognition, prediction, and inferencing.
Total Runtime: 5 minutes
Pages: 24
Size: 8.5" x 8.5"
Writing: Reena Korde Pagnon
i
Illustrations: Frances Rose Español
While Storypod Audio Content can be enjoyed by children of all ages, children under 3 years old should only use Storypod under adult supervision.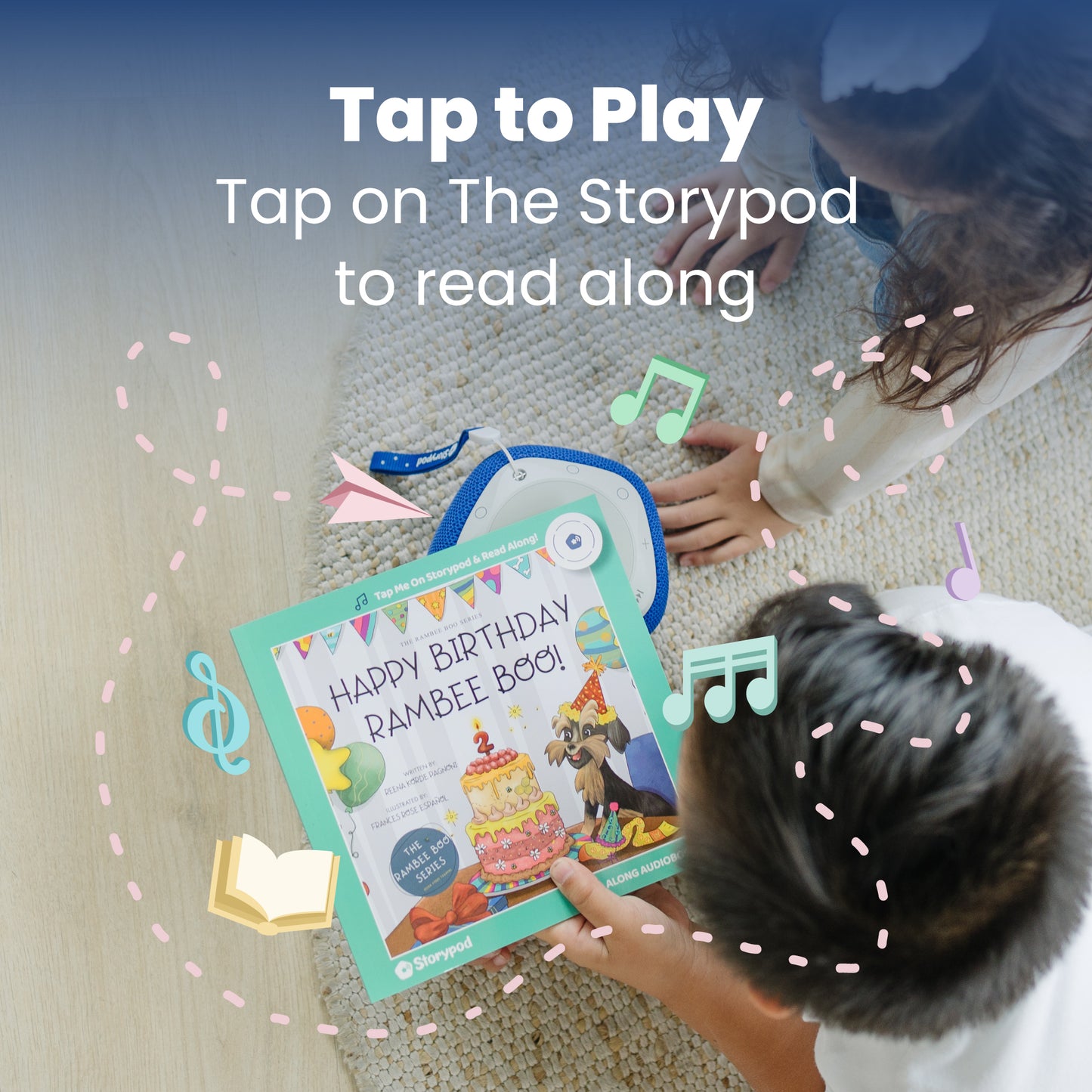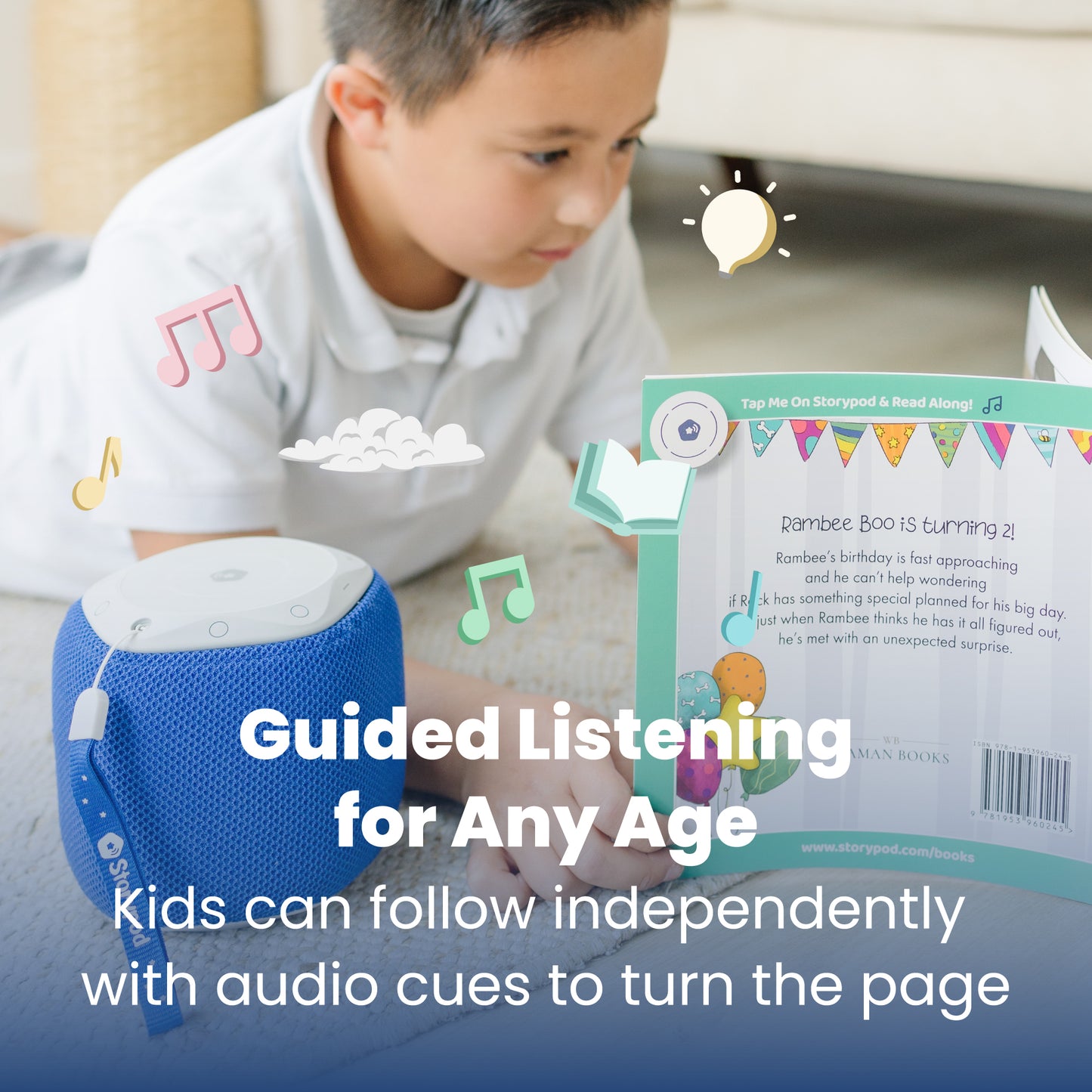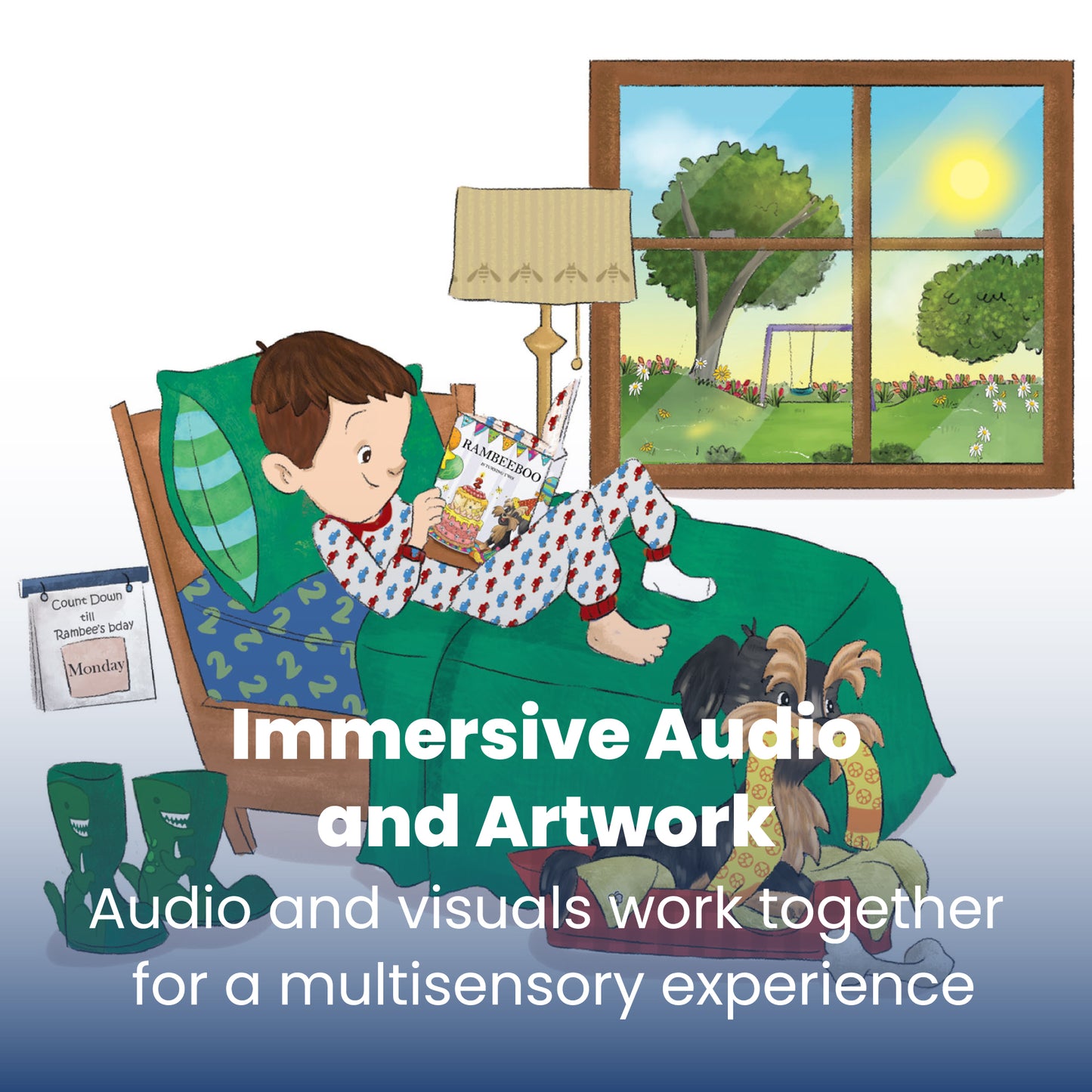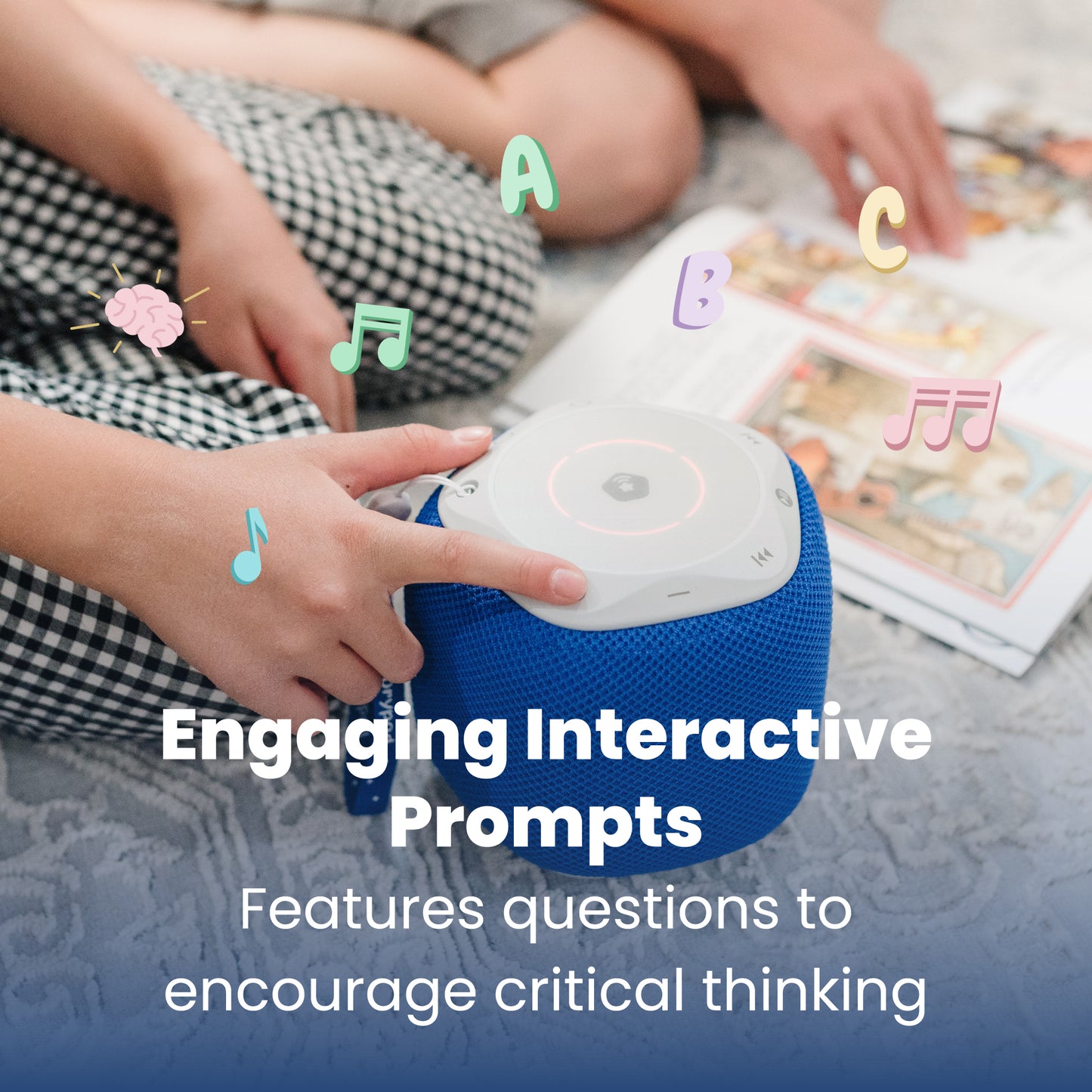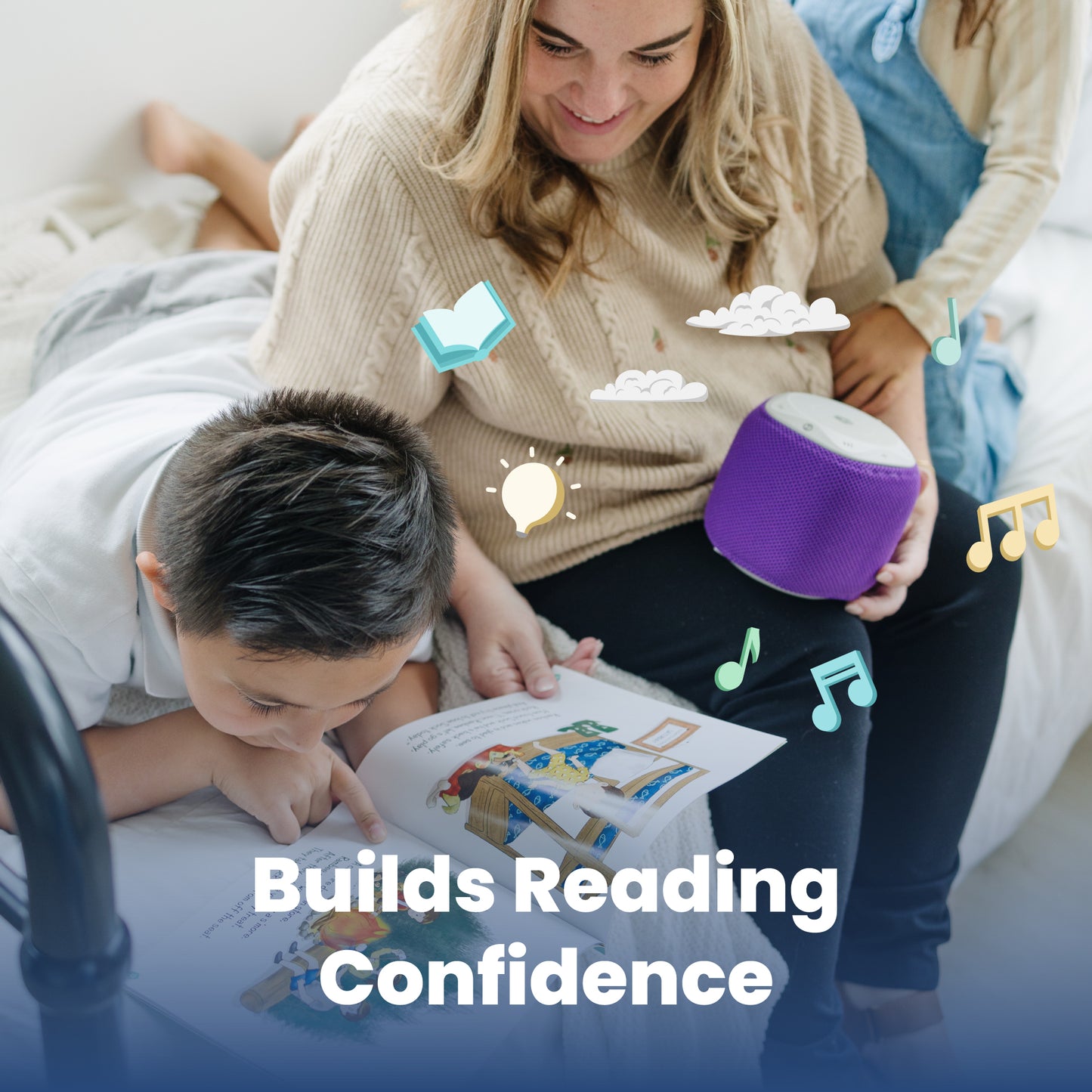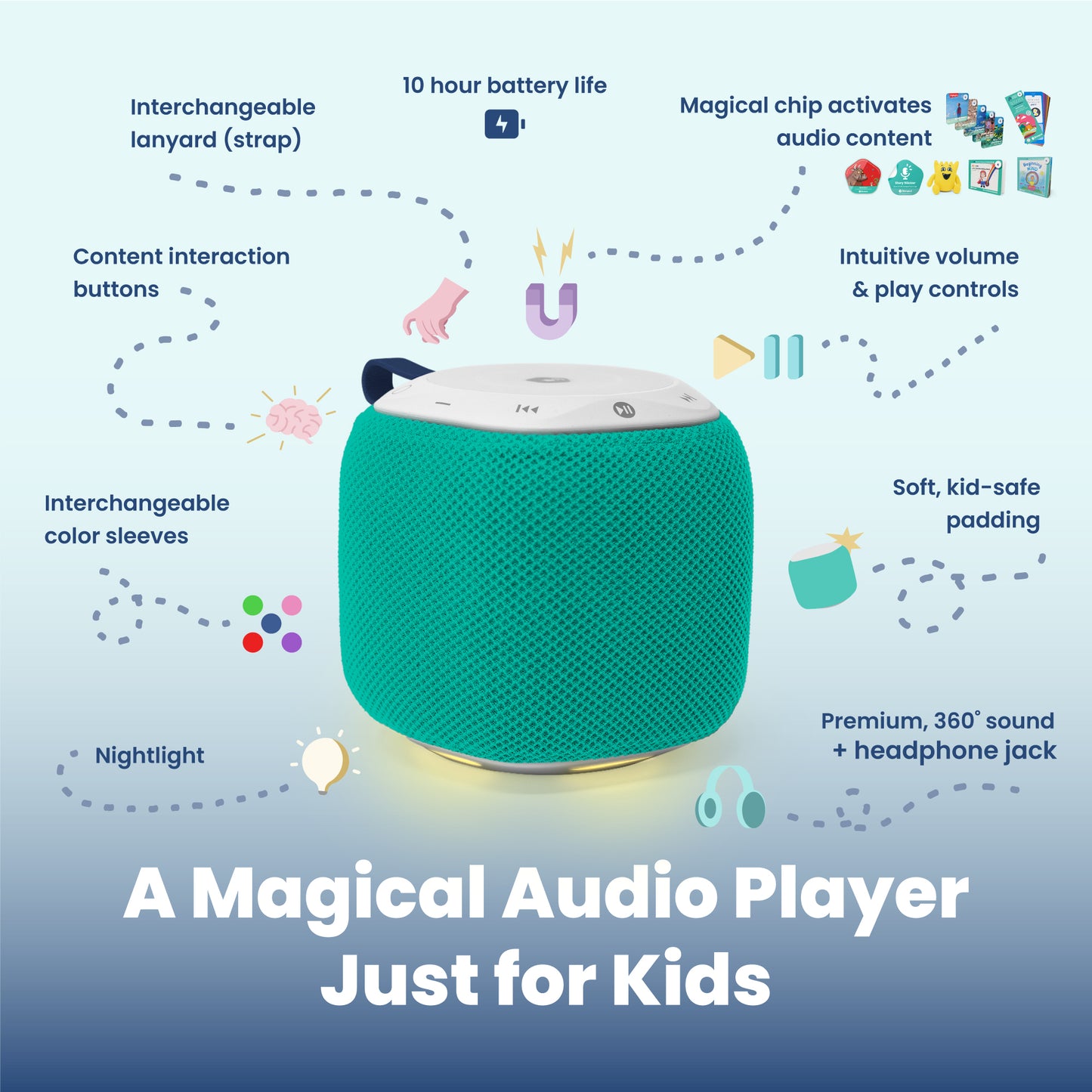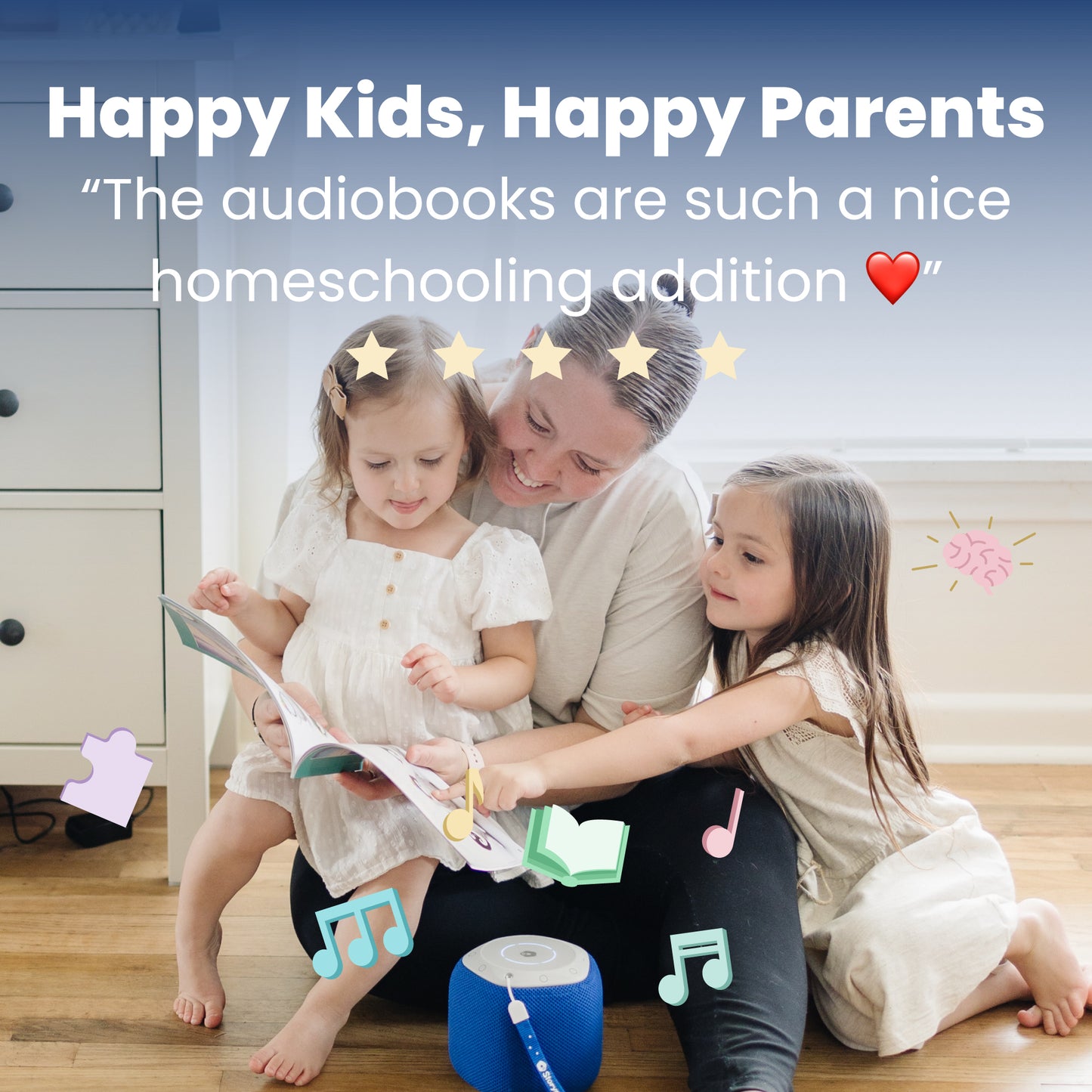 Less Screen Time, More Audio Play

Keep your mind at ease knowing your kiddos will be delightfully entertained for hours without screens.

Endless Fun, Even On the Go

With Storypod's 10 hour battery and offline play, your little ones can keep the fun going anywhere they go.

Interactive Play for Developing Minds

Stimulate your children's minds with interactive, hands-on entertainment that is both fun and educational.