Highlights: Love & Family
Appreciating Family Bonds Interactive Experience
Recommended for ages 3-5
Total Runtime: 74 minutes
Included in Subscription
Free Shipping on all orders $40+

In Stock – Ships next day
Don't have a Storypod?
You'll need a Storypod to listen to the interactive audio on Highlights: Love & Family.
Get the Storypod
Ignite your child's imagination and playfulness with our Love & Family Activity Card Set. Developed for children ages 3-5, this fun-filled audio experience is filled with stories, poems, questions, facts, jokes, movement activities, and imaginative games that inspire play and engagement. Each set includes five unique cards, delivering different educational and entertaining content.

In collaboration with Highlights, renowned for their trusted and timeless content, our Love & Family activity cards explore themes of love, support, kindness, and cooperation, strengthening the understanding of family values. Through carefully crafted narratives and associated interactive activities, children learn how to support one another in positive ways. Examples of acts of kindness reinforce the importance of lending a helping hand. The importance of playing together and teamwork is taught through stories highlighting cooperative play, paired with movement and music activities, instilling in children the essence of teamwork and collaboration. From kindness & caring to lending a helping hand, no one has your back like family! 
This Activity Card Set Teaches About:
Loving and supporting one another

Kindness and care

Helping one another

Positive ways of interacting within a family

Being role models for others

Acts of kindness and their impact

Collaboration and playing together as a family
This Card Set Includes:
Supporting Each Other
Roles Models
Acts of Kindness
Helping Hands
Playing Together
Highlights is a global media brand dedicated to helping children become curious, creative, caring, and confident through engaging content and experiences that are focused on nurturing and developing the whole child. Highlights reaches children 0-12 with its most popular magazines and books, and on multi-media digital experiences, toys/games, podcast, parenting site, apparel, gear, and activity-based products, and more. Connect with Highlights at: Highlights.com, Instagram, Facebook, Parents.Highlights.com, HighlightsKids.com, Twitter, Pinterest, Linkedin, and YouTube.
While Storypod Audio Content can be enjoyed by children of all ages, children under 3 years old should only use Storypod under adult supervision.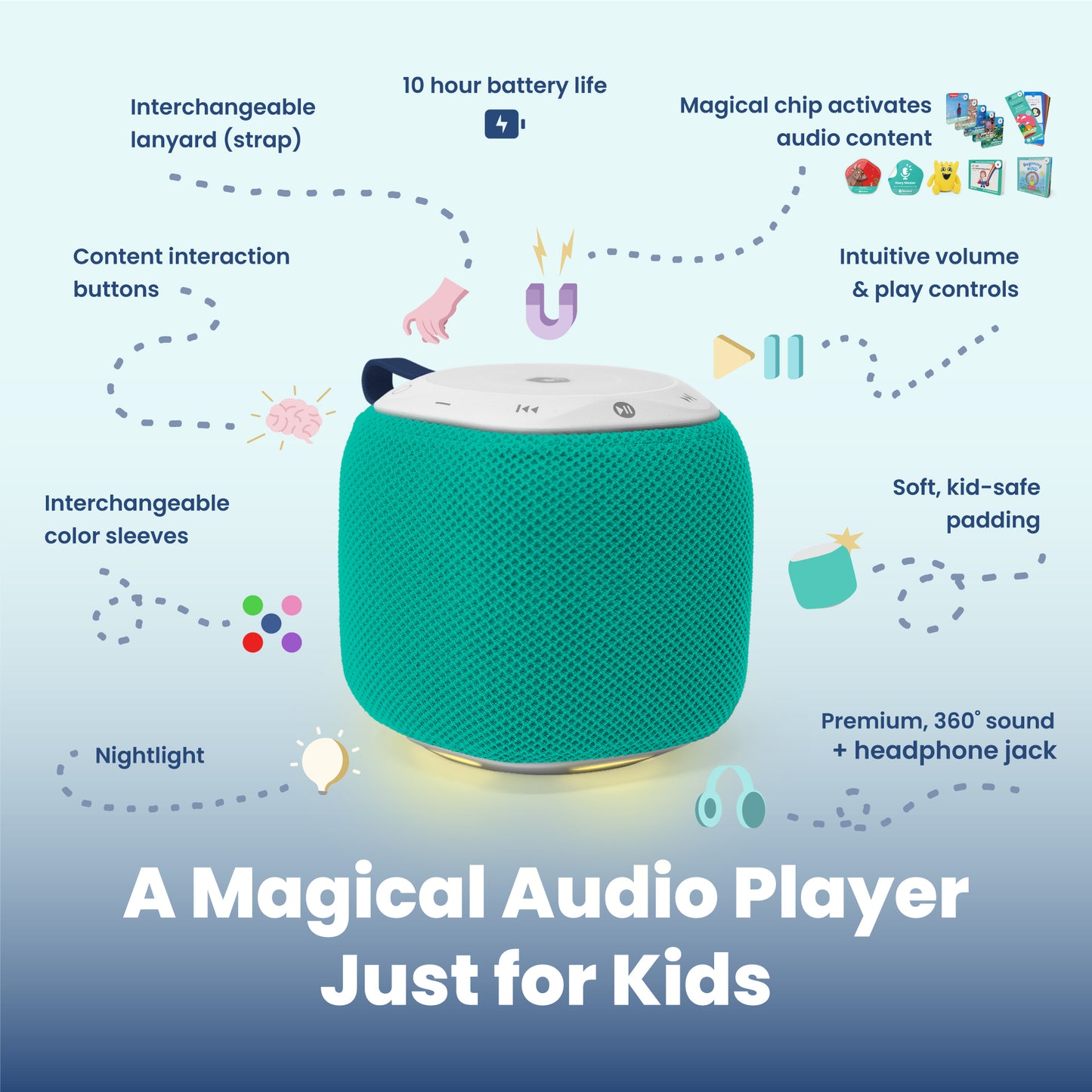 Less Screen Time, More Audio Play

Keep your mind at ease knowing your kiddos will be delightfully entertained for hours without screens.

Endless Fun, Even On the Go

With Storypod's 10 hour battery and offline play, your little ones can keep the fun going anywhere they go.

Interactive Play for Developing Minds

Stimulate your children's minds with interactive, hands-on entertainment that is both fun and educational.