Ready Readers Deck for 2nd Graders
Interactive Audio Flashcards
Recommended for ages 6+
Included in Subscription
Free Shipping on all orders $40+

In Stock – Ships next day
Don't have a Storypod?
You'll need a Storypod to listen to the interactive audio on Ready Readers Deck for 2nd Graders.
Get the Storypod
Power up your kiddo's brain with our interactive trivia cards that make learning irresistibly fun! 🧠 Challenging yet entertaining, Storypod trivia decks are packed with knowledge your little one needs to excel in the classroom.
This Ready Readers Deck is designed with curriculum standards found in 2nd grade classrooms and will help your little brainiac master necessary skills in record time!
Categories:

Syllables
Compound Words
Prefixes and Suffixes
Long and Short Vowels
Silent Letters
Consonant Sounds
Vowel Sounds
Fill In The Action
Fill In The Adjective
Question Words
While Storypod Audio Content can be enjoyed by children of all ages, children under 3 years old should only use Storypod under adult supervision.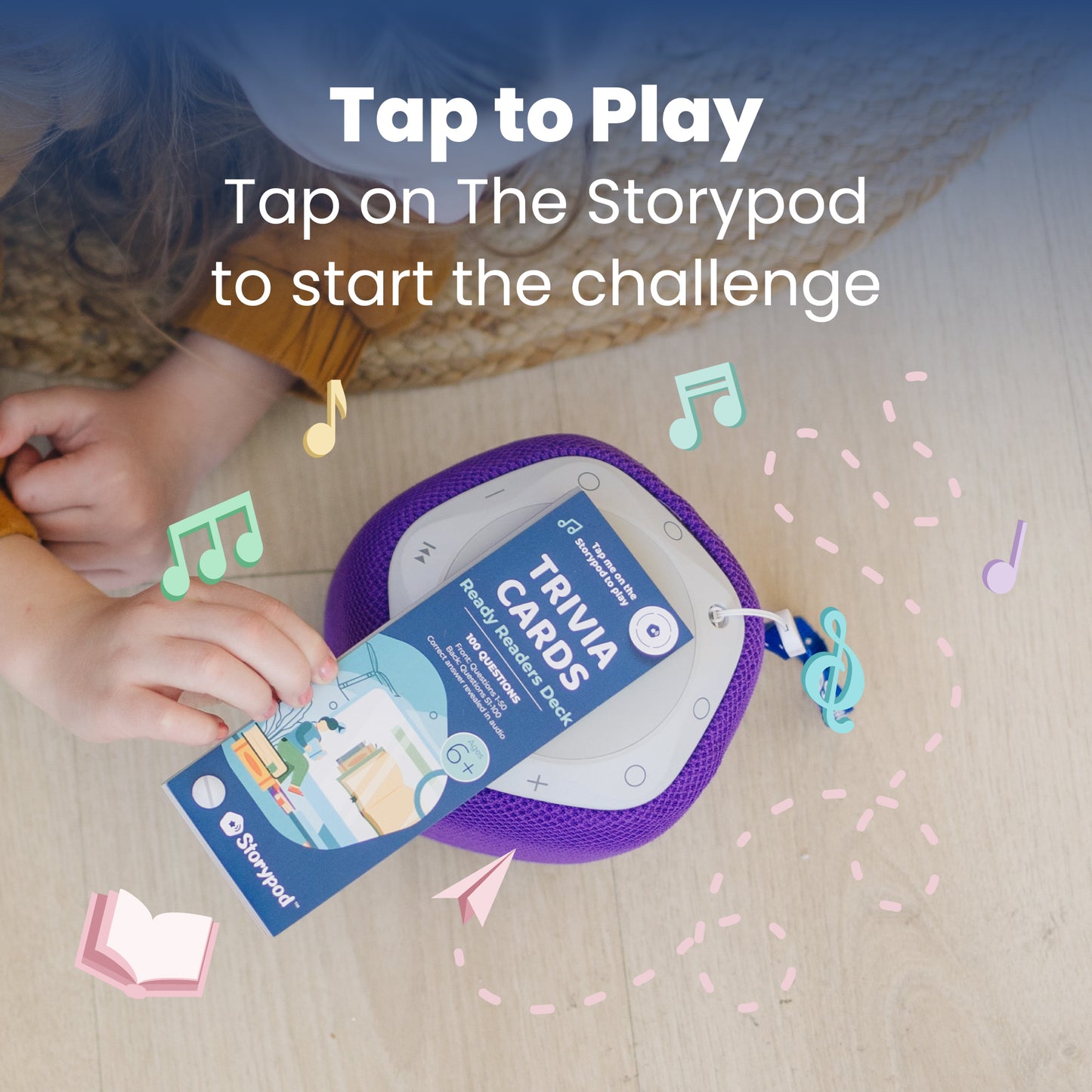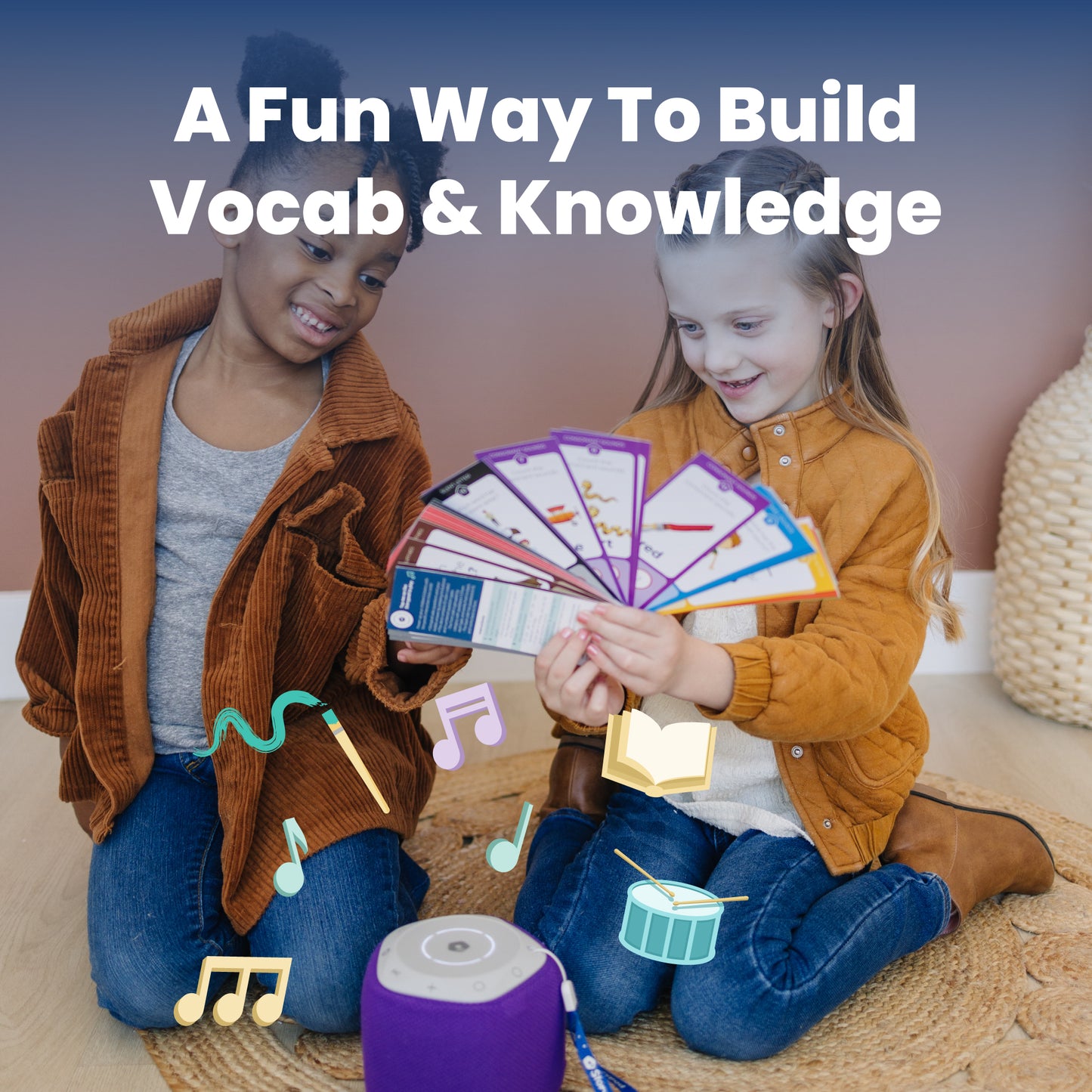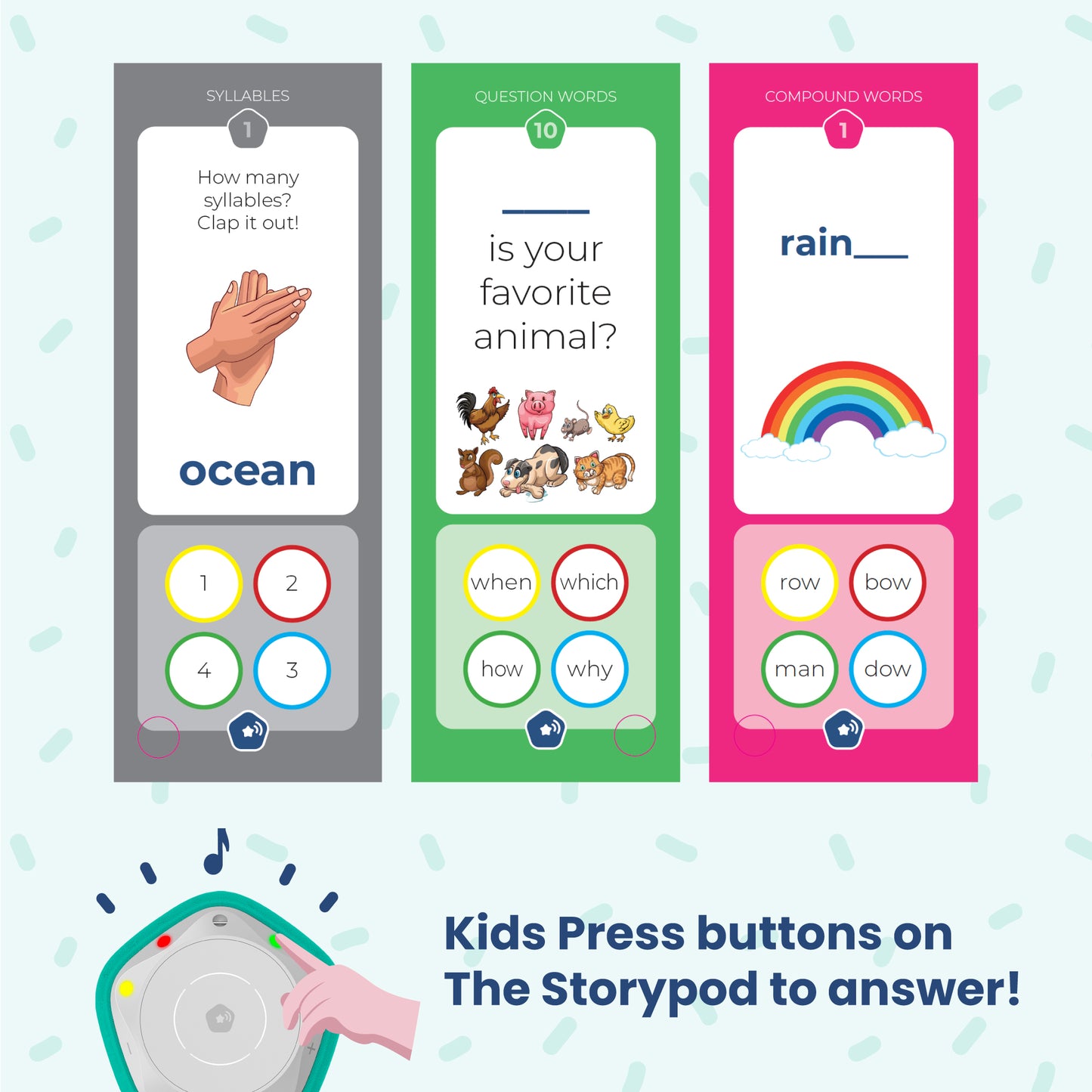 Less Screen Time, More Audio Play

Keep your mind at ease knowing your kiddos will be delightfully entertained for hours without screens.

Endless Fun, Even On the Go

With Storypod's 10 hour battery and offline play, your little ones can keep the fun going anywhere they go.

Interactive Play for Developing Minds

Stimulate your children's minds with interactive, hands-on entertainment that is both fun and educational.