Promi The Zoonicorn
Sing, Share, & Shine
Recommended for Ages 3-6
Free Shipping on all orders $40+
Orders with this item will be delayed until this item is ready to ship. Delivers before Christmas.
Don't have a Storypod?
You'll need a Storypod to listen to the interactive audio on Promi The Zoonicorn.
Get the Storypod
We're thrilled to announce that Promi from Zoonicorn is coming to Storypod! Please note we anticipate high demand so preorder now to ensure you take home Promi to your kiddos this holiday season 🦄
Join Promi, the insightful Zoonicorn as seen on PeacockTV, in the whimsical Zooniverse with tales and songs of friendship, collaboration, and emotional learning. Promi stands out for her wisdom, kindness, and creativity. She is patient, giving friendly advice and encouraging her friends and young listeners to embrace the beauty around them and approach life with independence and a creative spark. Together with the other Zoonicorns, Promi tackles everyday challenges that your little ones can relate to through songs and stories!
This Craftie Teaches About:
Leadership
Teamwork

Optimism & Resilience 

Managing Emotions

Being Yourself
Valuing Differences
Tracklist:
1. Theme Song
2. King Pancake Episode
3. Banding Together Episode
3. Paint It Back Episode
4. Aliel's Song
5. Ene's Song
6. Promi's Song
7. Valeo's Song
8. "Be a Friend, Make a Friend" Song
9. "Let Go" Song
10. "Never Give Up"  Song
11.  "A New Point of View"  Song
12. "Promi Odessa"  Song
13. "Yes You Can"  Song
14. "Zooniverse" Song 

© 2023 Zoonicorn, LLC. All Rights Reserved.

While Storypod Audio Content can be enjoyed by children of all ages, children under 3 years old should only use Storypod under adult supervision.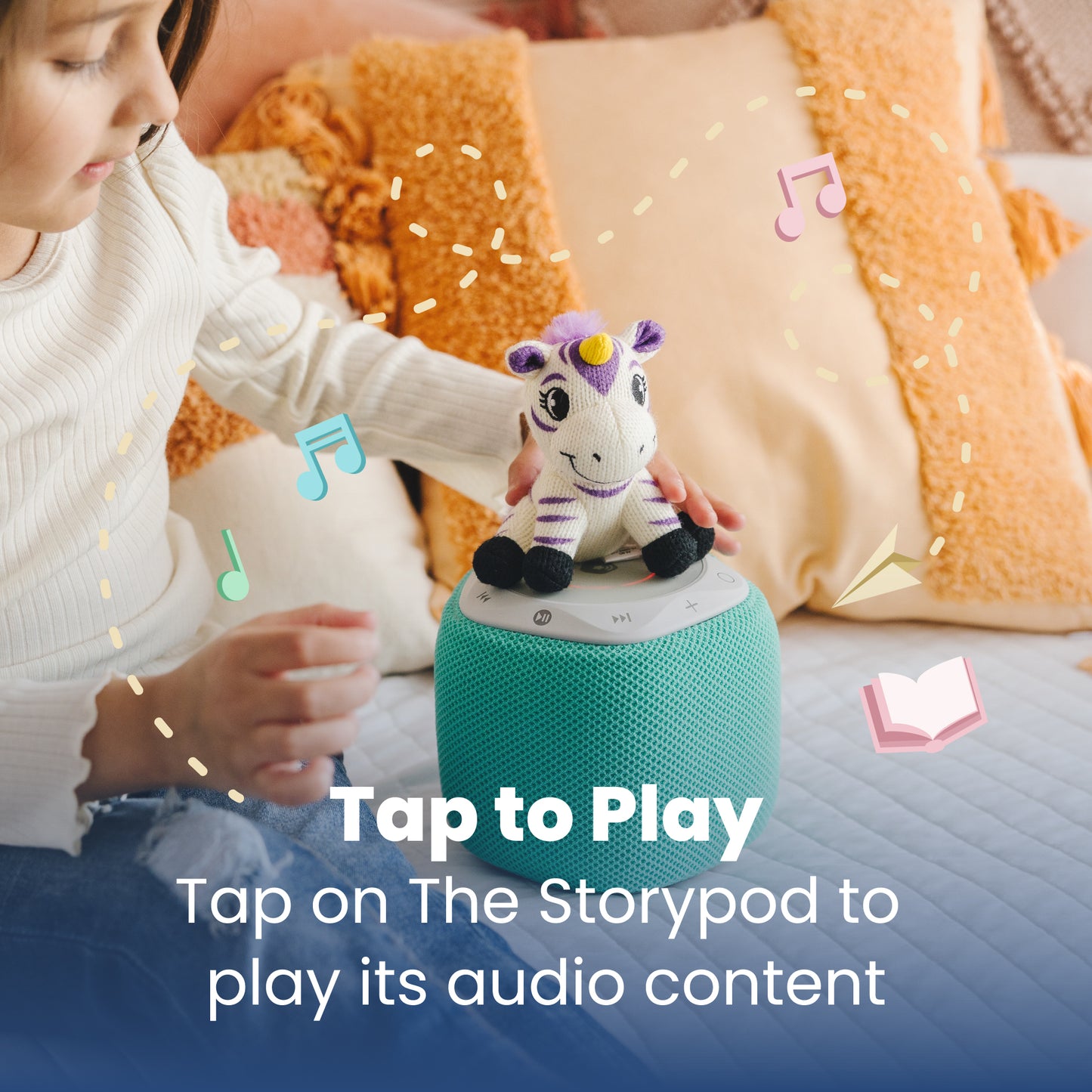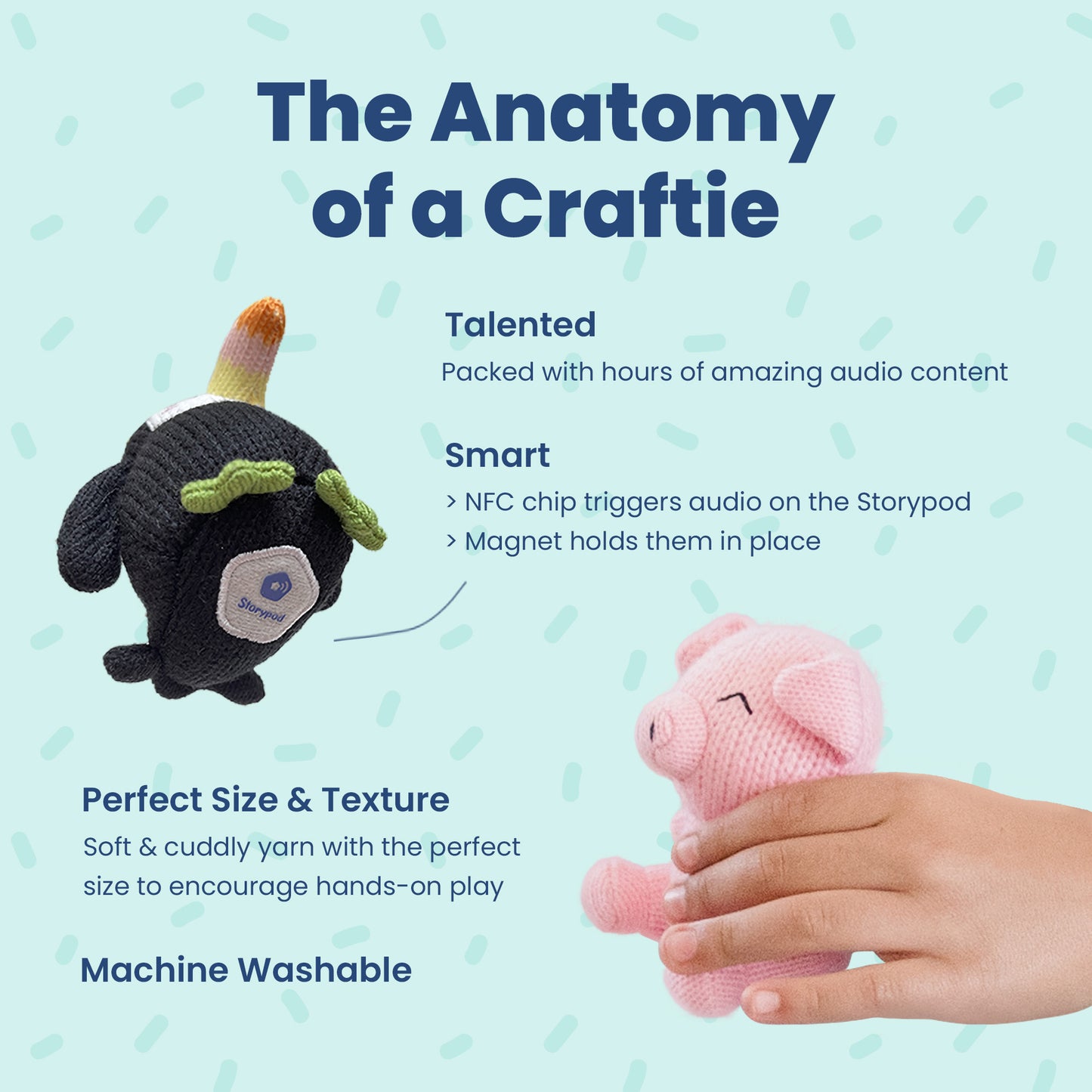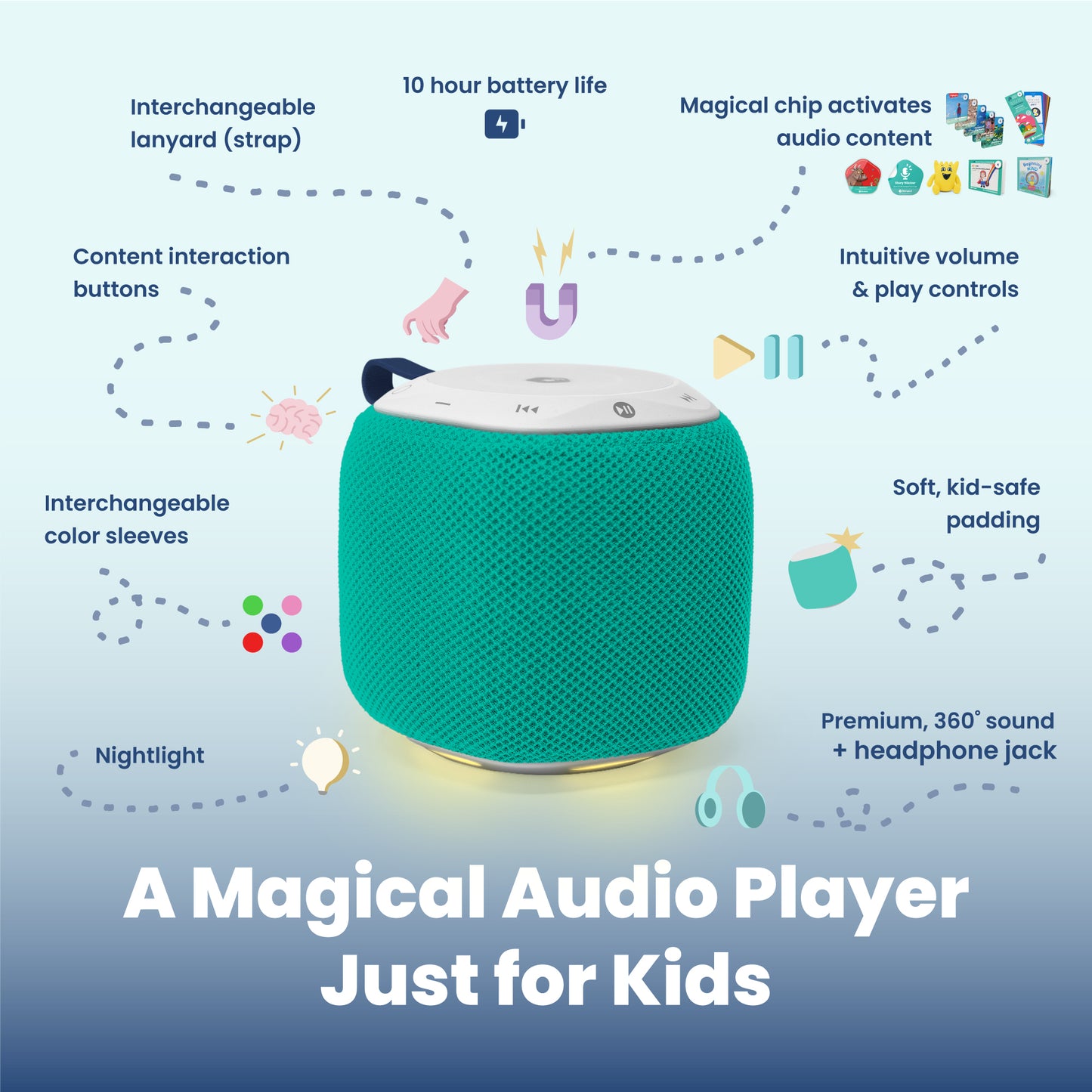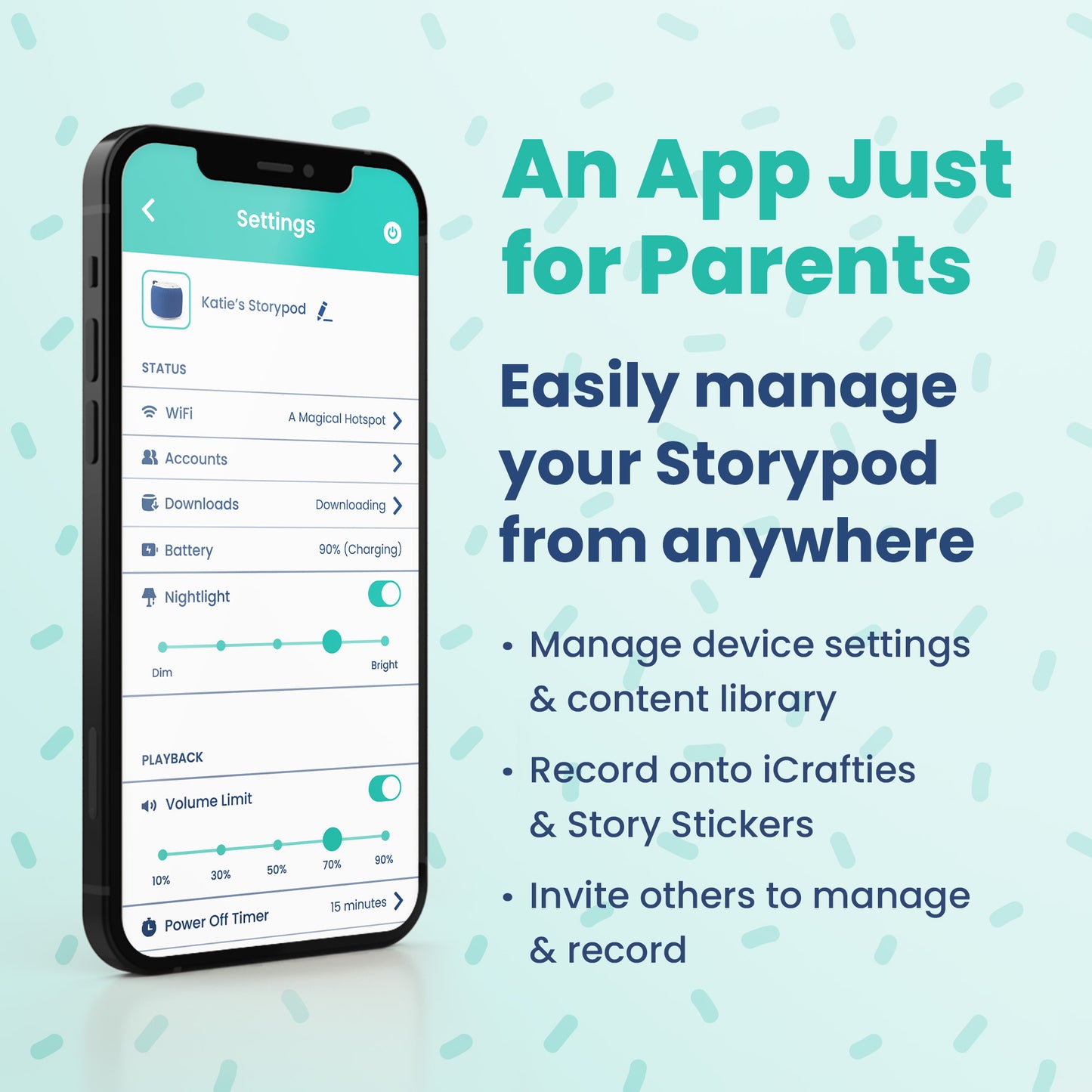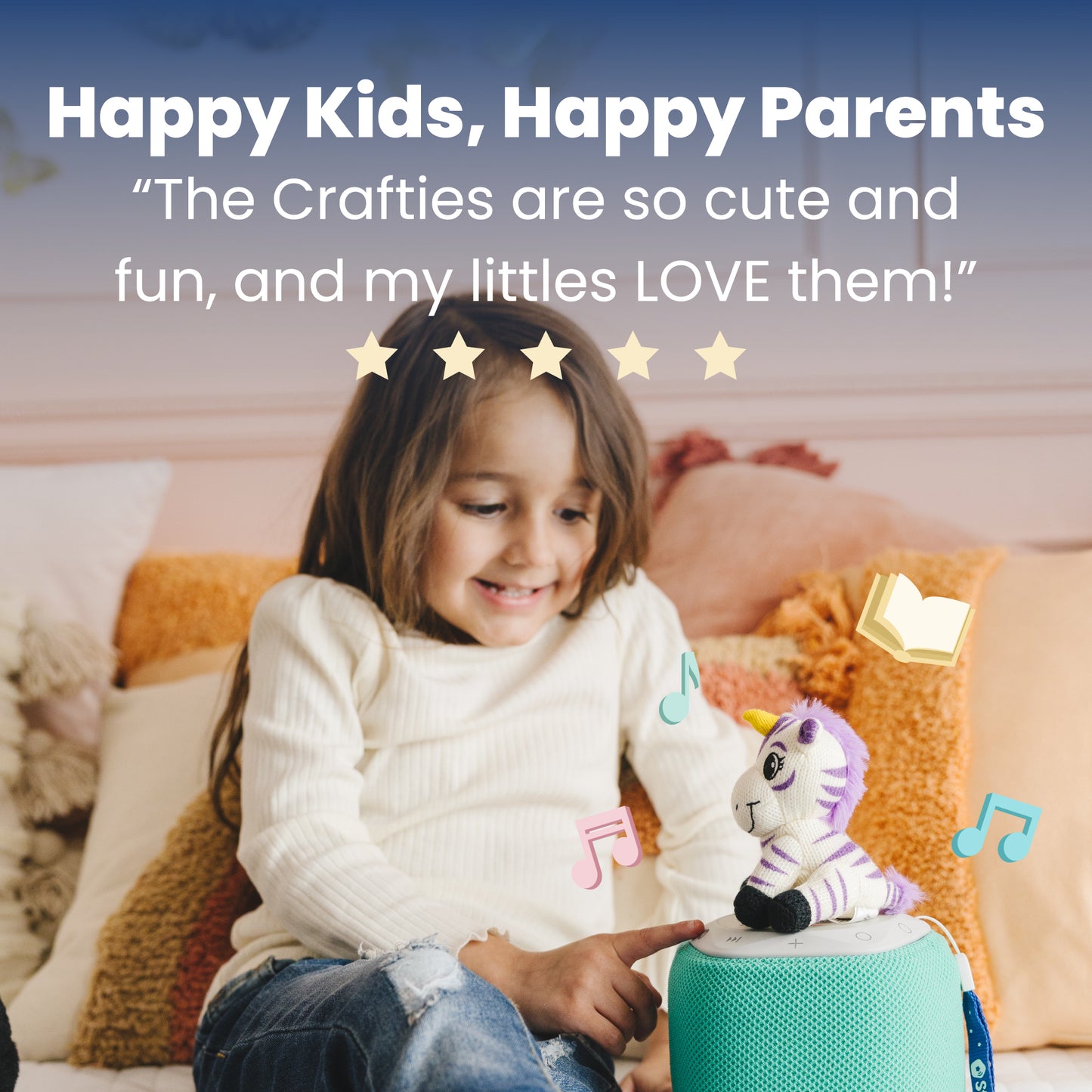 Less Screen Time, More Audio Play

Keep your mind at ease knowing your kiddos will be delightfully entertained for hours without screens.

Endless Fun, Even On the Go

With Storypod's 10 hour battery and offline play, your little ones can keep the fun going anywhere they go.

Interactive Play for Developing Minds

Stimulate your children's minds with interactive, hands-on entertainment that is both fun and educational.