Abigail Adams, Pirate of the Caribbean
Hilarious Reimagined History
Recommended for ages 6+
Total Runtime: 105 minutes
Included in Subscription
Free Shipping on all orders $40+

In Stock – Ships next day
Don't have a Storypod?
You'll need a Storypod to listen to the interactive audio on Abigail Adams, Pirate of the Caribbean.
Get the Storypod
The perfect way to collect captivating stories, Storypod's Tokens bring your child just a tap away from unlocking audio experiences that will bring them joy while developing foundational listening comprehension and language development skills.
Ever wonder what would happen if you combined the stateliness of the White House with the adventure of the high seas? Come along with the curious brother and sister duo, Doc and Abby, as they go back in time and accompany First Lady, Abigail Adams, on her quest to uncover some excitement as a 17th Century pirate. Will Doc & Abby be able to persuade Abigail Adams to return to her presidential duties? Or will this historical mix-up be forever etched into antiquity? An excellent way to introduce young scholars to familiar names, this fun twist on history is an imaginative avenue to learning about the past!
Text © 2018 by Steve Sheinkin.
℗ 2018, Penguin Random House, LLC.

Storypod Tokens are tested and appropriate for children 18 months and older. However, adult supervision is advised for all children under 3 years of age as Storypod Tokens contain small parts that may cause choking if handled improperly.
While Storypod Audio Content can be enjoyed by children of all ages, children under 3 years old should only use Storypod under adult supervision.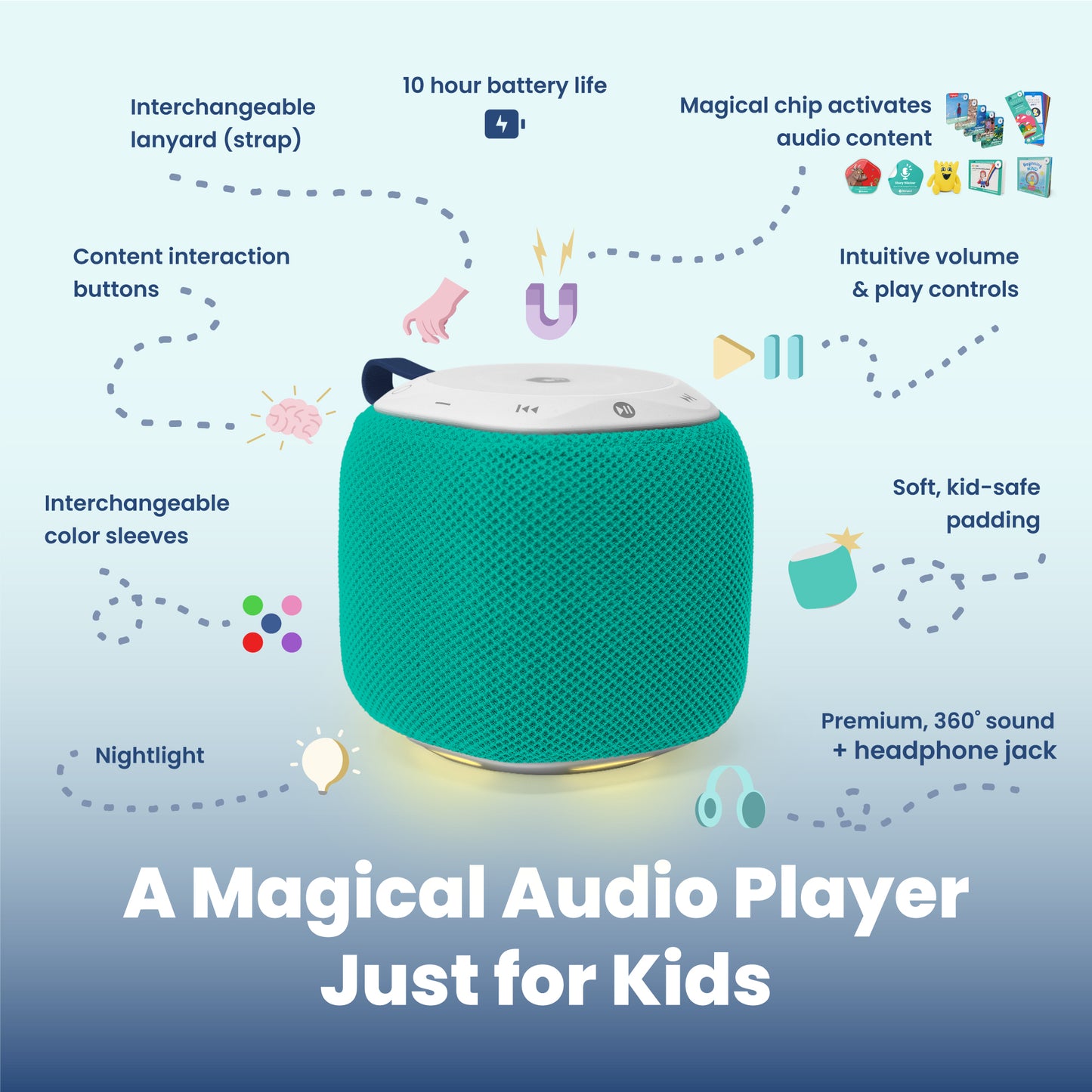 Less Screen Time, More Audio Play

Keep your mind at ease knowing your kiddos will be delightfully entertained for hours without screens.

Endless Fun, Even On the Go

With Storypod's 10 hour battery and offline play, your little ones can keep the fun going anywhere they go.

Interactive Play for Developing Minds

Stimulate your children's minds with interactive, hands-on entertainment that is both fun and educational.