Emmi Elephant
A Musical Adventure
Recommended for Ages 3-5
Total Runtime: 41 minutes
Included in Learning Sets
Free Shipping on all orders $40+

In Stock –

Limited Holiday Inventory
Don't have a Storypod?
You'll need a Storypod to listen to the interactive audio on Emmi Elephant.
Get the Storypod
Dive into the rhythmic world with Emmi Elephant as she embarks on a musical journey, encountering a medley of animal maestros along the way. Her passion for jazz drives her to connect with fellow musicians, like the guitar-strumming Manu Monkey, forging delightful harmonies that resonate deep within the soul.

Together, they create a band that introduces children to the vibrant sounds of different instruments, with a special spotlight on jazz. Your child will be tapping their feet, exploring various timbres, and perhaps finding their own favorite instrument!
This Craftie Teaches About:
Introduction to Various Instruments

The Vibrant World of Jazz

The Joy of Musical Collaboration

Meeting and Connecting through Music
Tracklist:
Introduction

Song - "Follow Emmi Elephant"

Making Music

Listener Activity

Skyler Sloth Swinging Tempo

Song - "Where Will The Tempo Go?"

Manu Monkey's Melody

Song - "Playing Guitar"

Sunny Seagull Sea Serenade

Song - "Your Voice is All That You Need"

Riley Racoon's Rhythm

Song - "Feel The Rhythm"

Joyful Jam Concert

Song - "What Does a Band Need to Make Music?"

Closing
While Storypod Audio Content can be enjoyed by children of all ages, children under 3 years old should only use Storypod under adult supervision.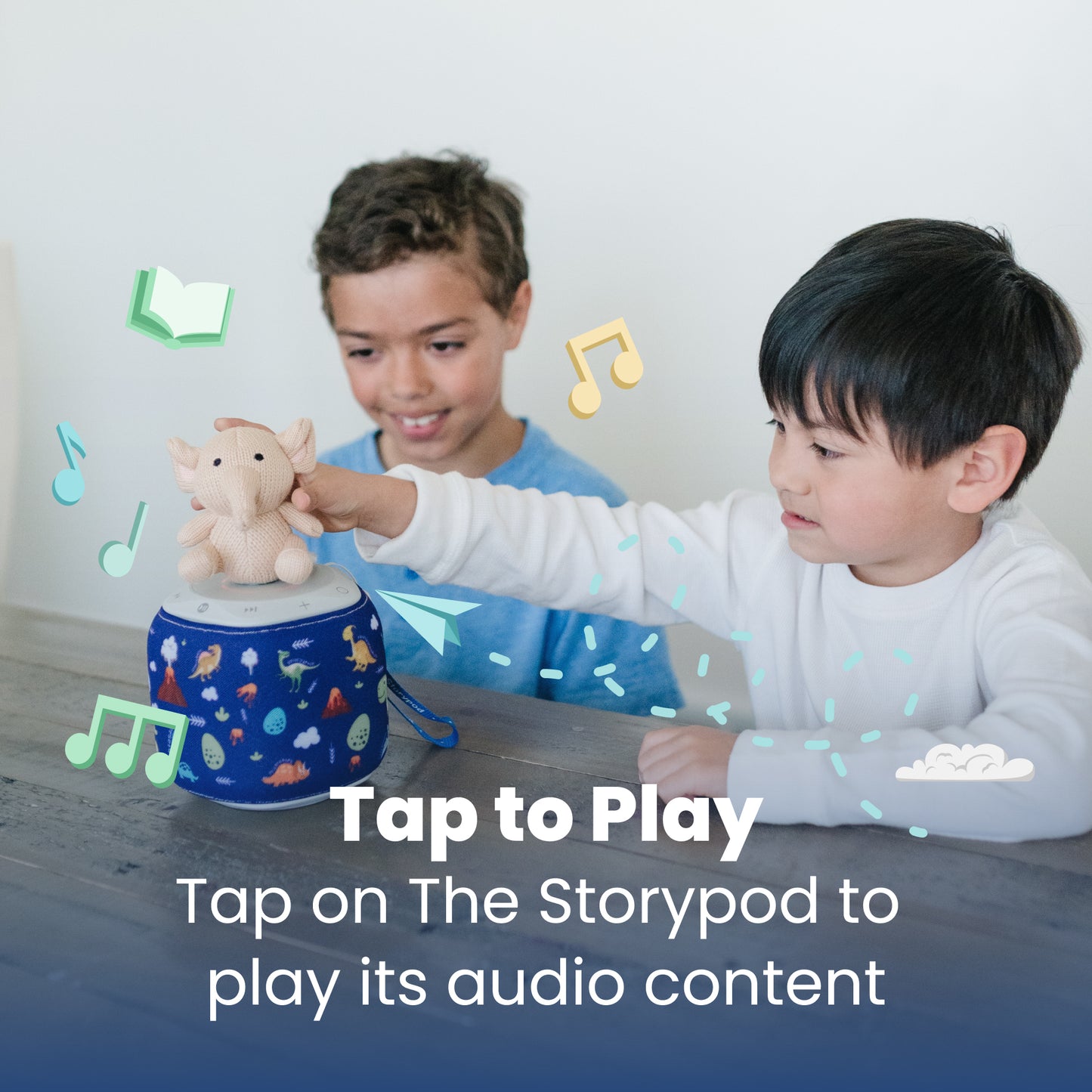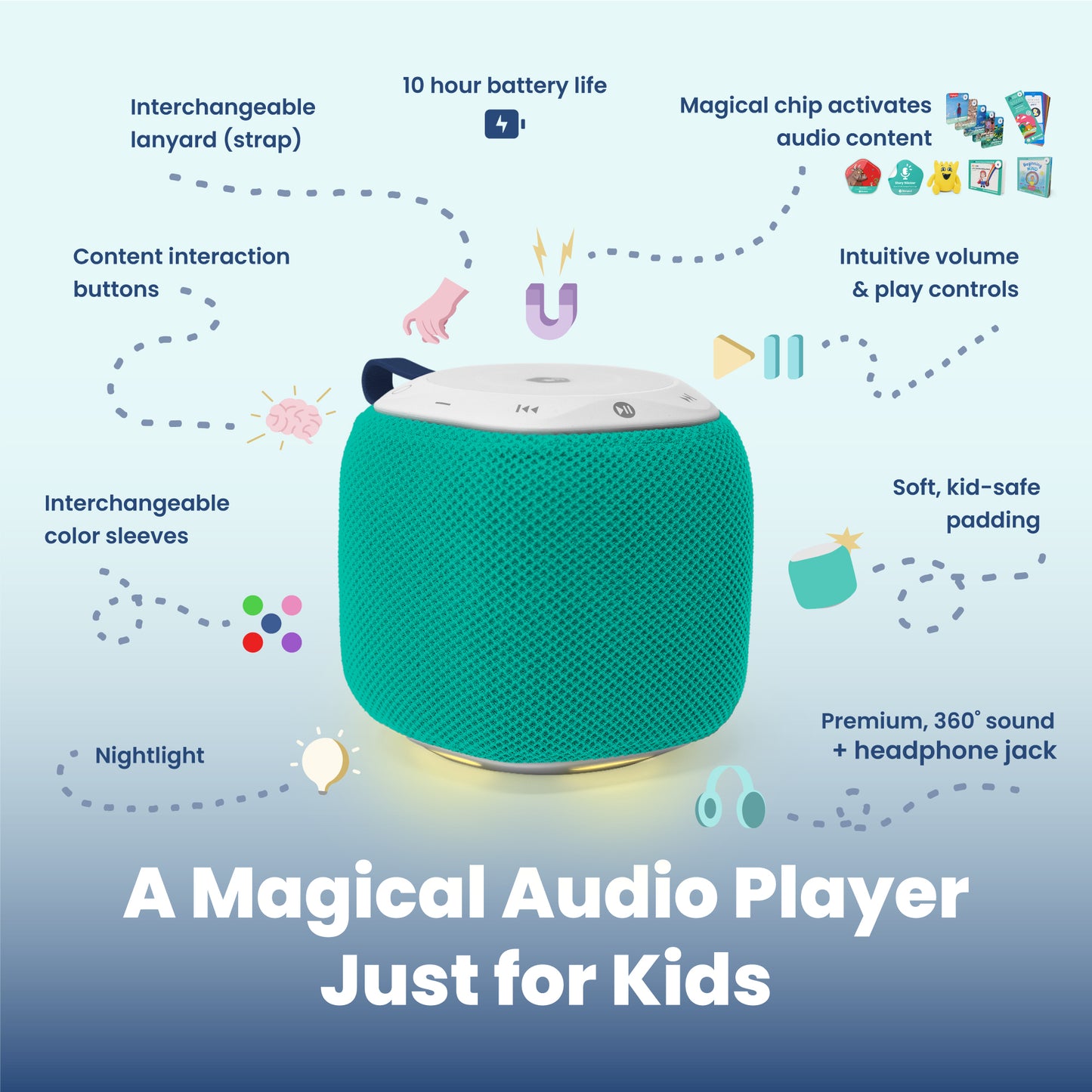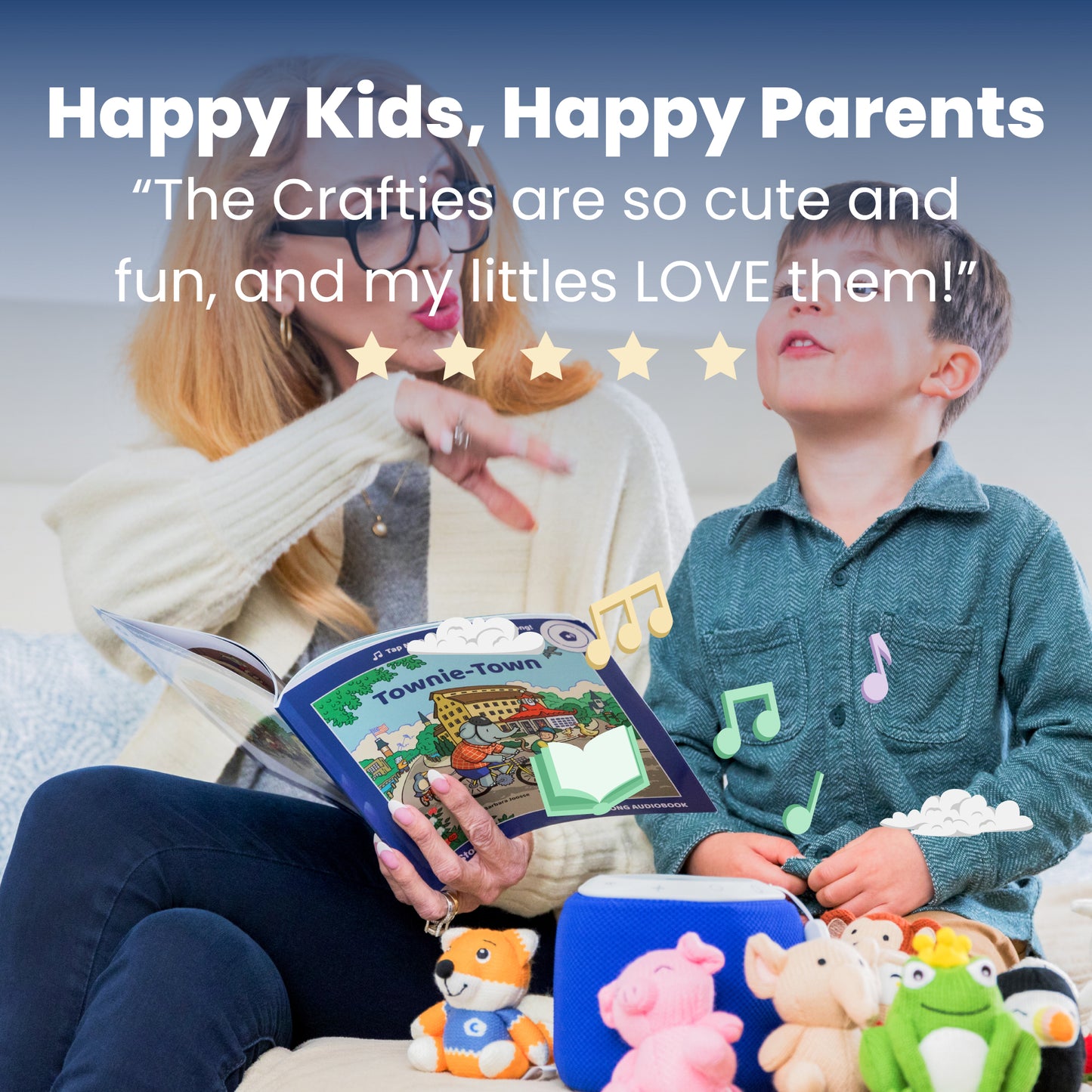 Less Screen Time, More Audio Play

Keep your mind at ease knowing your kiddos will be delightfully entertained for hours without screens.

Endless Fun, Even On the Go

With Storypod's 10 hour battery and offline play, your little ones can keep the fun going anywhere they go.

Interactive Play for Developing Minds

Stimulate your children's minds with interactive, hands-on entertainment that is both fun and educational.