Manu Monkey
Sing-Along Songs
Recommended for Ages 0-3
Total Runtime: 39 minutes
Included in Learning Sets
Free Shipping on all orders $40+

In Stock –

Limited Holiday Inventory
Don't have a Storypod?
You'll need a Storypod to listen to the interactive audio on Manu Monkey.
Get the Storypod
Monkey around with Manu Monkey! 🐵 Your active kiddos will love this fun-loving set of crowd favorites that are perfect for singing and dancing along — in English & Español! 🇺🇸🇪🇸
Tracklist:

The Green Grass Grows (2:17)
A Ram Sam Sam (2:00)
Skidamarink (2:10)
Michael Finnegan (1:52)
Down By The Bay (2:18)
Boom Boom Ain't It Great To Be Crazy (1:42)
Fiddle I Dee (2:54)
There Is A Hole In My Bucket (3:06)
Alice The Camel (1:28)
Flee Fly Flo (1:38)
Hole In The Bottom Of The Sea (2:17)
It Ain't Gonna Rain No More (1:54)
Do Your Ears Hang Low? (2:08)
Jack and Jill (1:32)
John Jacob Jingleheimer Shmidt (1:13)
Someone (2:52)
The Bear Went Over The Mountain (2:00)
The Other Day I Met A Bear (3:12)
Storypod Goodbye Song (1:05)
Created by Grammy Winning Artists 🏆
Writing: Anita Katz
Music: Arturo Cabrera Brambilla
While Storypod Audio Content can be enjoyed by children of all ages, children under 3 years old should only use Storypod under adult supervision.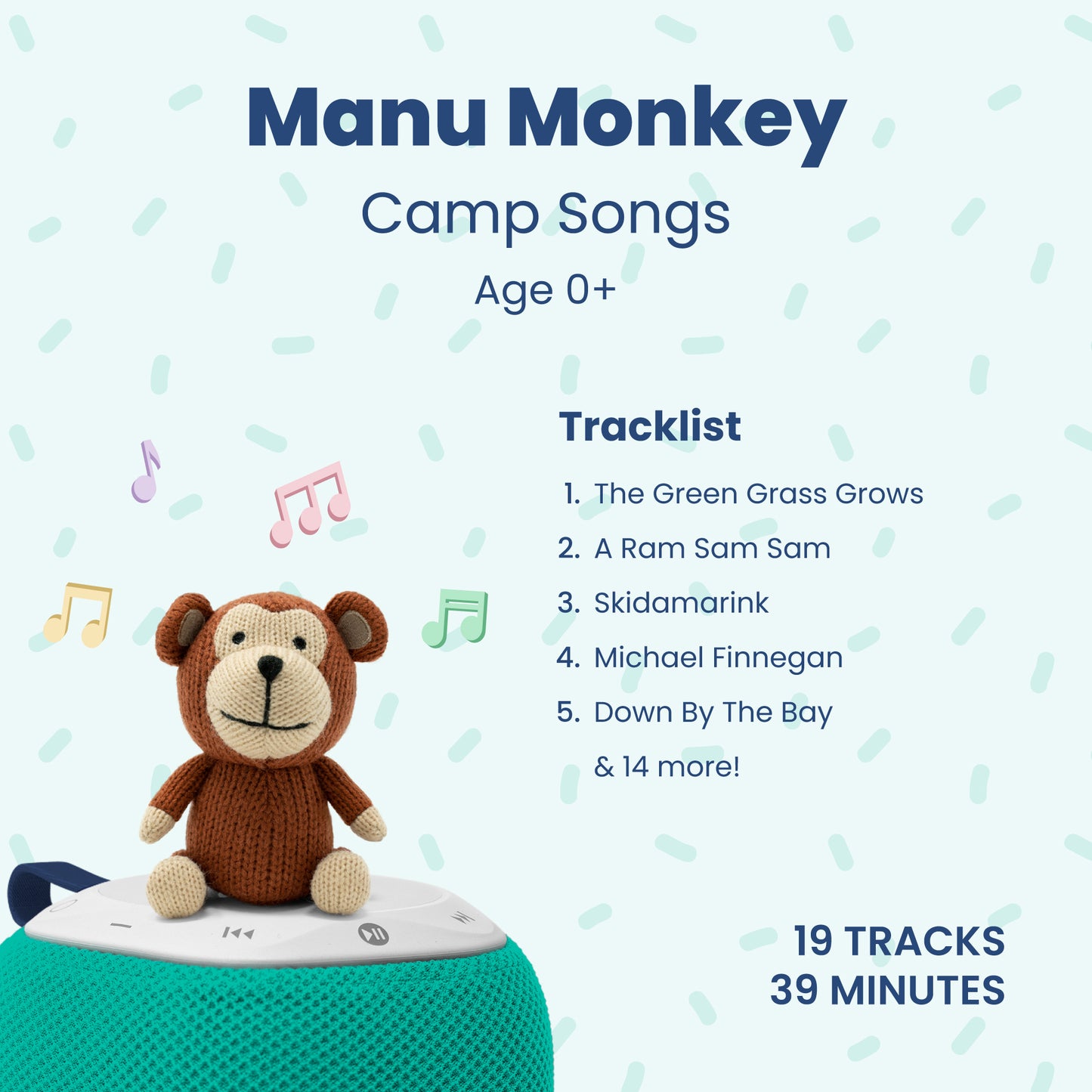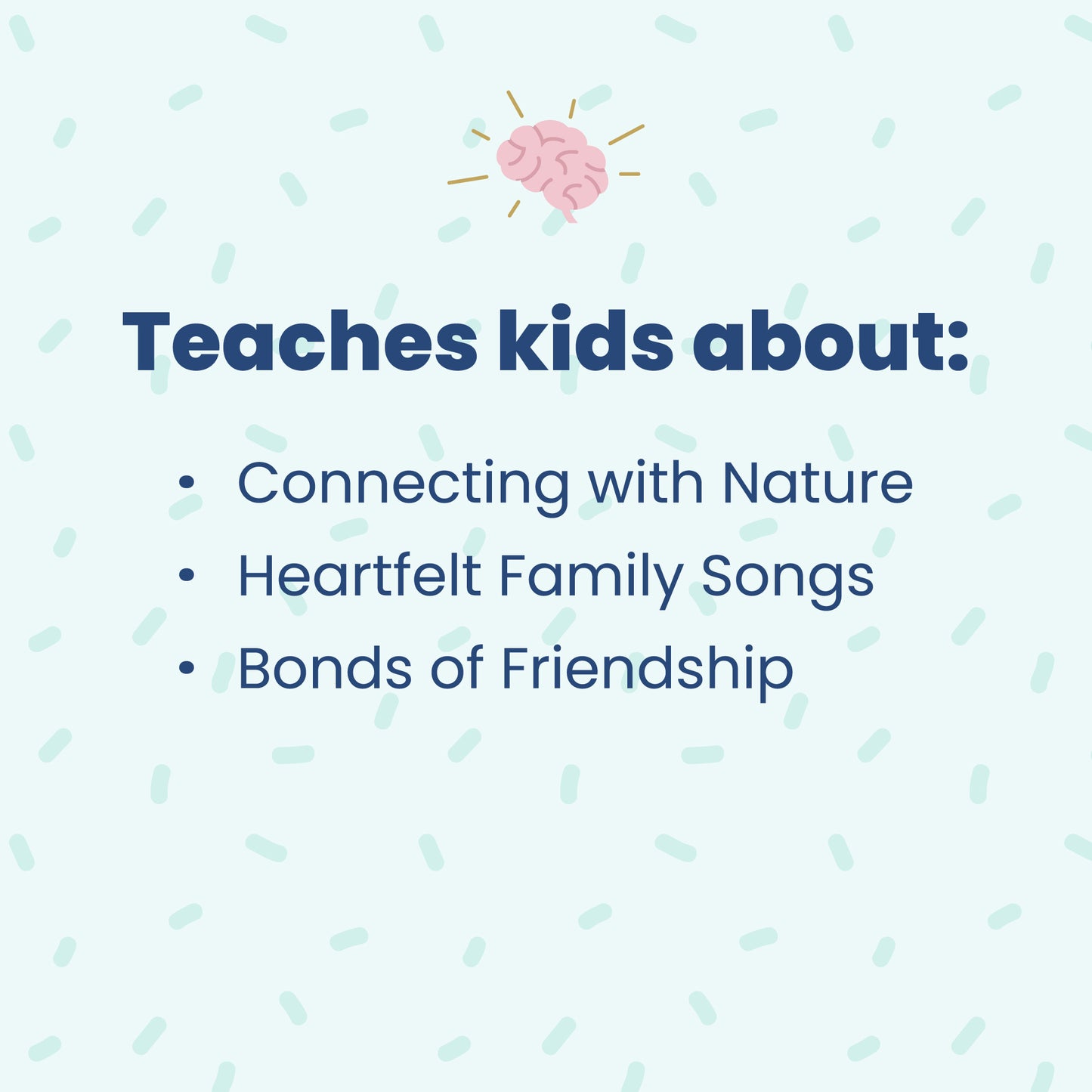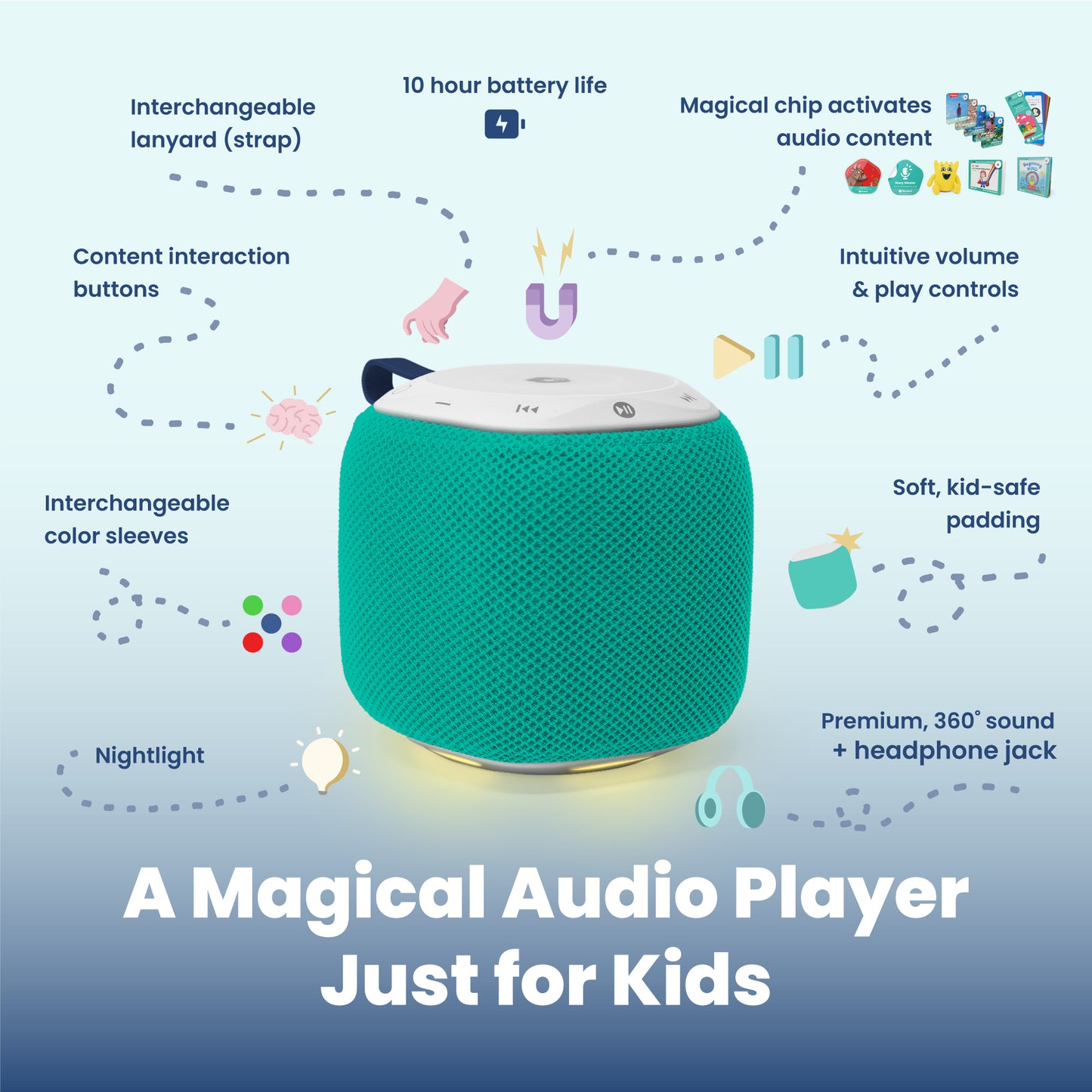 Less Screen Time, More Audio Play

Keep your mind at ease knowing your kiddos will be delightfully entertained for hours without screens.

Endless Fun, Even On the Go

With Storypod's 10 hour battery and offline play, your little ones can keep the fun going anywhere they go.

Interactive Play for Developing Minds

Stimulate your children's minds with interactive, hands-on entertainment that is both fun and educational.