Pudgy Pig
Fun Farm Songs
Recommended for Ages 0-3
Total Runtime: 34 minutes
Included in Learning Sets
Free Shipping on all orders $40+

In Stock –

Limited Holiday Inventory
Don't have a Storypod?
You'll need a Storypod to listen to the interactive audio on Pudgy Pig.
Get the Storypod
Do your little ones love animals? 🐷 Well then Pudgy Pig is the perfect Craftie for them! Get ready for the jamboree with these wonderful adaptations of classic farm songs that will have the whole family singing and dancing — in English & Español! 🇺🇸
Tracklist:

Old Mac Donald (2:19)
Bah Bah Black Sheep (2:04)
The Chicks On The Farm (1:28)
Three Blind Mice (1:59)
Turkey In The Straw (2:34)
The Old Hen She Cackled (1:53)
Racoon And Possum (1:36)
The Farmer In The Dell (1:43)
Five Little Ducks (2:09)
Mary had A Little Lamb (2:14)
Pussycat Pussycat (:48)
Pop goes The Weasel (1:50)
Over In The Meadow (1:45)
I Had A Little Hobby Horse (1:24)
Little Bunny Foo Foo (2:19)
Little Bo Beep (1:06)
Donkey Riding (1:27)
Storypod Goodbye Song (1:05)
Created by Grammy Winning Artists 🏆
Writing: Anita Katz
Music: Arturo Cabrera Brambilla
While Storypod Audio Content can be enjoyed by children of all ages, children under 3 years old should only use Storypod under adult supervision.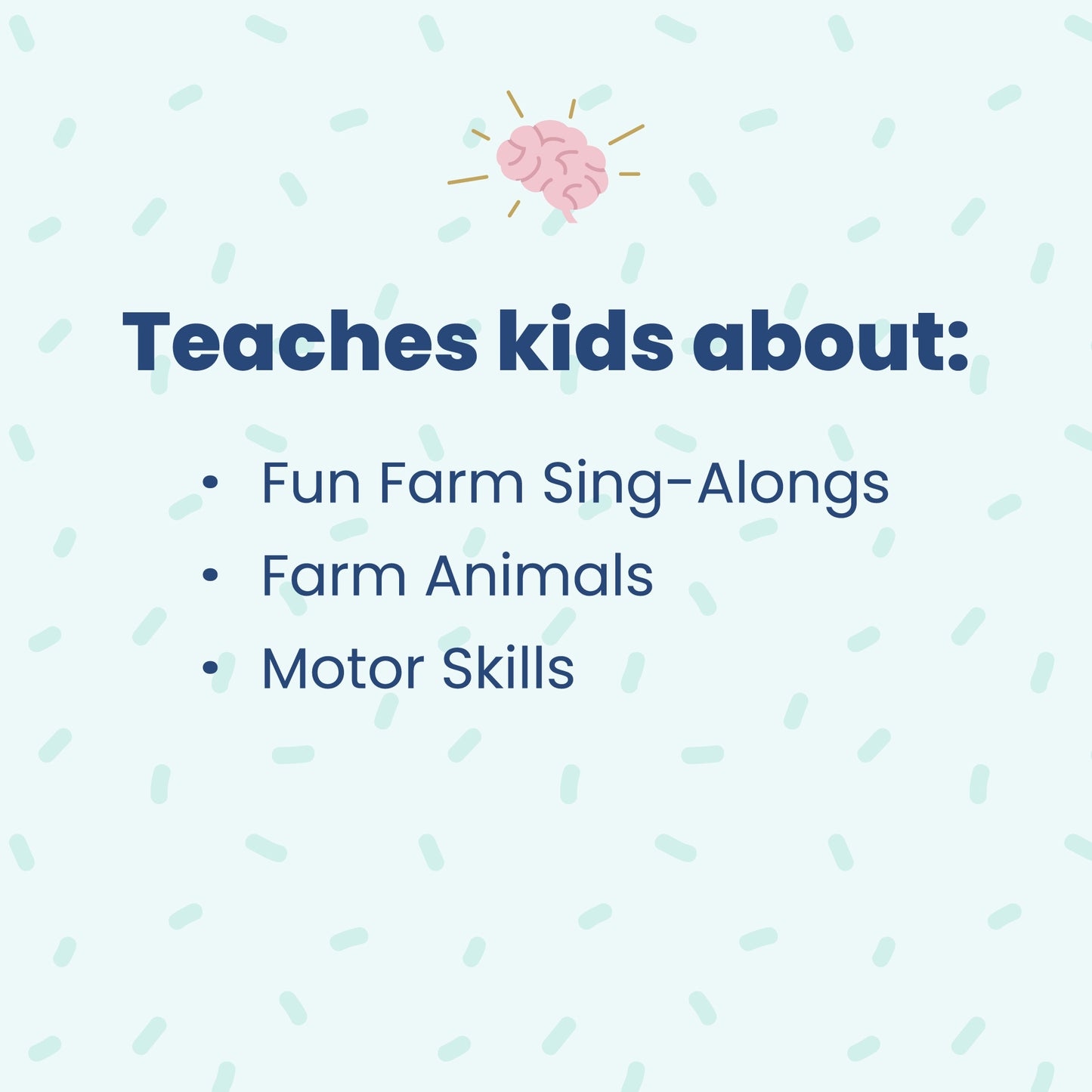 Less Screen Time, More Audio Play

Keep your mind at ease knowing your kiddos will be delightfully entertained for hours without screens.

Endless Fun, Even On the Go

With Storypod's 10 hour battery and offline play, your little ones can keep the fun going anywhere they go.

Interactive Play for Developing Minds

Stimulate your children's minds with interactive, hands-on entertainment that is both fun and educational.