Rambee Boo Has The Flu!
A Heartwarming Tale of Sickness and Healing
Recommended for ages 3-5
Total Runtime: 5 minutes
Included in Subscription
Free Shipping on all orders $40+

In Stock – Ships next day
Don't have a Storypod?
You'll need a Storypod to listen to the interactive audio on Rambee Boo Has The Flu!.
Get the Storypod
When Rambee Boo falls sick with the flu, Rock and Mom are right by his side! Poor Rambee Boo needs help, and it's up to Rock and Sock to find a way to make their beloved pup feel better. Luckily, Mom has some valuable advice that just might do the trick and bring a smile back to Rambee's face.

"Rambee Boo Has the Flu" is a delightful and heartwarming story that revolves around the themes of family, friendship, and love. Join Rock, Rambee Boo the dog, and Sock (Rock's trusty security blanket) on an adventure filled with compassion and care as they navigate through Rambee Boo's sickness.
This Audiobook Teaches About:
Caring for Others Through Kindness and Compassion

Different Ways to Combat Sickness, including Helpful Remedies

Offering Support to Someone Who is Sick

How to Prevent the Spread of Germs

R

ecovering From Being Sick

An interactive Q&A session at the end of the book engages your child further with the content while allowing them to express their opinion and use their imagination!
Total Runtime: 5 minutes
Pages: 20
Size: 8.5" x 8.5"
Credits
Writing: Reena Korde Pagnoni
Illustrations: Frances Rose Español
While Storypod Audio Content can be enjoyed by children of all ages, children under 3 years old should only use Storypod under adult supervision.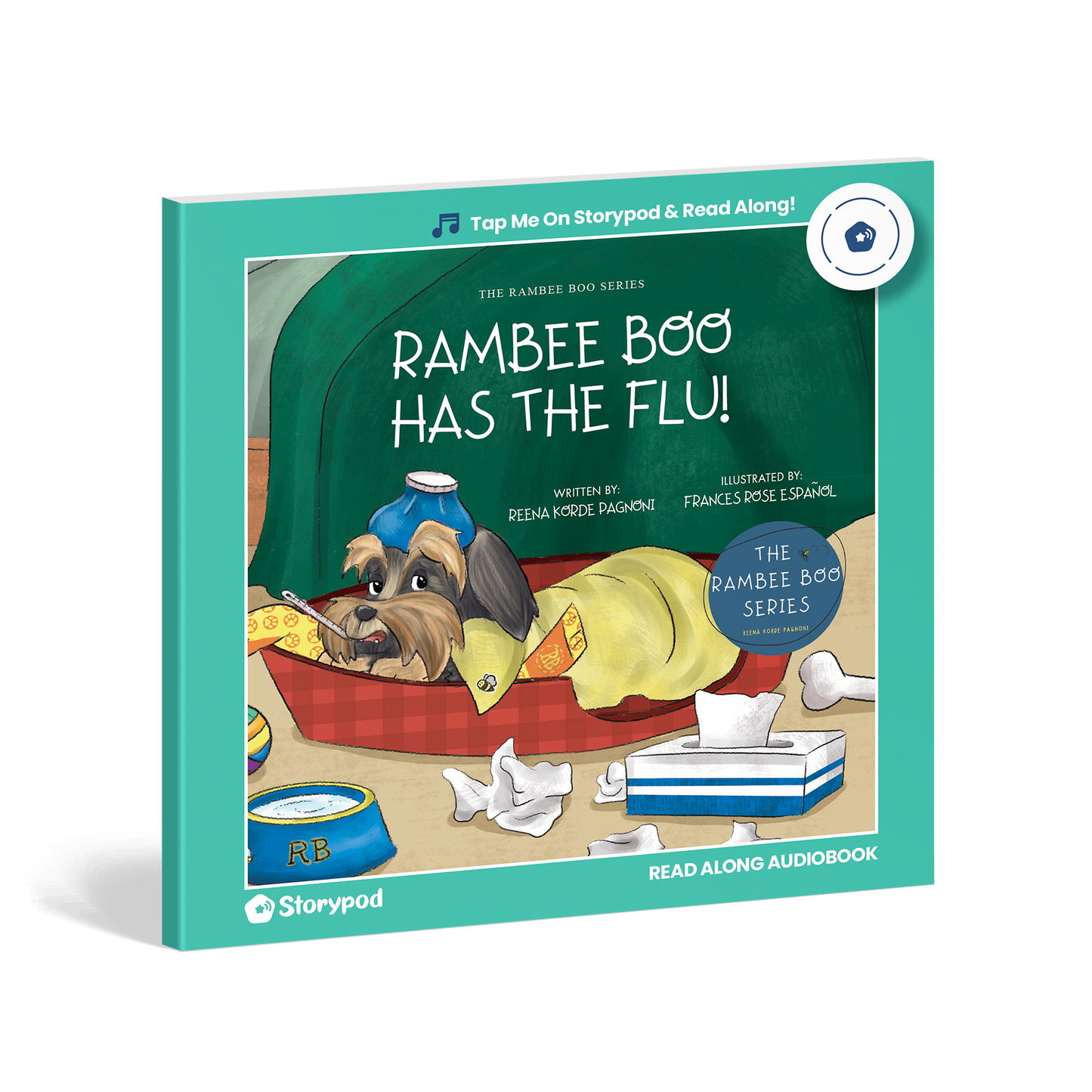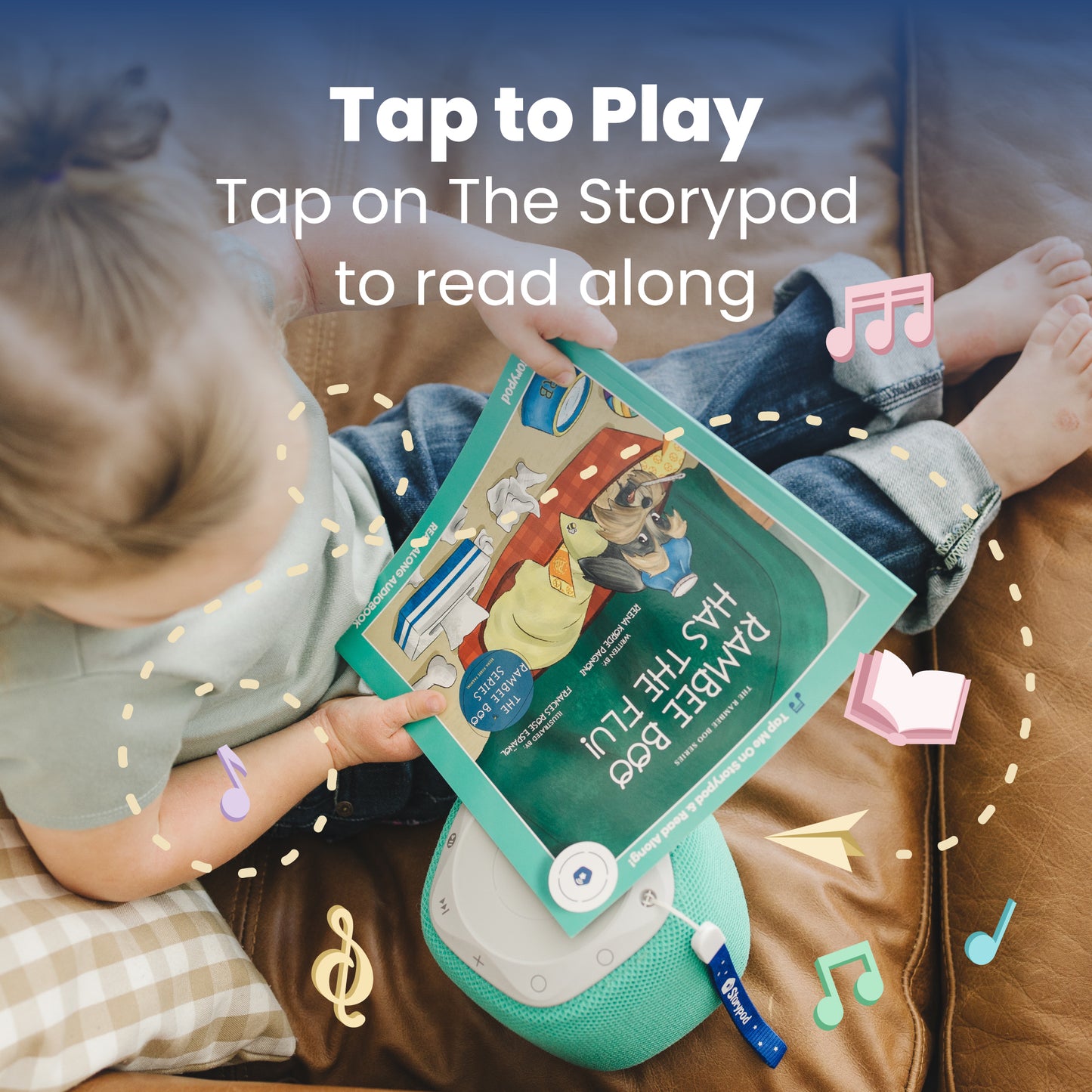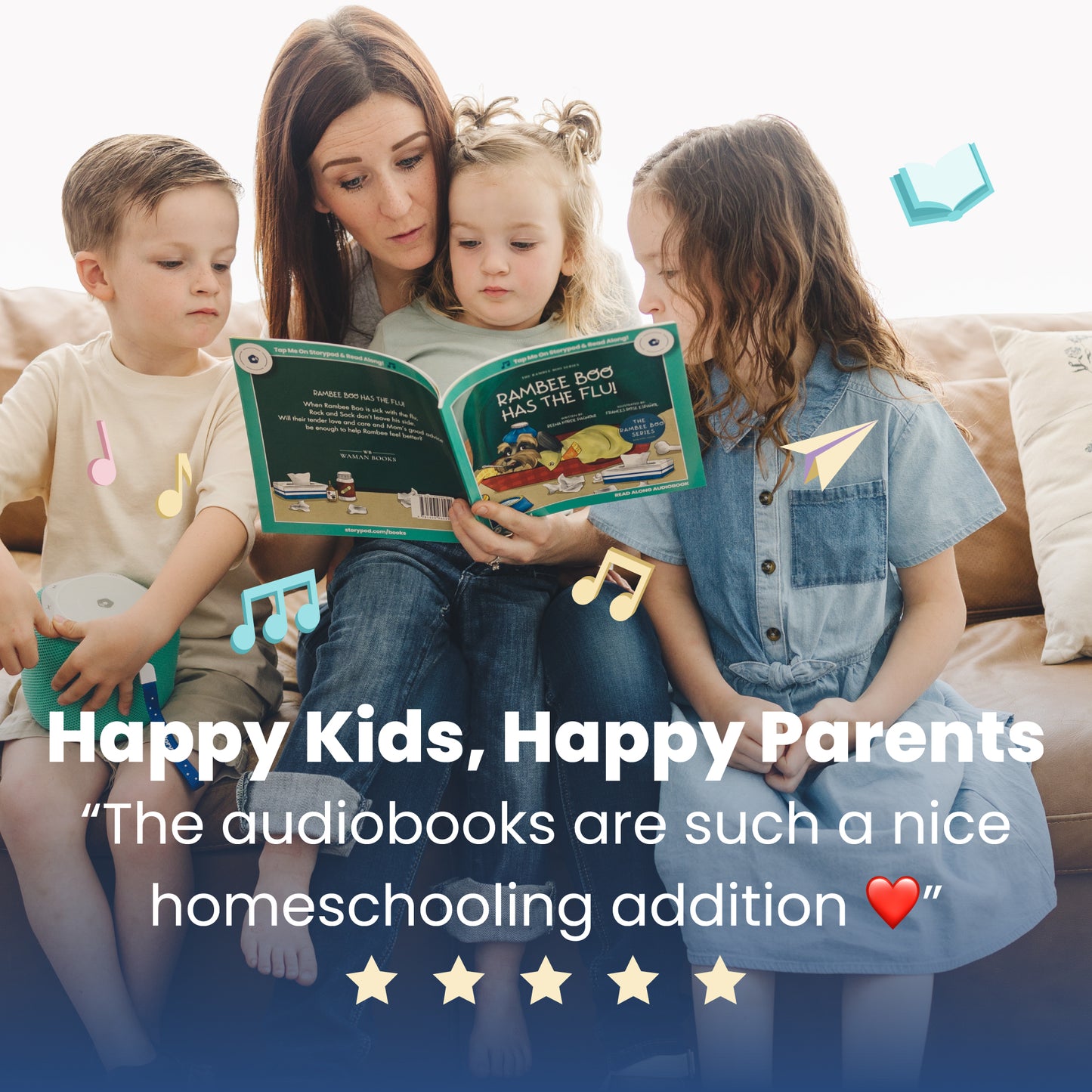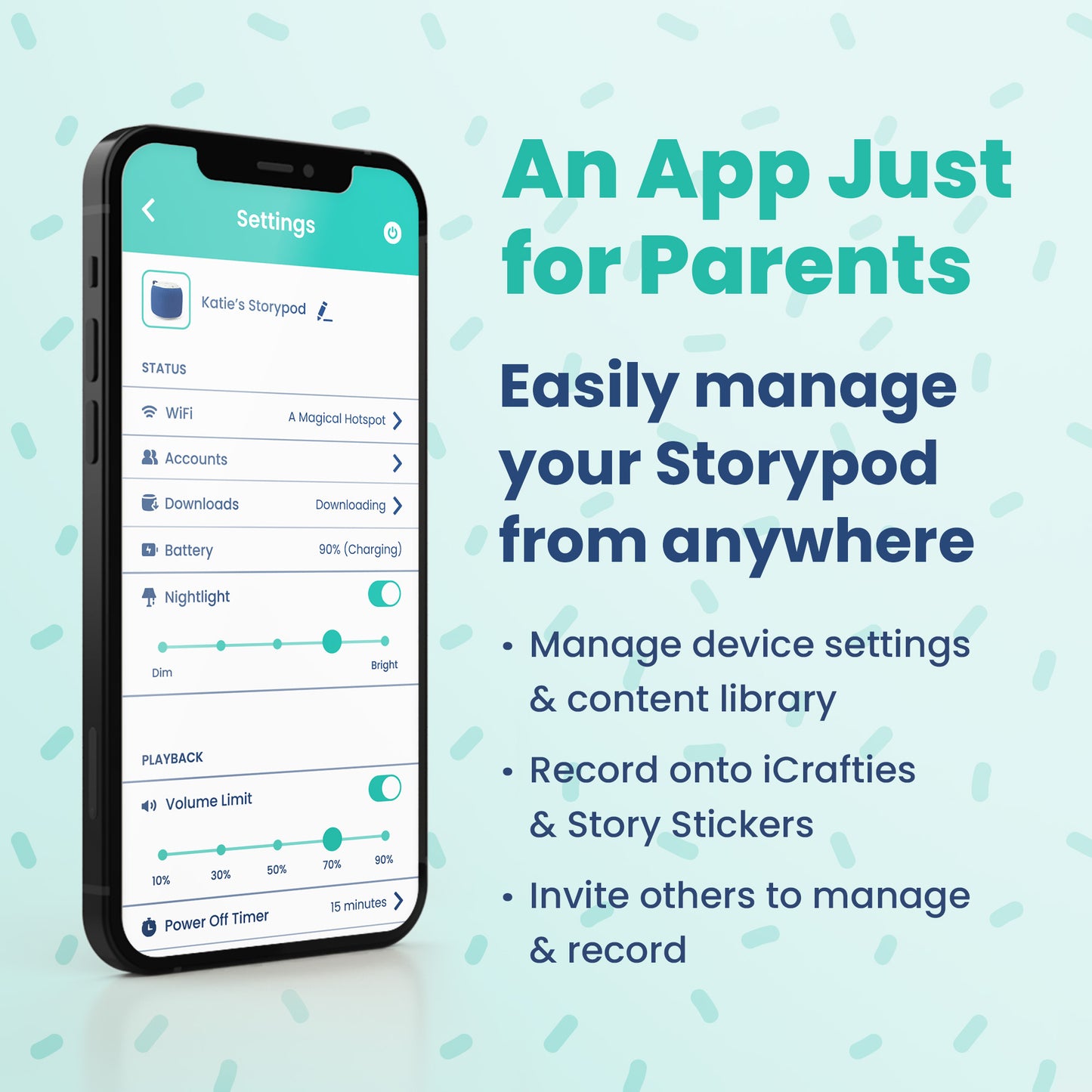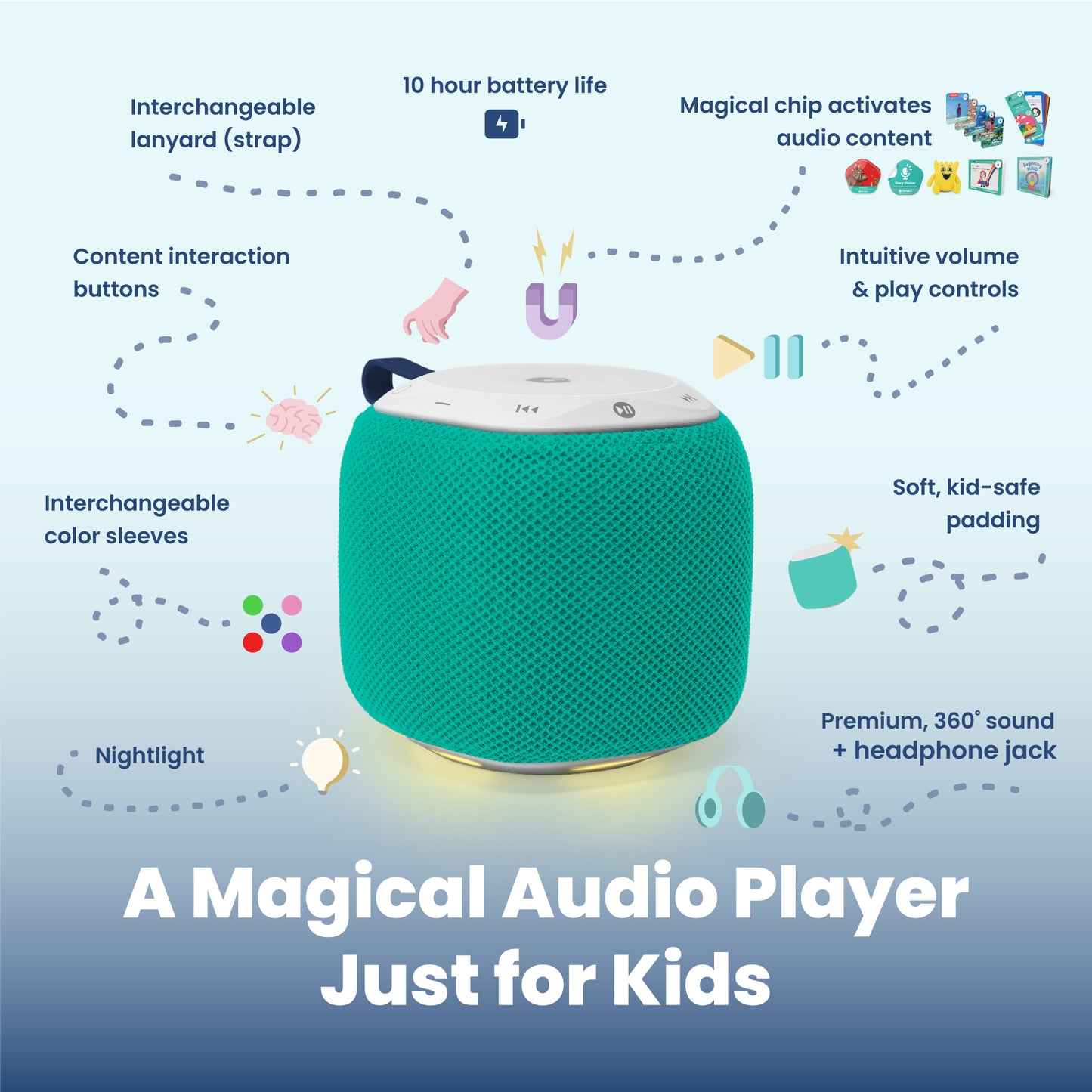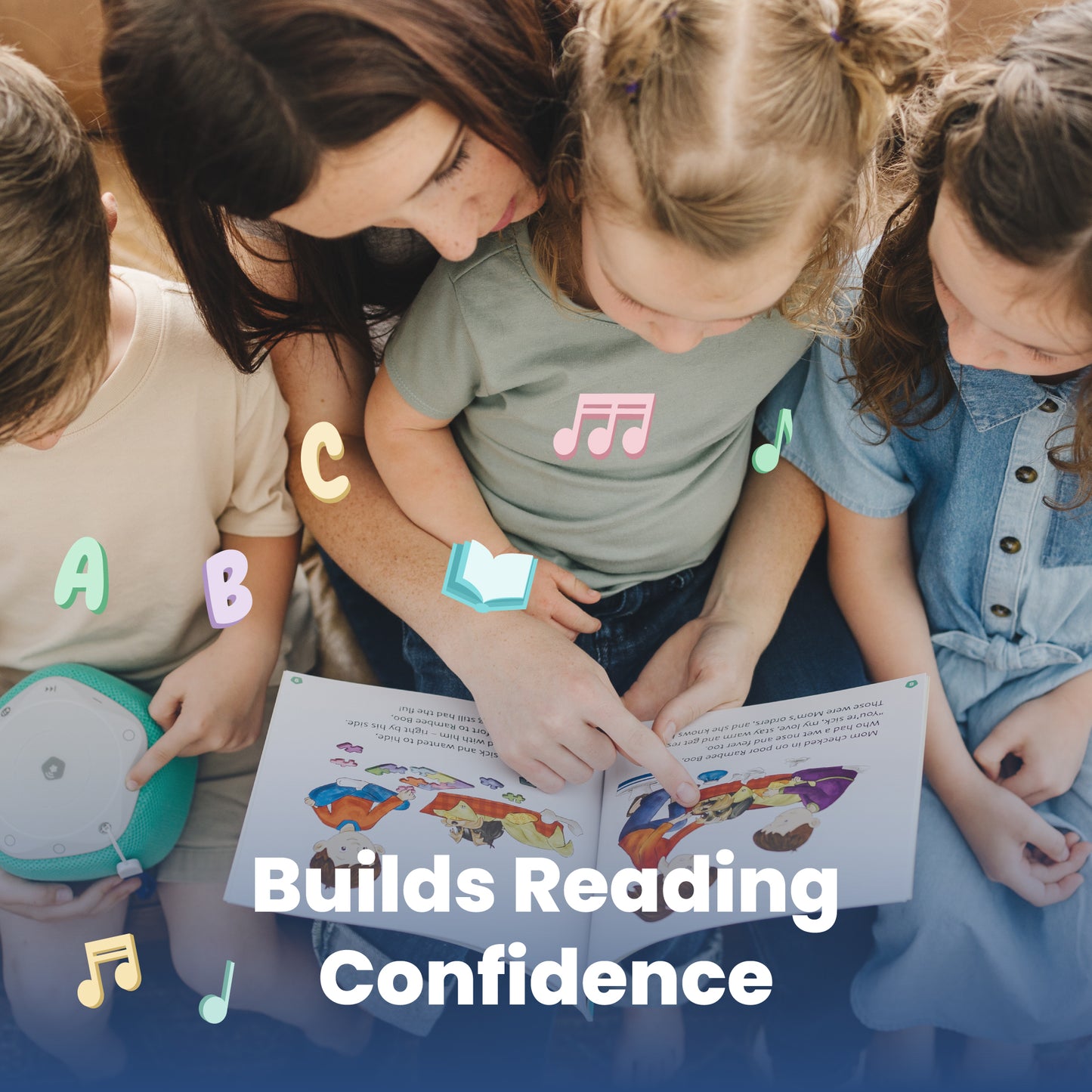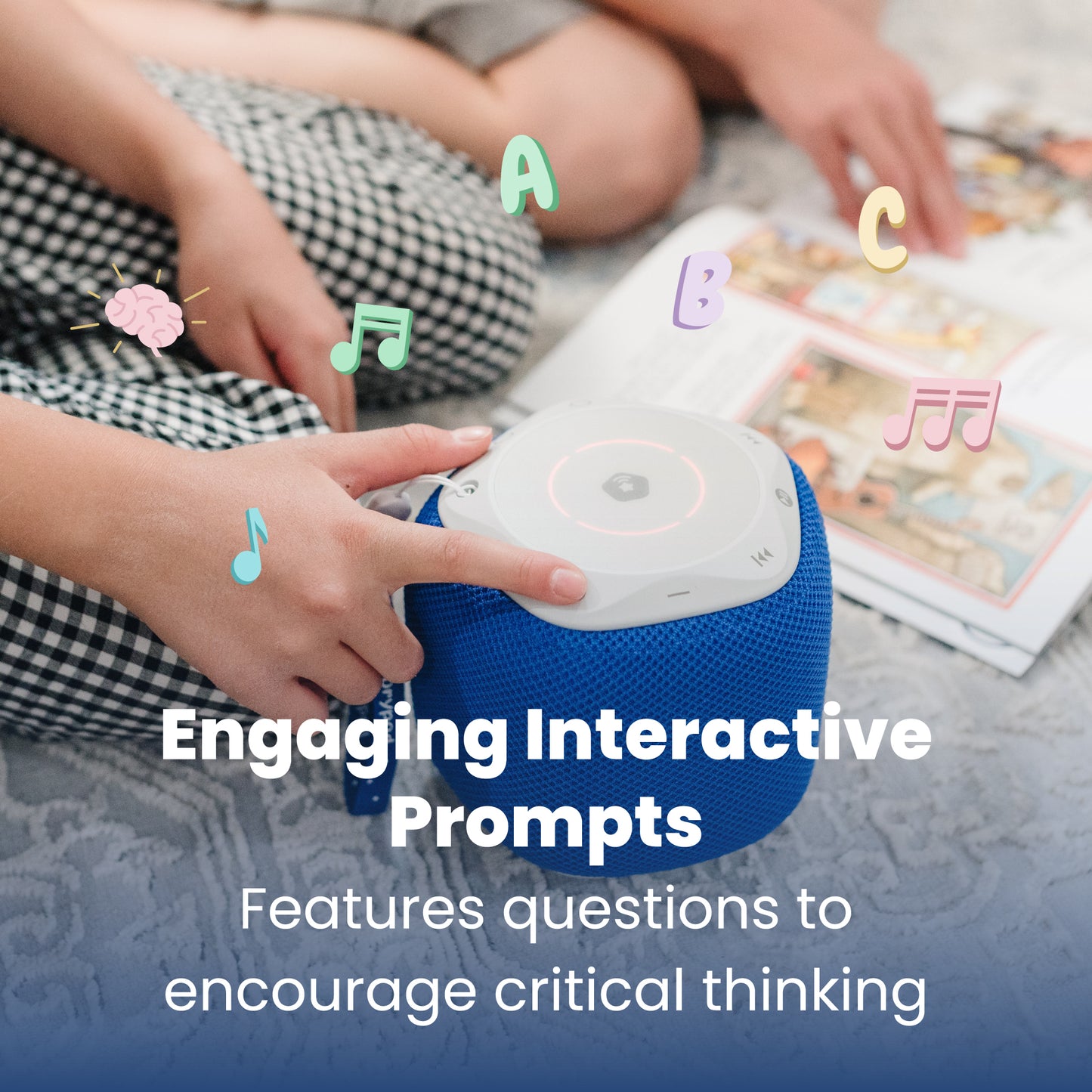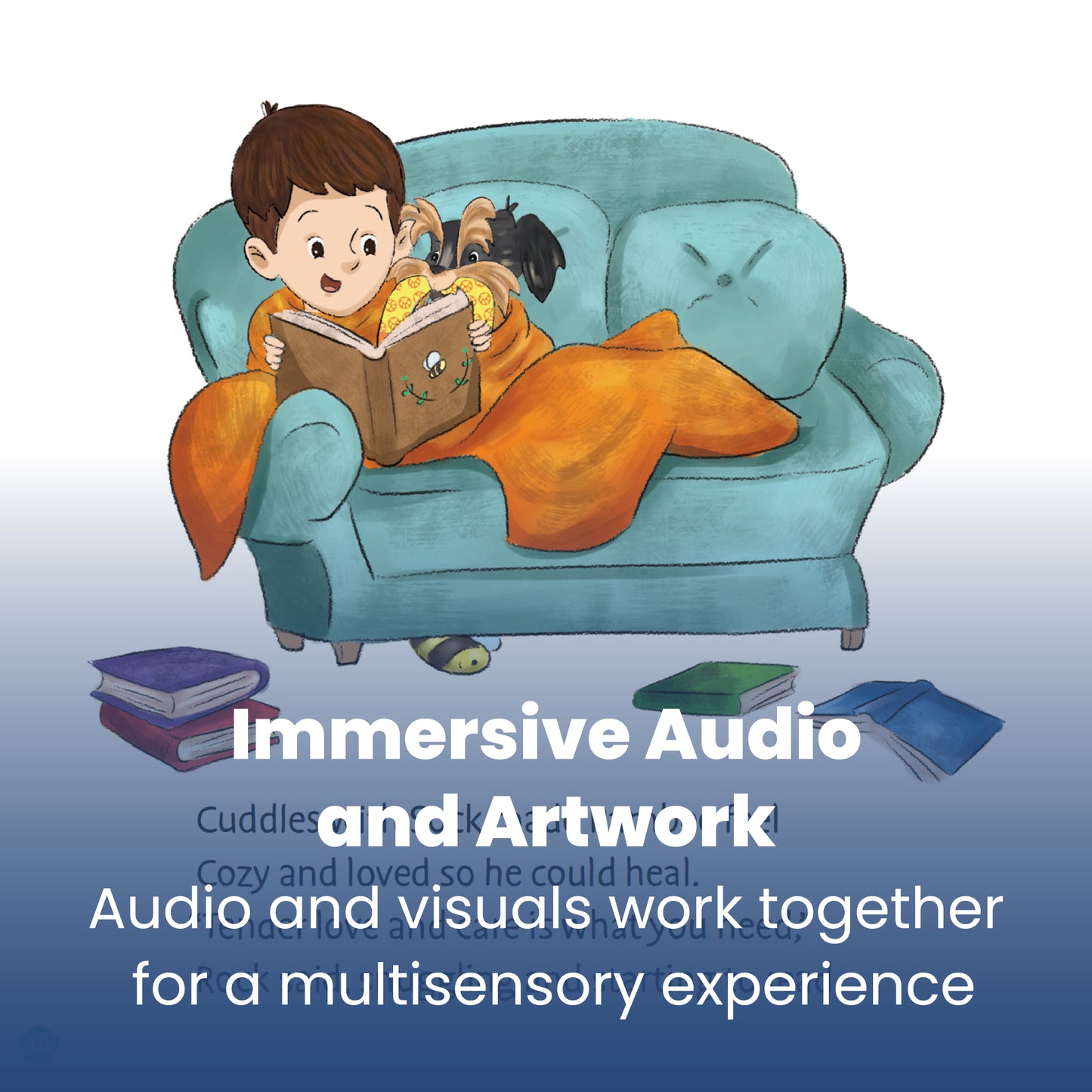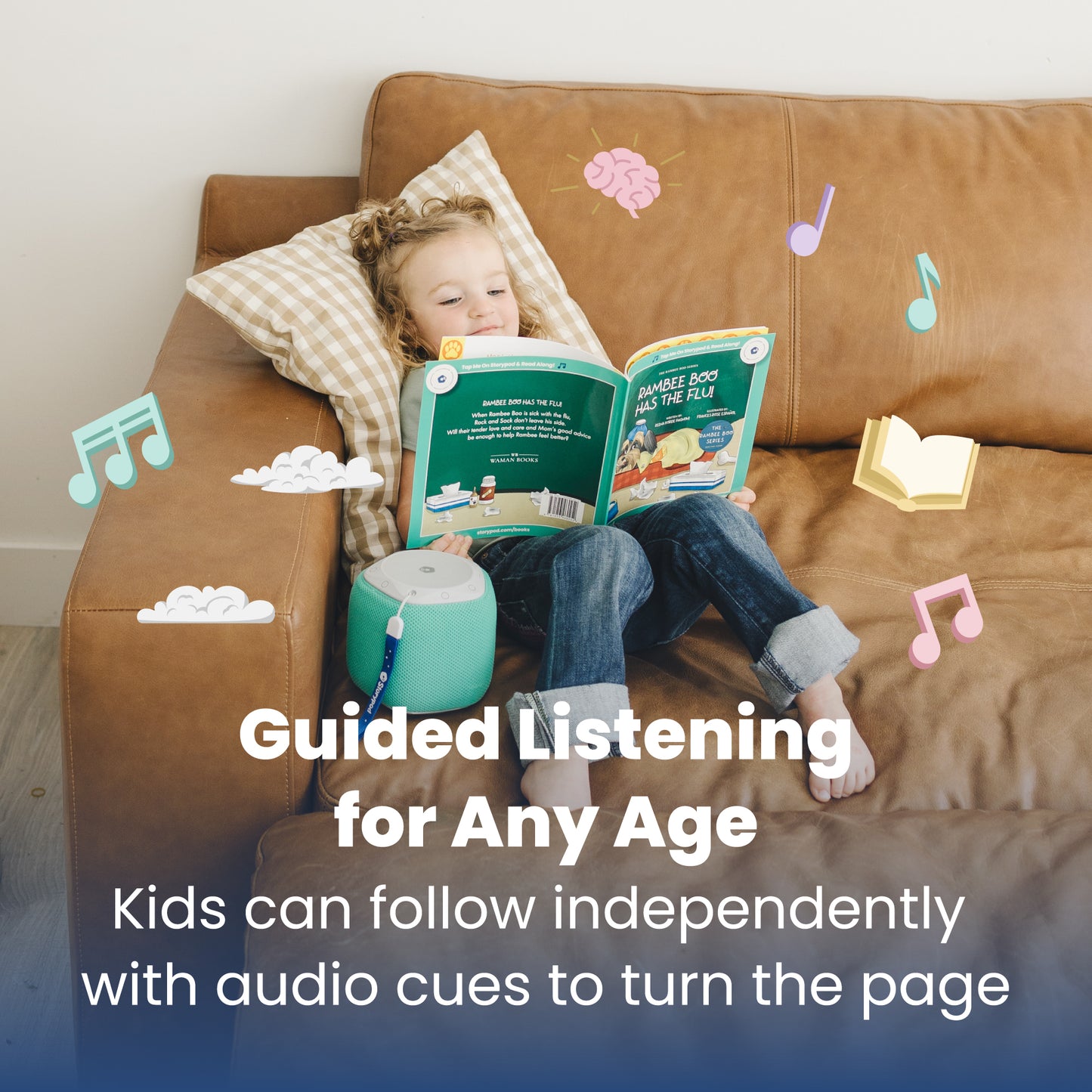 Less Screen Time, More Audio Play

Keep your mind at ease knowing your kiddos will be delightfully entertained for hours without screens.

Endless Fun, Even On the Go

With Storypod's 10 hour battery and offline play, your little ones can keep the fun going anywhere they go.

Interactive Play for Developing Minds

Stimulate your children's minds with interactive, hands-on entertainment that is both fun and educational.